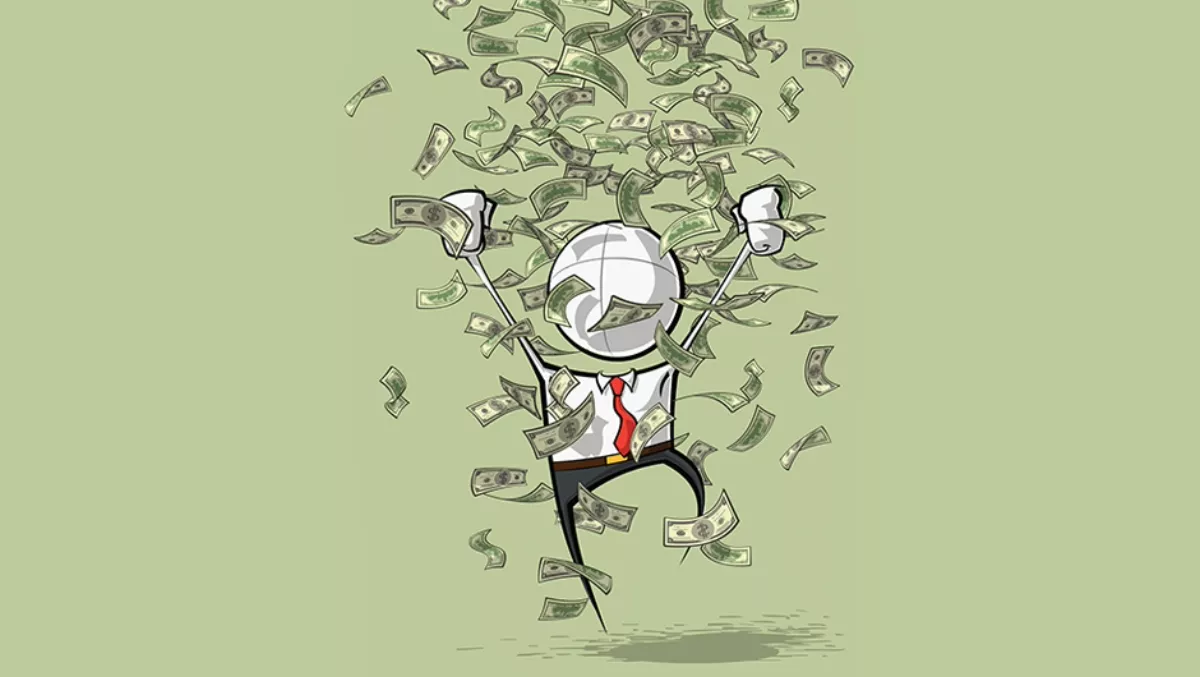 NZ's tech export sector is booming – who are the ones to watch?
FYI, this story is more than a year old
The results of the twelfth annual TIN100 Report were released at a launch and awards ceremony in Auckland on Wednesday, celebrating the performance of New Zealand's leading 200 tech exporters.
And the tidings? Well, the top 200 have grown strongly in size and diversity, increasing revenue by a record 12 percent over the last year to reach combined revenues of $9.4 billion. This was spread across geographies, sectors and sizes, with the growth also resulting in a record number of new tech sector jobs.
TIN managing director, Greg Shanahan says the results paint a very pretty picture for the tech industry in NZ, as never has in all the years since the launch of the TIN100 report 12 years ago has change been so dramatic or widespread.
"This year's data signals that an inflexion point has been passed as the industry hits critical momentum, reflecting longer term acceleration of technology growth and a significant closure of the export earnings gap between dairy and tech," Shanahan says.
"We're also seeing changing dynamics across the industry as more companies are expanding through acquisition than ever before, more investment is being made across the entire breadth of company life cycles and more high growth companies across a range of sectors are muscling out the single market powerhouses."
Here are some of the additional key findings from the last 12 months:
Offshore revenues surged 13.5 percent, totaling nearly $7b
US exports increased nearly 26 percent, European exports 12.5 percent and the Asia market 11.7 percent
ICT led Primary Sector revenue growth (up 17.3 percent) but manufacturing claimed the most revenue in dollar terms (61 percent of total)
Healthcare ($1.687m) overtook Appliances ($1.682m) as the largest secondary tech sector – Financial Services Technology (31.2 percent) and Digital Media (24.3 percent) recorded the highest percentage gains
TIN200 companies created almost 3,000 jobs which is a 7.9 percent rise, amounting to nearly 40,000 people employees
Research & Development spending grew a record 16 percent, now accounting for nearly 9 percent of total TIN200 companies' revenues
A record 31 acquisitions were made by TIN200 companies
40 percent more TIN200 companies generated revenues over $50m than just five years ago
Wellington led regional growth (15.3 percent), while Auckland contributed the greatest proportion of revenue ($5.4m)
And here is that growth narrowed down to region:
Auckland & Northland
The Auckland region continued its strong growth, with TIN200 companies contributing the greatest proportion of revenue ($5.4b) and creating 1,203 jobs. The top five Auckland companies in revenue terms were:
Fisher & Paykel Appliances
Fisher & Paykel Healthcare
Orion Health
Temperzone Group
Douglas Pharmaceuticals
Wellington & Lower North Island
The Wellington region led regional growth by nearly doubling its revenue growth percentage, with TIN200 companies contributing over $1.9b and created 1,516 jobs. The top five Wellington companies in revenue terms were:
Datacom Group
Xero
Weta Digital
Intergen
Fronde Systems Group
Hamilton
Hamilton grew its revenue growth percentage by 11 percent, with TIN200 companies contributing nearly $566m revenue and creating 62 jobs. The top five Hamilton companies in revenue terms were:
Gallagher Group
NDA Group
Waikato Milking Systems NZ
Pacific Aerospace
Simcro
Christchurch & South Island
The South Island region made further headway with TIN200 companies contributing nearly $1.3b revenue and creating 124 jobs. The top five South Island companies in revenue terms were:
Tait Communications
Diligent Corporation
OMNI Orthopaedics
Scott Technology
CWF Hamilton
Related stories
Top stories