Oracle lets SMBs create custom apps without software expertise
Thu, 19th Oct 2017
FYI, this story is more than a year old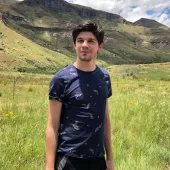 By Jacques-Pierre (JP) Dumas, Reviewer
Oracle has announced a new service aiming to provide an easy way for business users to create their own web and mobile applications and host them in a cloud environment.
Oracle Application Builder Cloud Service works through an intuitive visual development interface, with no need for prior development experience.
This could be a game changer for businesses and save smaller companies thousands of dollars in the long run.
It empowers business users with the ability to create and host their own applications, as well as extend Oracle SaaS applications.
It focuses on ease of use and an intuitive approach to application creation, as well as fast provisioning and publishing of these applications.
There is no coding involved in creating the app, making it extremely simple for anyone to take on, especially SMBs with limited resources to spend on app development.
SMBs can also use it to create apps specific to their business functions customised to their needs without needing prior expertise or experience in software development.
The UI-first approach enables users to create applications interfaces in a visual environment with drag-and-drop simplicity.
The built-in responsive UI design with finer control through properties, along with device preview capabilities, can simplify the creation of multi-channel user interfaces that are usable across desktop and mobile devices.
Applications can be previewed immediately on various device resolutions enabling the creator to test the application functionality.
Applications do have a 2GB limit, however.
This may be a great tool for customers looking to extend Oracle's set of SaaS applications.
The out-of-the-box support for Oracle's Fusion and Alta look-and-feel promise to deliver applications with a consistent user experience.
With an integrated service, the catalogue provides access to data objects exposed by Oracle's SaaS applications.
The program also boasts a shared security layer across applications, supporting single sign-on between Oracle Application Builder Cloud Service applications and Oracle's SaaS applications.
Possible applications for the program include creating or expanding Oracle applications for an expense claim system, budget planner or a conference tracker.
Currently, there are only two reasons why this software isn't seeing higher adoption: Small sale value and initial integration.
Oracle has ensured there a number of online tutorials available, making its learning curve even easier.