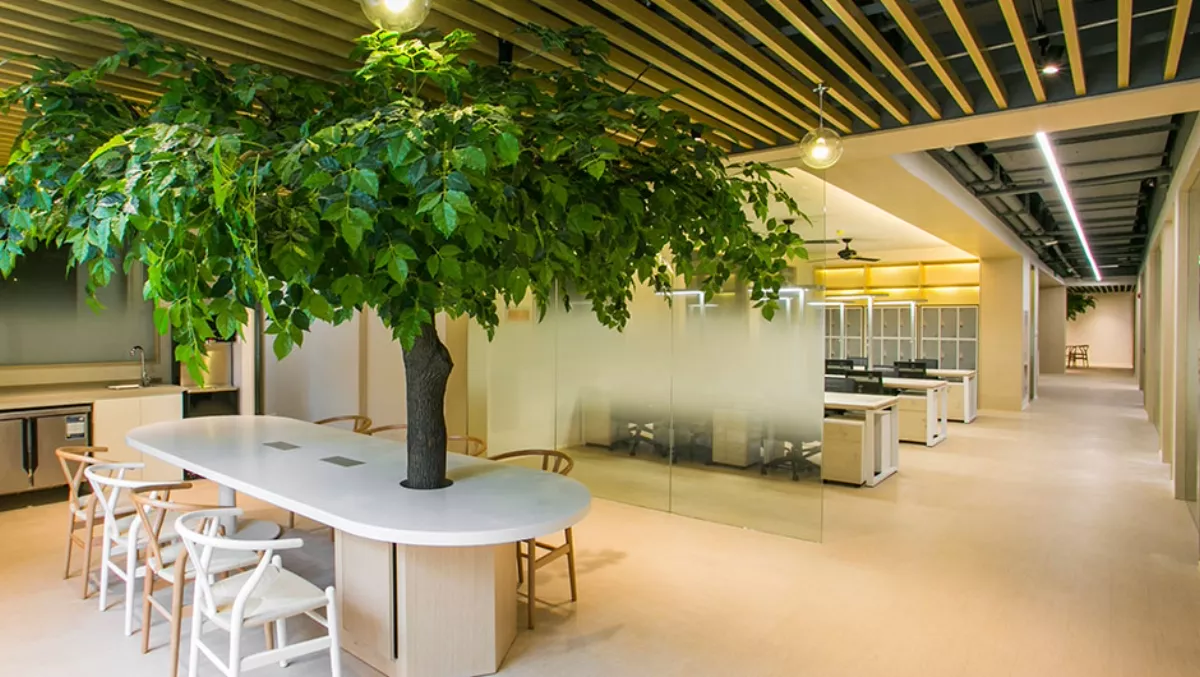 The perfect launching pad for your Chinese expansion
FYI, this story is more than a year old
In April 2015 three young Chinese businessmen turned a dream into reality.
Wan Li Jiang, Yang Xue Tao, Sun Lin Jun believed that when clever start-up entrepreneurs come together in a community environment, then amazing things happen.
They also thought that traditional offices discouraged communication, collaboration and the sharing of ideas.
They decided to start Fountown, which today runs 20 large scale co-working communities. 18 of these are in Shanghai, with another in Beijing and one in Chengdu.
At Fountown they don't call their locations offices or branches but communities. They love the word community.
These are modern co-working facilities with beautiful design and plenty of space for collaboration with other smart start-up business people.
The first community was established near to Zhongshan park in Shanghai. When they first started, each community had a theme like Media or Art, but this has become less important over time.
The focus of expansion has been in Shanghai to date with 18 of the companies 20 communities based in the city. Although last year the founders visited Beijing and are hunting for new locations right now. As the capital of politics in China, it's an important city for Fountown to expand into.
Fountown has grown to over 150 employees in less than two years. This continued expansion is possible after the investment of RMB 200 million (USD $30 million) in October of last year from highly respected investment corporation Ding Hui.
Clients can choose to work in an open plan desk environment or private offices:
They also can use the community public space for client meetings:
As well as fully equipped private meeting rooms and function areas:
The cost is around RMB 2,500 (USD $400) per month per desk with a commitment of between three and 12 months. While pricing varies based on how new the decorations are in the community, how far away from the subway and other factors.
The pricing includes access to all the facilities, a professional front desk, wi-fi internet, photocopying and printing.
They have three different styles of interior design; modern fashionable, green office or factory style.
Most of their clients have six to eight employees and are growing fast. Like every start-up, the chance of failure is high, but Fountown is helping their clients with sales, marketing and community advice. Thus, the change of their clients succeeding is much higher.
Fountown can help businesses from one person up to 40. When businesses have a large number of employees Fountown will work with them on a custom office solution.
When they first started the community managers would be responsible for introducing the start-ups to each other and fostering collaboration. Nowadays they also have an app and online platform which enables clients to share activities, solicit for business and advertise jobs or help needed.
Weekly networking events are also a popular way to meet other community members.
Most of the communities have a few foreigners located at them. I also found the locations I visited to be very friendly to English only speaking foreigners.
Fountown would be the ideal launching pad to start your business in China. The staff can help you turn your dream into reality.
For more information, contact the team at FunderTech locally who can discuss your options. FunderTech also provide a number of other services to help you get up and running in China.
Related stories
Top stories