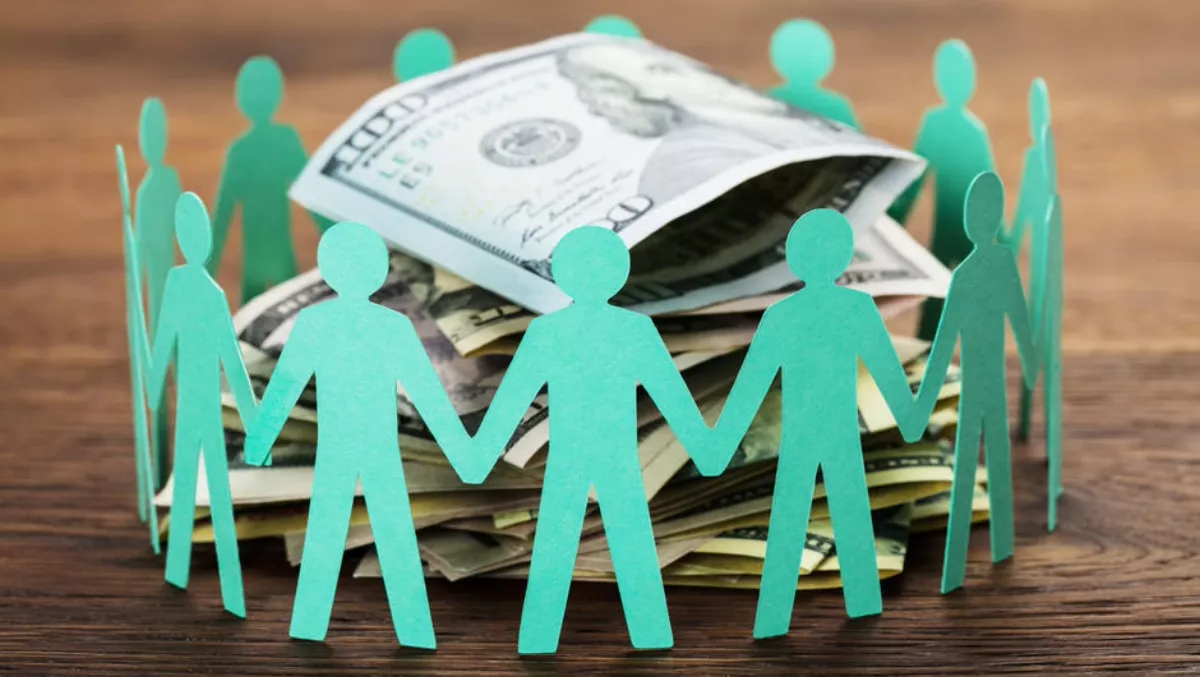 PledgeMe announces new crowdlending-inspired platform in the works
Fri, 26th Jan 2018
FYI, this story is more than a year old
PledgeMe has jumpstarted the year with the announcement of the launch of a new lending platform they will be offering.
The Ta Koha platform will be based on a crowdlending model in partnership with the Māori Women Development Inc (MWDI).
PledgeMe co-founder Anna Gunther says they believe there is a gap in the market: lending money within OECD countries to parts of the population that have been disadvantaged or excluded through structural inequality.
"While the work we're doing is supporting greater access to capital, it's not really democratising access to capital like we had been saying. Equity crowdfunding, as it currently stands, isn't doing what its name states – making things equitable.
She says most New Zealand founders are of European descent; men founders raise on average more money than women campaign creators, and while we there are regional campaigns on PledgeMe, they typically raise less money than campaigns from the main cities.
PledgeMe's current crowdlending platform, PledgeMe.Lend, helps companies and organisations borrow from their crowd to fund the things they care about.
These campaigns offer loan notes in return for pledges, connecting borrowers' crowds into the organisation's borrowing.
If the campaign meets its minimum target, pledgers become lenders and are repaid over time with interest at a rate set by the borrower.
PledgeMe's research with MWDI will shape the new model, which they will call Whanau Lending.
"We believe a community can support borrowers both personally and financially, creating a circular and supportive economy.
"With the right tools and approach, communities can be part of the solution to provide local opportunities, in a way that empowers rather than excludes," she adds.
PlegeMe says this includes:
Co-creation – anything that is done should be done with the community, not to the community.
A focus on removing structural inequality – the problem needs to be named as it is.
Simplicity– people need to be able to understand what they're getting into.
A transparent platform – people need to see what's happening both for themselves and others.
Matched funding – PledgeMe believes the Government has a role in matching the funding raised.
Education – not just of the entrepreneurs, but of the wider whānau and community. Both in person, and online.
Gunther says PledgeMe partnered with MWDI to ensure enterprises have access to education and support.
She also sees the potential in increasing the number of Māori entrepreneurs and enterprises who might choose to use this platform and provide more whānau and community members with the opportunity to invest in businesses that are doing good and have the potential to make a significant social and environmental impact.
PledgeMe is looking for as much input on the platform and the model as they can get in the process of testing and refining the platform.
This could be in the form of:
1. Signing up to attend one of PledgeMe's workshop sessions – this can either be in person or online to assist our team in the co-creation and co-design of this platform. They are really interested in thoughts on:
whether you think crowdlending/crowdfunding works for Māori? If yes, why, if not why not and what can we do to improve?
If you wanted to contribute to a campaign – what would motivate you to do this? As a hapu or Iwi partner – what would make you feel compelled to invest. What return on investment might you expect?
2. Registering interest to: complete their survey, support campaigners once launched, or launch a campaign
3. Sending them links to your favourite microlending/P2P platforms overseas
4. Reaching out to their team to let them know what you think about the platform.