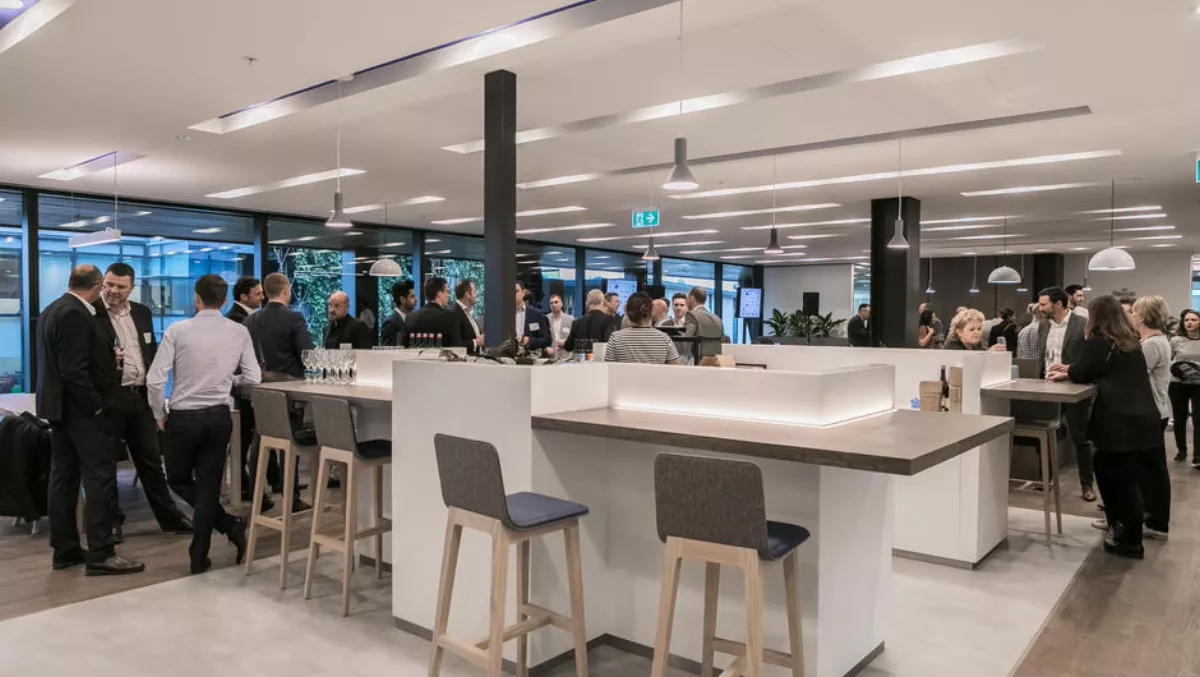 Regus flexible working space opens near Auckland Airport
Mon, 6th Aug 2018
FYI, this story is more than a year old
Next time you're transiting through Auckland Airport, you may just want to check out a new flexible working space that has opened just up the road.
The Regus Auckland Airport flexible workplace is 800 metres from the international terminal in the Quad 7 building. It's a brand new facility with 39 offices, 134 workstations, and two conference rooms across 1000 square metres of floor space.
IWG New Zealand country manager Pierre Ferrandon says the time was right to expand Regus to Auckland Airport, as part of what he calls a 'workplace revolution'.
IWG owns 14 Regus sites around the country, including eight in Auckland, three in Wellington, two in Christchurch, and one in Dunedin.
IWG also operates six BizDojo sites, including the new Auckland Cider Building. It will also operate an Auckland Spaces site in November.
"In addition to serving the 900 plus businesses in the area, we are expecting demand from larger corporates based in the CBD looking to offer their staff the ability to work closer to home and reduce their CBD footprint," he explains.
"We are seeing more and more companies embracing the concept of a network of offices, as opposed to a single, inconvenient location, to help attract and retain best talent. Beyond the physical space, we provide a full event calendar delivered in partnership with Auckland Airport to foster networking and connect businesses.
The new Auckland Airport base has already attracted the likes of the New Zealand Air Ambulance Service (NZAAS), which uses the space to provide 24/7 coordination and air ambulances for Starship Hospital.
"Our company's purpose-built facility is based at Hawkes Bay Airport, but we have other bases in Auckland, Wellington, Hastings and Gisborne," says NZAAS administrator Andrea Chapman.
"The Regus offices are close to our hangar at the airport, so it works well for our staff moving to and from the hangar, especially when a flight is delayed, and they need a comfortable place to wait in.
Ferrandon adds that there is now global demand for flexible workspaces – the company has also opened similar offices in places like Angola, Iceland, Iran, Kazakhstan, and Trinidad and Tobago.
"At present, there's a bottomless appetite among businesses and workers for flexible spaces," he says.
IWG conducted a survey of 18,000 businesspeople across 96 countries and found that 70% of employees are working out of the office at least one day per week. What's more, 53% work remotely for half of the week or more, and 11% work remotely five times a week.