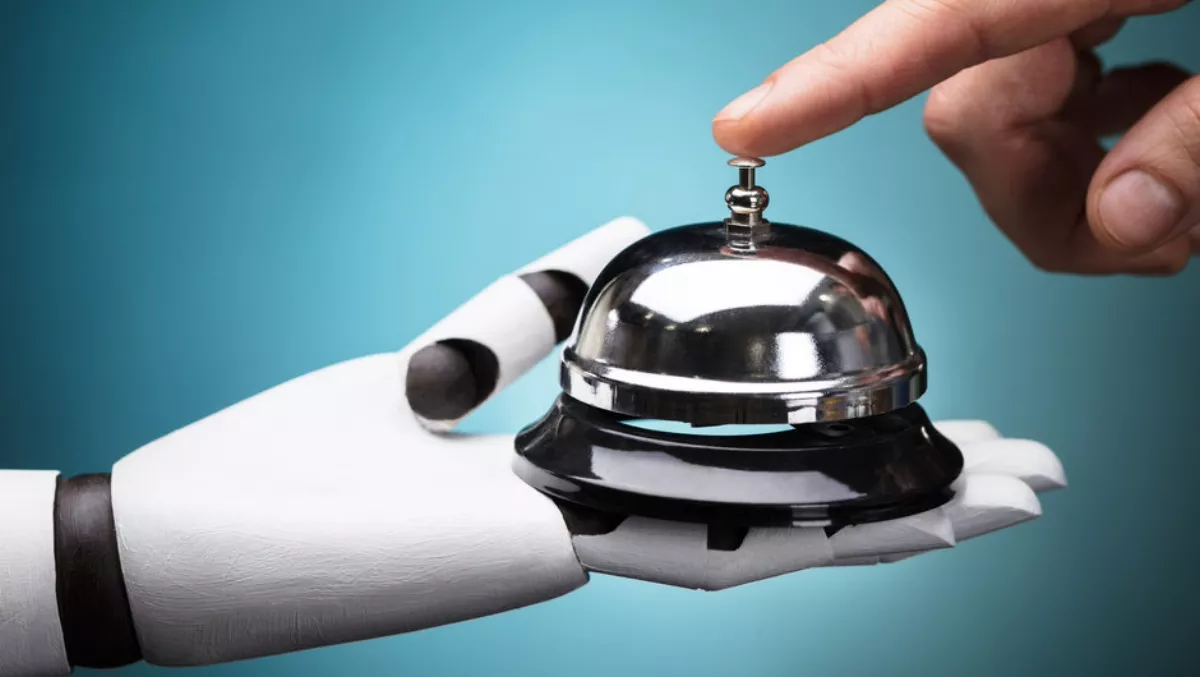 Robots to the fore – Key insights for New Zealand Business into RPA in 2019
FYI, this story is more than a year old
Humans and robots will be forging stronger ties this year as Robotic Process Automation (RPA) – a digital transformation technology which deploys software robots to perform repetitive mundane tasks, in effect creating a virtual workforce of software robots and freeing employees up to do more complex, value adding jobs – moves further into the Kiwi business landscape. Garry Green, Founder/MD for Quanton, offers 4 insights into the market.
AI meets RPA for intelligent automation - and real business benefits
While artificial intelligence (AI) and machine learning (ML) garner the headlines, RPA is the foundation to make smart technologies like ML and Natural Language Processing (NLG) a reality for many New Zealand businesses.
RPA is already delivering robots doing back office tasks, but 2019 will see a big growth in intelligent automation, melding RPA with ML and other smart technology capabilities. It's a scenario which will enable businesses to handle end to end processes through a blend of technologies that enhance the customer journey or the way a business operates.
RPA is great at handling structured data but can't handle unstructured data. However, combining RPA with ML, can address that issue and enable businesses to extend the reach of automation. This year that will increase.
RPA will also help integrate 'islands' of 'AI capability. In many cases AI deployments are isolated actions within a business which are not fully integrated into a business operation because of the cost of integrating it into existing systems. The beauty of RPA is that it makes for a very cost-effective way of integrating these AI 'islands', such as chatbots into existing systems like customer order processing.
The democratisation of automation takes RPA to the mid-market
The increasing number of automation applications (many of which are web-based), the maturity of the technology, along with reducing prices and more flexible licensing, will drive RPA – which has predominantly been the domain of large enterprises, particularly finance, health, and telcos – into the mid-market.
But companies looking to utilise RPA need to think carefully about how automation can be used in their business in order to get real benefits. While RPA can dramatically improve productivity and efficiency, enabling businesses to tailor process, change business models and improve customer engagements, it requires an investment and the right thinking up front to fully realise the benefits.
Say hello to your helpful new assistant - the rise of the Robot Assistant
To date the majority of RPA has been deployed in the 'back office' as autonomous virtual workers beavering away in the background hosted on server farms. However, that paradigm is shifting, as more deployments of RPA will involve the employment of robot assistants who augment the human workforce.
For example, robot assistants are being deployed in contact centres to support the front-line staff. If staff require answers to questions or information, robots are sent off to find them and report back, speeding up the call and delivering a better outcome to customers. The increasing collaboration between robots assistants and people will see robots supporting workers more directly.
New jobs, new opportunities
While there's been plenty of talk about robots stealing our jobs, the reality is the opposite.
RPA and Intelligent Automation is helping create new jobs and augmenting the New Zealand workforce so human workers can do higher value, more fulfilling work such as customer interaction or dealing with more complex problems, while robots do the more mundane tasks. On the new job front, we're also seeing the creation of roles such as robot team leaders, robot controllers, automation analysts and automation developers.