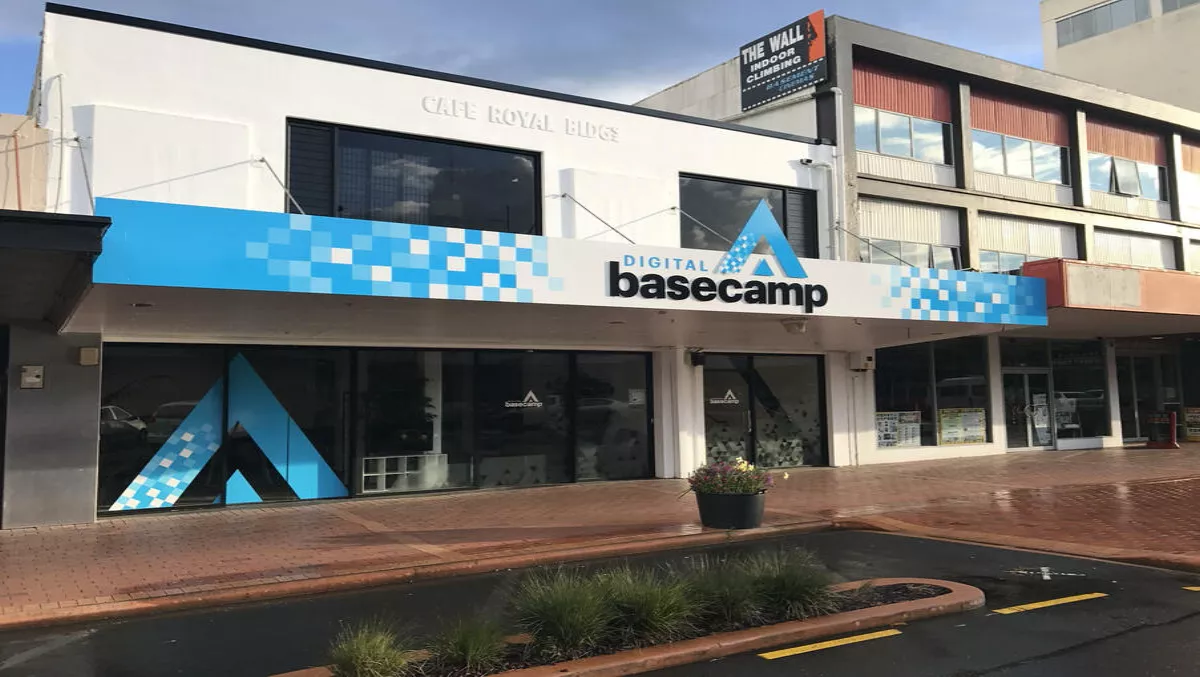 Rotorua co-working space aims to be NZ's digital capital
FYI, this story is more than a year old
Rotorua is gunning to be the 'Digital Capital of Aotearoa' with the opening of a new innovation space for creative and digital entrepreneurs.
Officially launching today, Digital Basecamp, a collaborative co-working space is located at Te Manawa (the heart) of Rotorua's CBD.
Founders Leon Thomas, Nige Ward (Ngati Raukawa), Matt Browning, Potaua (Te Arawa, Ngai Tuhoe) and Nikolasa Biasiny-Tule had a dream of creating a space where digital content creators and tech developers could collaborate and work together on large scale projects.
Over a series of months and through informal and formal hui, meetings, discussions and strategic planning sessions with other local tech visionaries (including Linda Goldsmith, Andrew Wilson, Chris Parnell [CG Design], Matt Dawson [TechCafe] and Adam Ellis), this passionate and dynamic group of digital creators came together with a shared vision to turn Rotorua into the 'Digital Capital' of Aotearoa New Zealand
"The reality is that there are highly skilled digital professionals who live outside of New Zealand's main city centres, so we wanted to create a place in Rotorua where we could weave together our collective strength and create something magical," explains Leon Thomas, one of Digital Basecamp's four managing directors.
The space currently has 30 members which include a dynamic mix of successful entrepreneurs, 2D and 3D animators and illustrators, marketing ninjas, drone pilots, eSports (League of Legends) coordinators and app, web, CMS, and game developers, who sit alongside New Zealand's first ever team of paid digital apprentices.
"We knew partnerships and pathways were fundamental to growing NZ's digital economy especially in the provinces, and specifically in Rotorua so we have joined forces with the Animation College, who have been visionary in their approach to nurturing the creative tech ecosystem," says Potaua Biasiny-Tule, another of Basecamp's managing directors.
Digital apprentices are Animation College's third-year students who each have desks within Digital Basecamp and who work alongside experts in the industry.
They take on professional work and currently have 4 books and 1 app in the works.
The goal of Digital Basecamp is to grow existing talent in the regions and enable smaller towns to compete locally, nationally and internationally.
Contributing to what is the third largest export sector in New Zealand (behind dairy and tourism); the tech sector was worth $6.5 billion in exports in 2016.
Digital Basecamp managing directors are Leon Thomas, Nige Ward, Potaua and Nikolasa Biasiny-Tule.