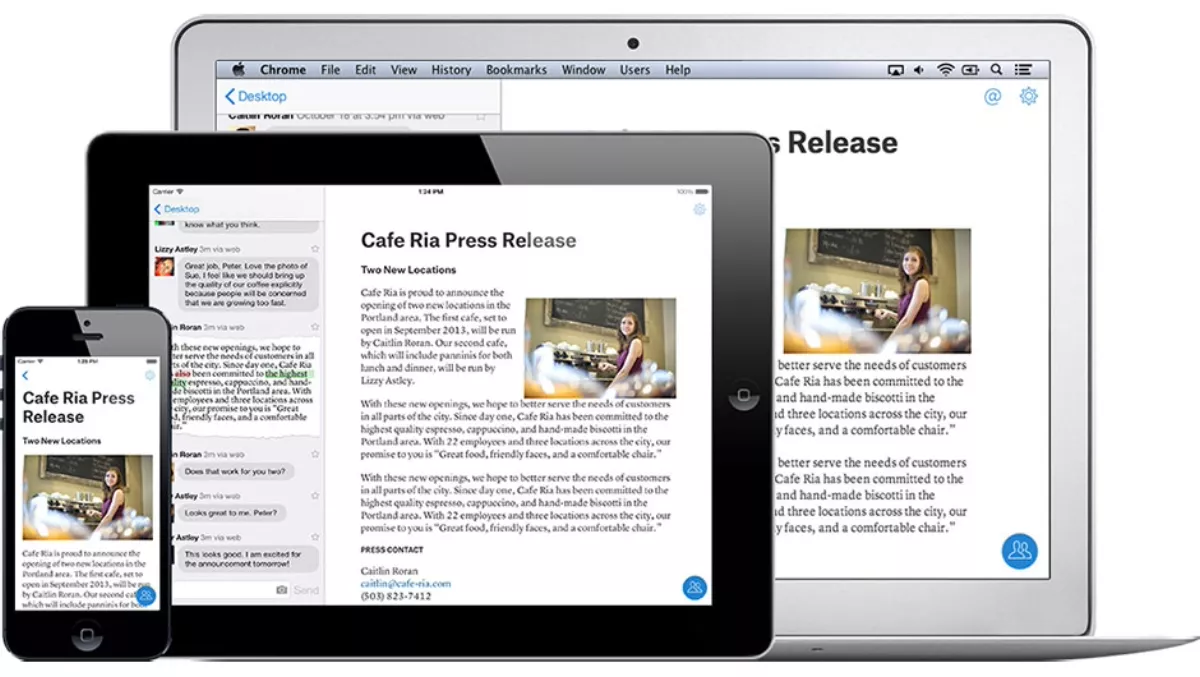 Salesforce's Microsoft Office killer explained
FYI, this story is more than a year old
One might just think of Salesforce as just another business software vendor from San Francisco. Although you'd be wrong. Not only did they pioneer cloud-delivered business software, they've acquired 40 companies in recent years, integrated them into eight smart product lines and now reinventing all their tools for the new mobile first and disruptive economy.
One of these acquisitions is a tool called Quip.
It's a paradigm shift for those used to traditional business productivity software like Microsoft Office.
It in many ways it replaces your notepad, an email client, instant messaging, makes Microsoft Office 365 and Google Apps look old fashioned and does a better job of it than new age tools like Evernote.
It's CEO Brett Taylor sees it as finally bringing the level of innovation that has been happening for consumer software into tech for business use. It calls what they've created a 'next-generation productivity solution'.
Quip is centred around what it calls 'Living Documents'.
Designed for teams, empowering everyone to collaborate more effectively, work smarter and supercharge their productivity, all without email.
It combines documents, spreadsheets, task lists and team chat in one seamless experience known as a 'living document'.
Built with a mobile-first strategy, teams can collaborate around customers from anywhere using capabilities such as live editing, notifications, comments and chat.
Quip was acquired by Salesforce in August of this year.
Since then it's been working hard on integrations between Quip and Salesforce.
This means that you can now use your existing Salesforce credentials to sign-up and log into Quip.
Also, Quip is being built into Salesforce directly.
A new Lightning component enables teams to link, access and create Quip documents, spreadsheets and task lists directly from within Salesforce.
For example, a sales rep will be able to quickly create a task list within an opportunity record to make sure the team is aligned on the final steps necessary to close the deal.
In addition, because Lightning Components can be used within any custom app, admins and developers will be able to extend Quip's productivity benefits directly into the heart of any custom app.
Lastly, Salesforce Rich Mentions are empowering users to display Salesforce data and account records as rich mentions in Quip documents.
The clever bit about this is that the data is totally live. So as new sales, service cases or marketing campaigns get updated in Salesforce, they flow into Quip documents automatically.
For example, a Quip living document that serves as the weekly meeting agenda for a regional sales team can include the latest Salesforce data on closed deals and open Opportunities automatically.
You can download Quip to your devices or try the browser-based version free of charge.
Will it replace our love affair with complex tools like Microsoft Office that we only use a small percentage of? My bet is yes.
Related stories
Top stories