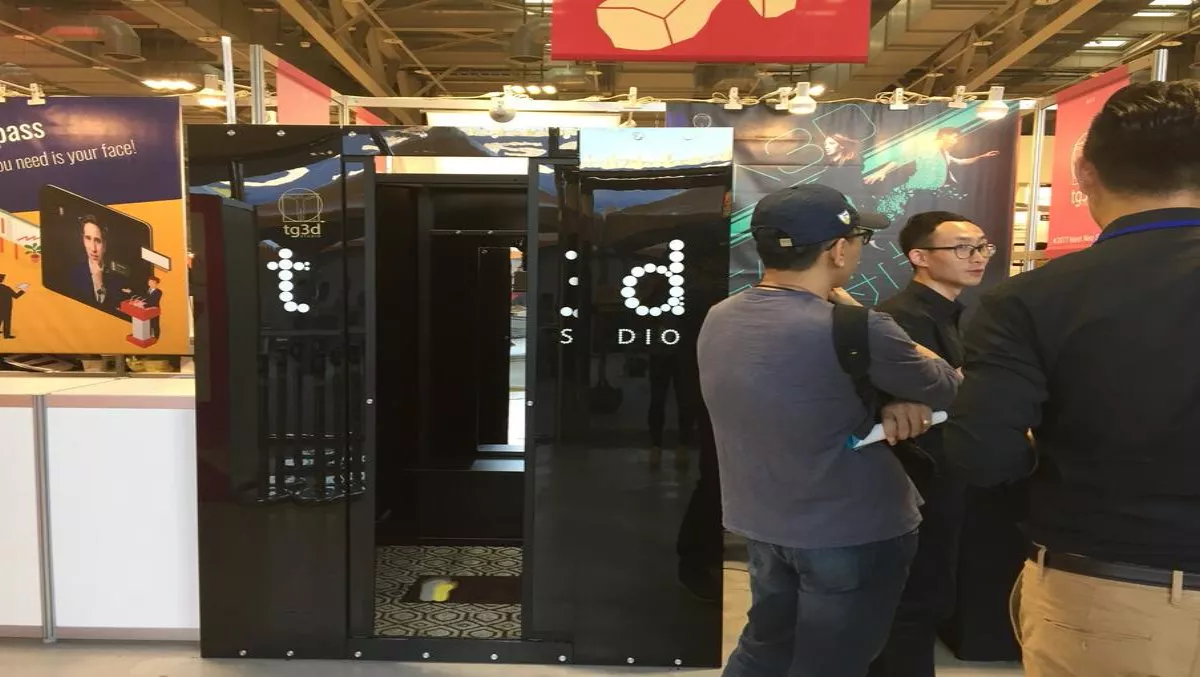 Seven most interesting hardware startups at Meet Taipei 2017
Fri, 17th Nov 2017
FYI, this story is more than a year old
Taiwan traditionally has had a strong manufacturing history, a competency its growing startup scene is leveraging.
A large concentration of Taiwanese startups are in the hardware sector, integrating IoT and smart technologies into their innovation.
Here are some of the most interesting hardware startups TechDay found at the Meet Taipei Startup Festival.
TG3D Studio
The TG3D Scanatic is a 3D human body scanner, capable of generating a complete 360-degree scan of a human body in 3 seconds.
The 3D data is then saved in the cloud, allowing different meaningful measurements to be extracted for different use cases.
The scanner studio has been installed in close to 100 gyms and retail stores across Greater China and the United States.
The startup is targeting applications in all industries related to human bodies including fashion, fitness, and ergonomics.
AR2VR
This Taiwanese-based startup has both an American and Chinese patent for portable virtual reality glasses.
It can compensate short-sights up to -7.5 myopia, adjusting to your focus.
The glasses have applications in education, enterprise and tourism, especially in conjunction with augmented reality (AR) technology.
In tourism, it can be used to take people on potential clients on tours and in education, it can bring a deeper level of immersion to contents in textbooks.
The VR glasses are currently being used in more than 15 schools across Taiwan.
Wyless
Startup Wyless creates Qi-standard certified power banks, speakers and chargers that can charge mobile devices.
The Wyless charges were interspersed throughout the event venue, allowing attendants to charge their mobile devices.
The devices are manufactured in Taiwan and China, and have been installed in retail outlets, banks, and other public venues.
Sightour
Sightour's OMI cam aims to solve a pain point in 360 VR videos.
Videos being filmed are shaky, resulting in nausea and dizziness when viewed with a VR headset.
This can traditionally be solved with the use of the gimbal – but the OMI cam's gimbal is in its software, created by Sightour.
The OMI cam retails on Amazon for USD320.
Kitchbot
Startup Kitchbot's product Vulcan is a smart temperature controller that ensures you never burn what you're cooking again.
The Vulcan is programmed via an app with pre-set recipes, and can intelligently adjust the temperature and timer of your cooking pot, toaster, or pan to reflect the temperature profile needed for the best possible taste.
Kitchbot also has a social media network letting users show off their latest culinary creations and continuously adding new recipe suggestions.
Beseye
​
Beseye is a smart camera capable of performing image analysis allowing facial, skeletal, and gender recognition.
It initially entered the home security market, banking on its capability of recognising strangers and raising an alarm.
It's now expanding into the retail-related business intelligence solutions, providing retail-related business intelligence solutions.
The camera's organic and magnetic design has won already won it three design awards in the past.
Bei Bei.Coffee
Bei Bei.Coffee is an environmentally friendly battery-powered smart coffee truck bringing the café to customers, wherever they are.
Customers can order coffee, tea, or juice through the app, and they favourite beverage will be brought to them.
Group orders can be made through BeiBot, allowing orders with coffee delivered to multiple addresses.
Bei Bei.Coffee currently has two smart vans operating within Taipei city, with a third one to come in two months.