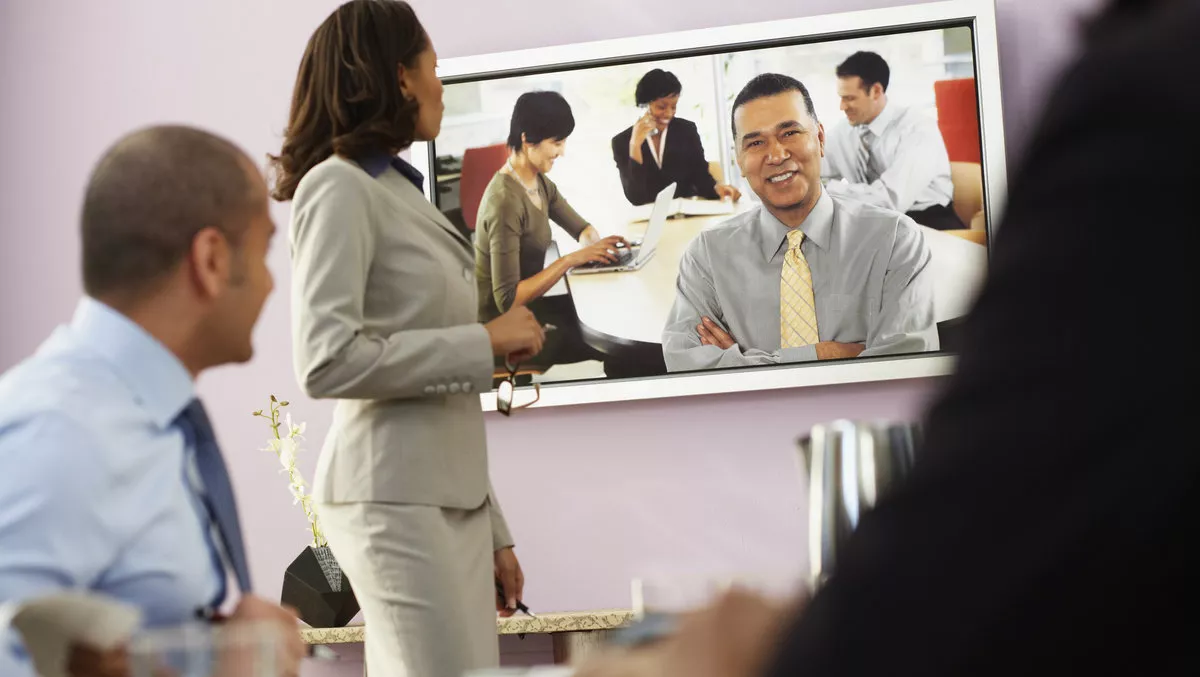 Simplifying collaboration in the changing workplace
FYI, this story is more than a year old
Continuing advancements in technology and the rapid speed of delivery are driving incredible change in today's workplaces.
In recent years, many organisations have gone through a transformation, changing layouts to open plan and preparing for a new generation of workers and how they interact and communicate. But designing a functioning workspace requires much more than deploying desks and technology into a big open space and a few bean bags in creative spaces.
Collaboration is key to organisational effectiveness and the modern workplace must consider the use of intuitive and intelligent technology to enhance collaborative workflows, whether that is top down communications, ad-hoc teaming, problem solving, ideation and design thinking or training.
The acceleration to collaborative workspaces is complemented by the move to cloud-based services and software creating simple, affordable, high-quality plug and play solutions that are easy to deploy, monitor and use. Best of all, they offer a simple migration path to future technologies.
With so much change occurring, you'd expect solution costs to also rise, but the move to cloud-based services has seen the unified communications market move to a point where customers no longer need expensive consultants or big project teams to be able to collaborate easily across and outside their organisation. The unified communication solutions of today should not cost the earth and if they do, then providers need to re-evaluate the ecosystem.
The future is freelance
The growing freelance economy, already hugely visible in countries such as the USA, is also transforming work environments and how we communicate and collaborate with each other. Today's workspaces need to be equipped for 'giggers', people taking on contract or freelance work within an office setting.
By 2027, 86.5 million people will be freelancing in the USA alone making up more than half the total American workforce according to Statista. How the future workforce expects to collaborate has considerable impact on the IT organisation.
Audrey William from Ecosystm commented recently that we need to take the rise of the 'giggers' or freelancers into account when shaping the future of collaboration. Like her, I believe the future is intelligent.
For example, a distributed project team could be working on an engineering design using an interactive touchscreen to share and annotate in real-time in different locations while a freelance expert working at home also collaborates 'on the board' from a mobile device as part of the same project and all team members can see each other through video. It ends up accelerating the project outcomes and have a richer experience as a result.
Multi-purpose workspaces
Traditionally teams that collaborate for ideation, design thinking and agile methodology practices spend days on end hijacking a meeting room covered in post-it notes. That will mean someone needs to take notes to project manage the iterative tasks and the room cannot be used by any other team.
It's also not very secure and generally requires all participants to be in the same room, otherwise the experience will be lacking for the remote participants. But with intelligent interactive technologies integrated into project management software, the workflow is dramatically enhanced and outcomes improve in time and efficiency and all members regardless of location can interact in real-time.
Best of all, the meeting room can be used by other teams and for other purposes. The same goes for any other workspace in the organisation, it could be a creative space in the morning, a quiet space at lunch and a training space in the afternoon.
Providing a seamless and secure setting for distributed and freelance workers as well as how teams need to collaborate requires a re-think when planning the modern workplace. It's an exciting time and a very real opportunity for those that value communication and collaboration among their teams and with their customers.