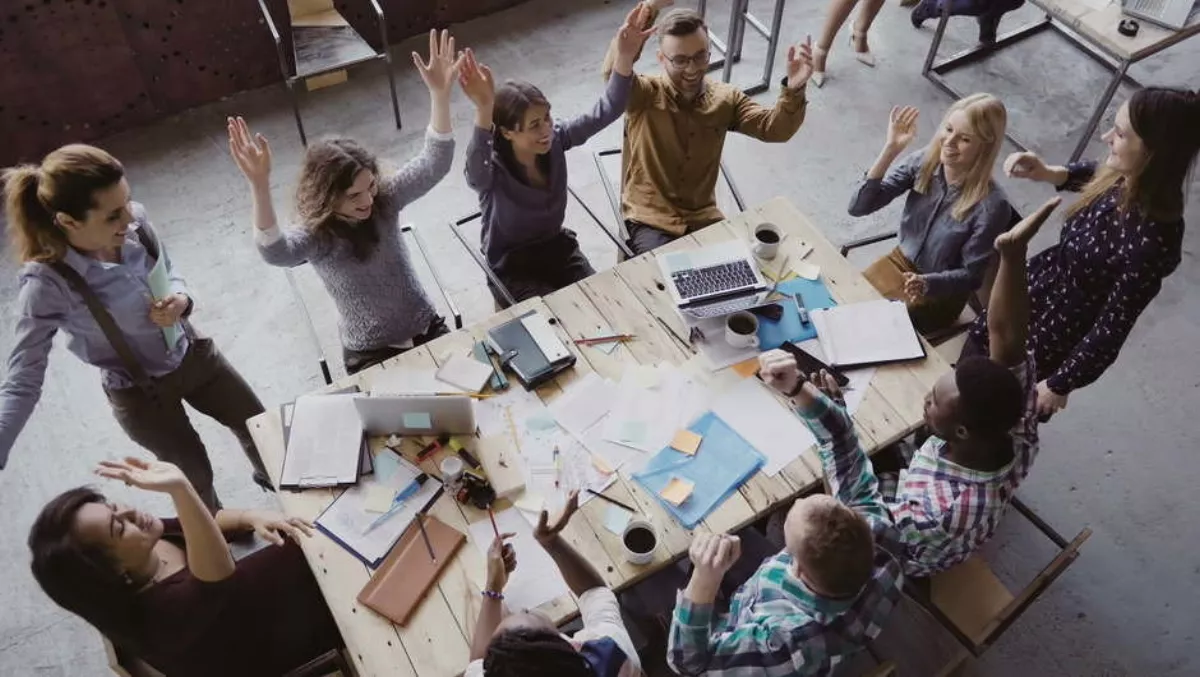 So you want to keep tech talent in your business
FYI, this story is more than a year old
So you want to keep your tech talent, but you're not sure what they need to stay put – is salary the biggest factor?
According to recruitment firm Hays, salary is not the biggest concern. Money talks, but it isn't all that matters.
While recruiting and keeping tech talent inspired can often be a hurdle for some business, Hays says it's as easy as investing in your tech talent.
"Rising compensation and high demand for tech professionals means that they are more eager to jump on new opportunities," explains Hays managing director Adam Shapley.
"However, company culture and career opportunities have a huge impact on their desire to stay, particularly when you're up against trendy startups or well-paying tech giants.
Shapley says that the best way to invest in talent is to keep them engaged and secure them for the long haul through a retention strategy with value to employees. How do you do that? Hays explains:
Evaluate your EVP: Of all industries, tech offers some of the most elaborate and trendy perks to help attract and retain talent. But do catered lunches, foosball tables, entertainment rooms and pet friendly offices really work?
Sure, they may be enticing in the early career stages but if you offer these perks without understanding what employees really need to do their best work, you're unlikely to see an increase in retention rates or productivity from your investment.
"We suggest the best way to know what your employees want is to engage with them and find out what benefits they value," says Shapley. "Crucially, make sure you follow through on what they've told you.
Share the vision: Meaningful work matters to all tech professionals and with the nature of their role, it can be easy to get boxed into their technical job title.
Hays suggests you take the time to help them understand how each of their roles is contributing to the organisation's mission and vision and highlight how their work matters to the bottom line.
"Employees who understand their purpose and contribution to the organisation's overall goals will be more committed and engaged," says Shapley.
Employ managers committed to helping employees grow: Tech professionals don't want to be left alone to code, they want to be able to contribute ideas and offer new ways to do things.
"Managers should be good at motivating and inspiring their team members, managing performance - good and bad, and setting useful goals," says Shapley.
"Skilled managers drive performance, engagement and retention and play a key role in achieving business goals, so reward managers who successfully do so. It's also advisable to take the time to review what your organisation does to develop its managers.
Invest in each employee's development: Foster conversations that allow them to be honest and open about what they want to achieve on both a professional and personal level. In a survey of developers, Stack
Overflow found that tech professionals prioritise opportunities to work in different or more technical roles over other factors by a large margin.
Hays also advise you to encourage mentoring, send employees to conferences and meet-ups and give them the chance to work on other projects. Recommend online courses, webinars and communities for employees who want to grow their technical skill-set.
"The provision of avenues of growth demonstrates that you value your employees, which is crucial for staff engagement and retention," says Shapley.
Promote from within: "Creating a company culture that values the career advancement of employees will lead to higher engagement and retention within the organisation," he notes. "Rewarding high-performing employees demonstrates that you care about their career progression and development. It will also assist in creating a pipeline of strong talent for your organisation's leadership. With highly-skilled tech professionals already in short supply, it makes sense to cultivate your candidates from within.
"Don't forget to share internal promotions with the organisation to demonstrate to other employees the growth potential available to them. It will create a more optimistic work environment and motivate employees to deliver for your company.