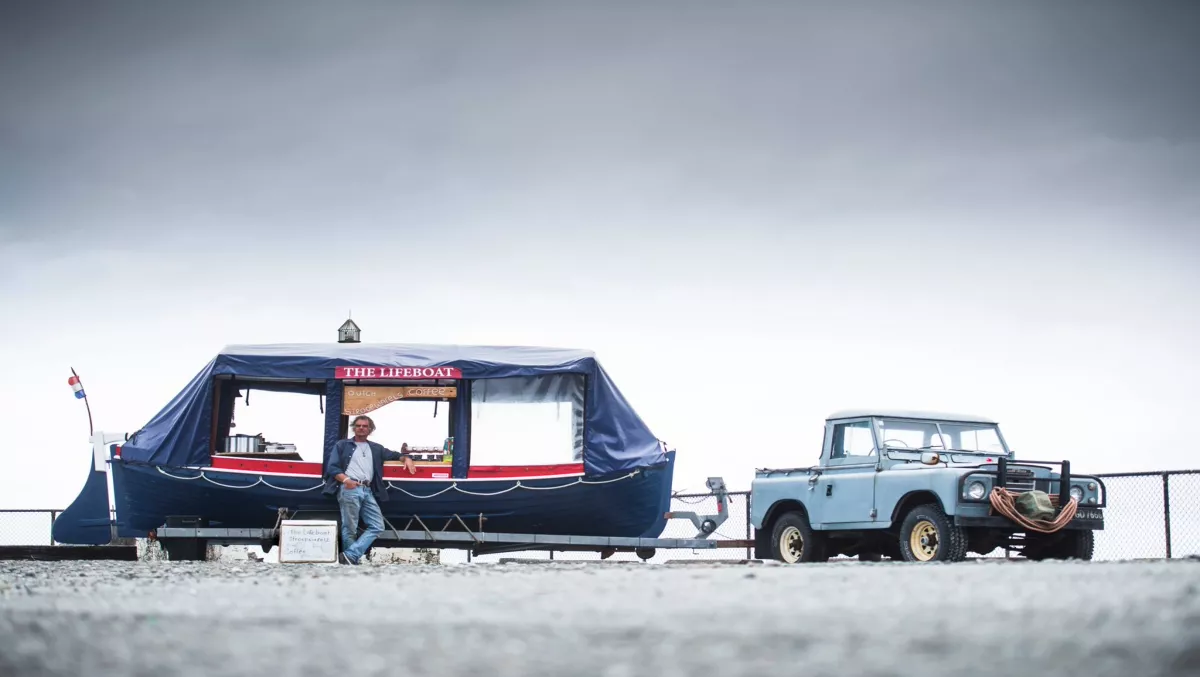 Social enterprise changing lives over coffee and stroopwafels
FYI, this story is more than a year old
This article originally appeared on the Akina Foundation blog here.
The Lifeboat in Greymouth is a place for people to get coffee and stroopwafels, and so much more.
It's a point of contact for people, a place for them to share philosophies and stories.
Freefall
The Lifeboat NZ was founded by Richard Mons, a Dutchman who came to New Zealand 25 years ago.
After raising two children on his own, becoming involved in an abusive relationship and then losing his job, Richard went through what he describes as his "freefall" in life.
Previously, he had restored a 1908 original lifeboat of Greymouth for a friend.
After his free fall, the lifeboat was given back to him.
With the boat as the only possession he owned, he had the idea to turn the boat into his lifesaver.
Metaphorically speaking
While The Lifeboat is a small business selling Dutch stroopwafels and coffee, its purpose is to increase social contact and to help people who have been through their own free fall.
Some visitors grab a waffle to take away and have a quick chat while they wait, others stay and sit down for a longer discussion.
It's entirely up to the guests how much they share, but no matter what, founder Richard Mons is there to listen.
The Lifeboat is not the type of enterprise with stats and charts about the impact – the impact is best represented qualitatively.
The whole idea behind The Lifeboat is to create highly individualised experiences and interactions; no story is the same as the next.
Mons recounts one of a man who came up to The Lifeboat and asked if they accepted EFTPOS.
Mons said, unfortunately, they didn't, but he offered the man a free coffee and listened to his story for around half an hour.
This man had come over from Melbourne for some quiet time, to take a step back from everything and think about what is really important in life.
These are the kind of interactions Richard has at The Lifeboat every day.
With the help of online media whiz Monique (another Dutch national), The Lifeboat now has multiple social media platforms available for people who want to share their stories and gush about their stroopwafels.
Plans for the future
The Greymouth Council have been incredibly supportive of The Lifeboat.
Mons now has plans to establish more Lifeboats around New Zealand to help even more people who need support.
So far, everything has been growing organically, but Mons is looking for a business manager to set goals for the future of The Lifeboat.
He hopes to franchise the business, with support and training offered to those who want to start up a Lifeboat of their own.
As a recipient of the Social Enterprise World Forum Bursary Fund, Mons is looking forward to connecting with other social enterprises on a similar journey next month.
The Lifeboat is open whenever weather permits.
This article originally appeared on the Akina Foundation blog here.