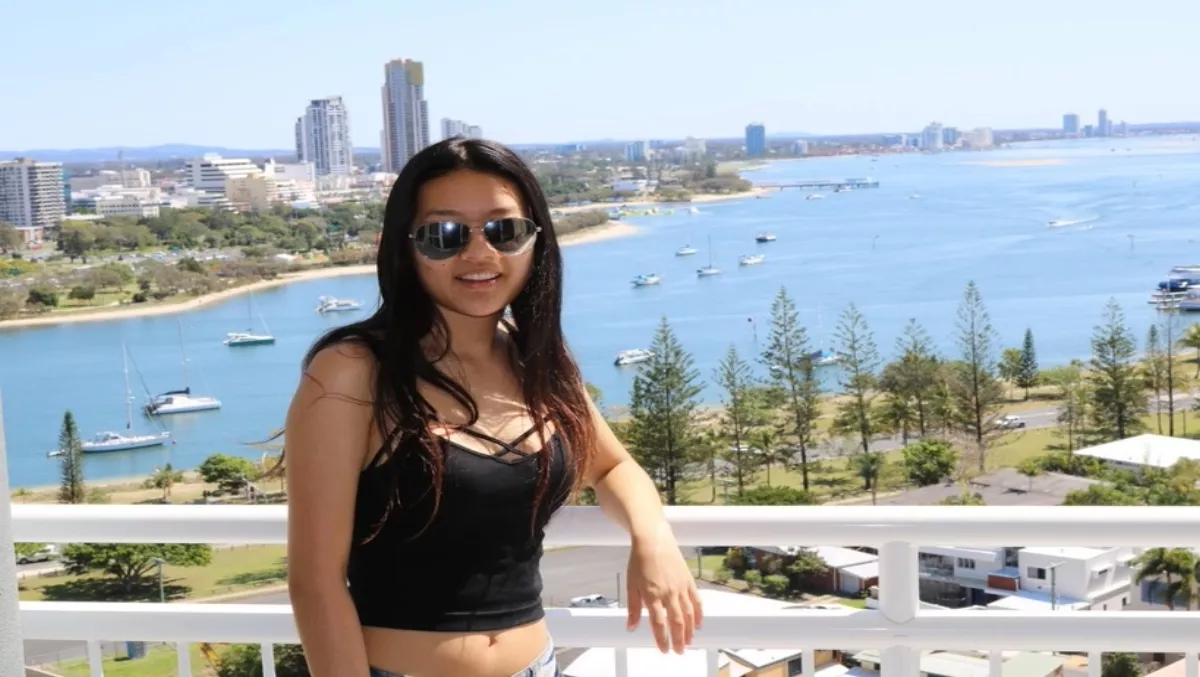 Social media superstar: How one Kiwi teen has taken online entrepreneurship to soaring heights
FYI, this story is more than a year old
Budding entrepreneurs should know one thing - age isn't a barrier to success. Rachel Ji, a student at Epsom Girls Grammar in Auckland, knows exactly how to take online business in her stride, even as a young entrepreneur.
Ji is one of the country's rising stars, forming her own business and using social media marketing to help local businesses. She will feature in 'The Leap - New Zealand's Entrepreneurs Festival this month. She has also been part of the New Zealand Holographic Expo, a programme aimed at helping to inspire students about future tech.
"I've always had a flair for business, and I came across the word entrepreneur when I was searching for ways to make money online at a young age. Ever since I knew I was destined to become one, whatever it took. I've read many teenage success stories which motivated me to start my business at a younger age because who decided that you must be an adult to start a business? Yes, there are many legal issues associated with starting a business as a minor, but those issues can be overcome!"
Ji has established herself as an influencer on social media - first starting out on sharing site Tumblr, "which was a form of escape from my mind and thoughts," she says.
The seed grew into 60,000 followers, which soon provided some fantastic opportunities working with Daniel Wellington, Lush and Teatank.
"Using this knowledge I migrated to Instagram where I tried replicating the process. After several months of researching about Instagram's algorithm, I began to grow multiple Instagram accounts and I have now a network of 100k over my accounts."
Ji then used this to go even further: she launched her own business.
"YouthXCo is aimed to empower the youth. I started it not to make a profit but to learn about sales and marketing, social media influencing, and managing finances," she says.
YouthXCo sells a variety of clothing and accessories for youth, using social media as its driving platform. The business itself has more than 25,000 followers on Instagram. Social media and business combined, she's on track to earning a five-figure amount.
Social media marketing is Ji's primary course of action, and the results have been tremendous. But with many companies still not realising social media is full of marketing potential, she says it may be the younger generation that's best placed to make the most of its power.
"We live in 2016. If you don't have a social media presence you are losing money," she says.
Generation Z - those born in the late 90s through to 2010, hold a great deal of power, and the proof is in the numbers, she says.
"It is proven to be the most entrepreneurial minded, and tech-savvy generation the world has ever seen. Numbering more than 2 billion worldwide and with a spending power of more than $44 billion in the US alone, they're the biggest, richest, most independent generation so far. And by 2020 they're going to represent 40 percent of the U.S. population. So, it's a huge demographic, and will shape the world."
You might think that as a high school student, being young and entrepreneurial would provide some significant barriers. But Ji says although she's had some bumps in the road - such as not being able to open bank accounts for business (a problem solved with parental help), it's all about determination.
"I disagree with the fact being young is a disadvantage, I believe starting out in entrepreneurship early is the best advantage you can get," she says.
Finding the right mentors and people to help with the progress is also an important part of entrepreneurship and aligning with others for support.
"I'm still learning how to connect and network with people. One thing that's super important is that it's vital to surround yourself with people that are where you want to be. If you surround yourself with people who constantly bring you down, then your dreams will be crushed," she says.
"I really like to emphasise the fact that you are capable of doing anything, the people that tell you, you can't, are the people who gave up on their dreams. Don't let those people tear you down because they will stop you from becoming great."
Being young, female and an entrepreneur also inspires Ji to aim high and show that fairness, leadership, role modelling and empowerment are all part of her goals.
"Out of the Fortune 500 CEOs, women only make up 4% of them. Ultimately I would love for that number to change, hopefully to 10% by 2020, and aim towards the end goal of 50%. I also want to empower more women in entrepreneurship and business, and would love to inspire young girls out there," she says.
Ji's final piece of advice for aspiring entrepreneurs is simple.
"There are several keys to success in which you must be patient, yet ambitious and hungry for more. Once you learn that there is no overnight success, you learn that there is no substitute for hard work."
Related stories
Top stories