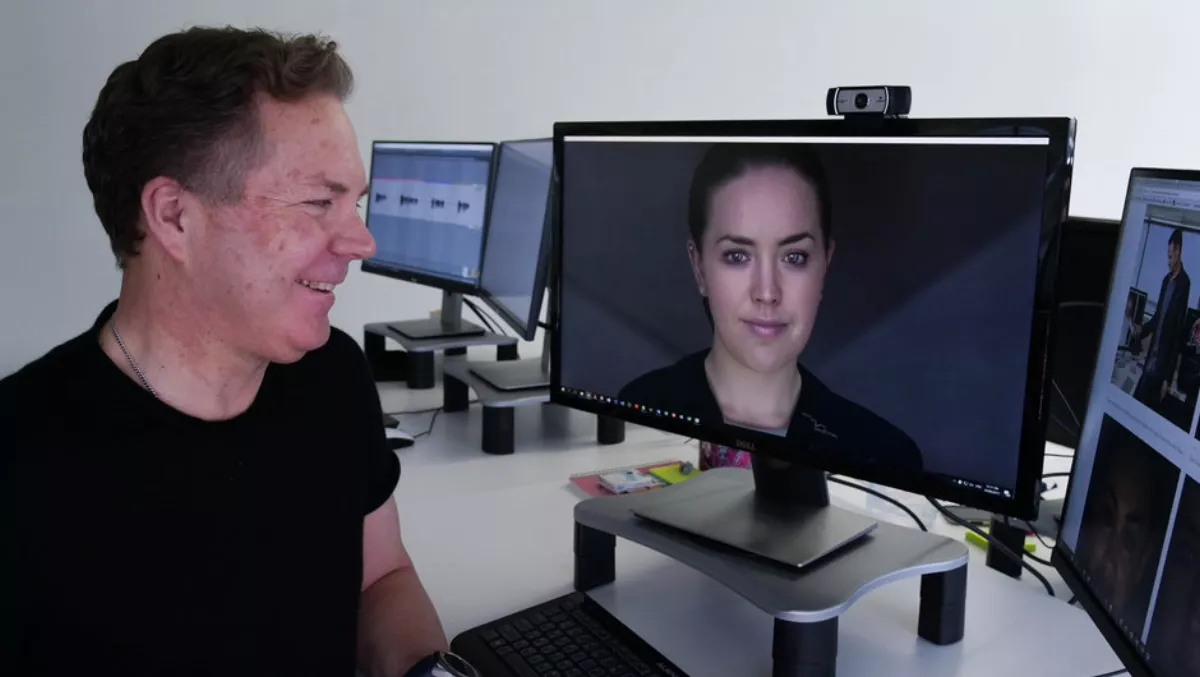 Soul Machines on a hot streak as more firms invest
Mon, 29th Oct 2018
FYI, this story is more than a year old
Auckland-based hi-tech firm Soul Machines now has an extra US$2 million (NZ$3.07 million) windfall from one of its own parent companies, as part of a US$15 million funding drive.
Soul Machines, which is a collaboration between AI researchers, psychologists, neuroscientists, artists and innovators, was spun out of the University of Auckland in July 2016.
The company has already made waves in the AI space in New Zealand. The company worked with ANZ Bank to create 'Jamie', a digital assistant that helps customers find information in ANZ's help section.
Jamie is designed to look completely human, with a human face, voice, and expressions. She was brought to life through Soul Machines' Human Computing Engine, a virtual nervous system that mimics the way the human brain works.
Soul Machines' technology also hit primetime TV this year. The Curious Mind, a TV show led by Nigel Latta, demonstrated real-life psychology by using a virtual toddler called BabyX.
One of Soul Machines' parent firms is UniServices, a division of the University of Auckland dedicated to innovation and 'bringing ideas to life'.
UniServices owns 15% of Soul Machines and made the $2 million funding contribution through its University of Auckland Inventors Fund.
"New Zealand needs more technology companies based on deep research and Intellectual Property," says Soul Machines chief business officer Greg Cross.
"The University of Auckland and UniServices are making a massive contribution to developing the ecosystem required to create more companies like us."
The University of Auckland Inventors fund has been providing capital since 2016. It is designed to help create more homegrown talent across entrepreneurial, product development, startup management, and startup governance talent.
"Soul Machines is exactly the kind of company that the Inventors Fund is designed to support," says UniServices CEO Andy Shenk.
"It has world leading, deeply transformative IP, with a long term vision that will require patient capital to, potentially, deliver superior returns in the long run. The Inventors Fund demonstrates that the University of Auckland is prepared to back its own technology.
Designed to fill a gap in the market for very early-stage capital in deep-tech IP based businesses, and to foster academic and student entrepreneurship, the University of Auckland Inventors Fund is typically the first investor in University-derived start-ups.
It syndicates with local and global investors, including Horizon Ventures, Brandon Capital and the IP Group, that collectively have more than $1 billion in capital.
Soul Machines has also attracted further investment from Daimler Financial Services, an arm of German car company Daimler AG.
The two companies worked together on 'Sarah', a digital avatar designed to answer customer FAQs at Daimler call centres in the United States.
"As we continue to lead the world in advanced AI technology and development of digital humans across a broad spectrum of industries, this strategic investment from Daimler Financial Services puts us in an even better position to quickly develop and test our disruptive technology in the automotive sector together with our great partner," comments Cross.