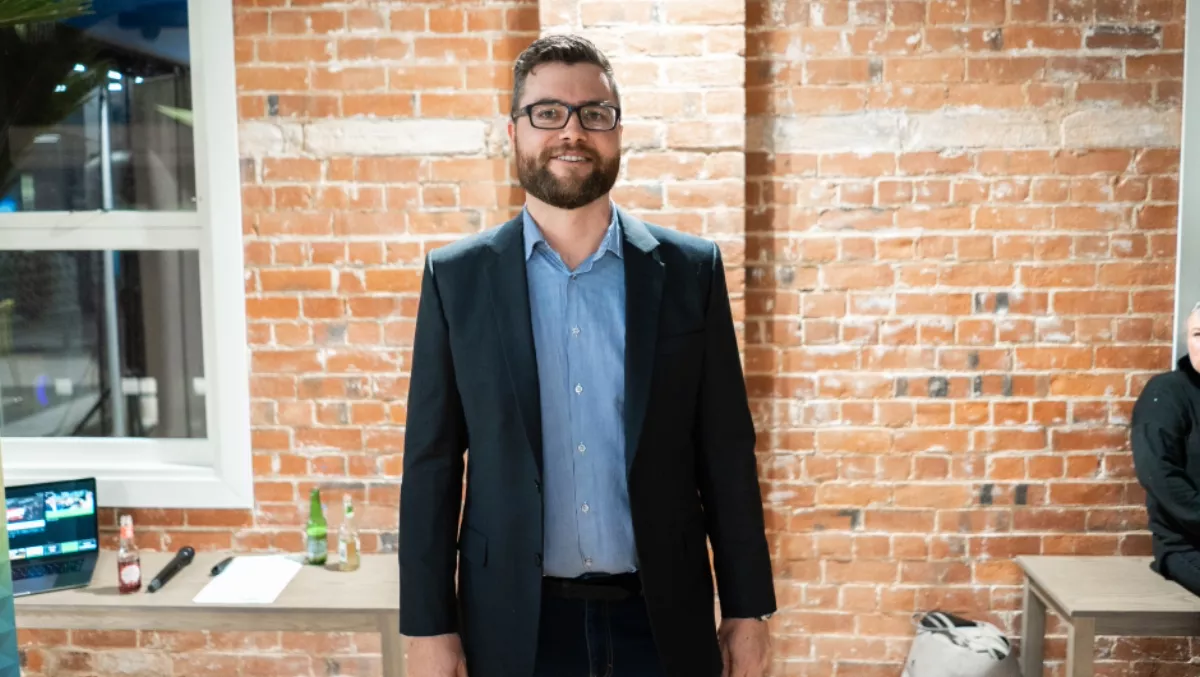 Startup Dunedin congratulates 2018 Challenger Series finalists
Fri, 27th Jul 2018
FYI, this story is more than a year old
It's game on for Startup Dunedin's Challenger Series finalists, who will embark on a four-month journey to shape their startup's future.
Judges selected the three finalist teams from 71 applications. From those, the list was whittled down to the top 20. Those top 20 then pitched to a panel of judges, and the top three teams were announced.
According to Startup Dunedin community manager Casey Davies-Bell, the quantity and quality of this year's applications exceeded everybody's expectations.
"All of the judges commented on the extremely high quality of applicants. It's fantastic to see startups from a variety of backgrounds, innovating in a variety of fields. Selecting only three made the judges' decision that much tougher.
The 2018 finalists are:
Elixir
Elixir provides specialist healthcare professionals access to patient records using modern portable devices such as iPads and iPhones, without being tied to their desk or laptop. This is done through cloud practice management systems rather than the current legacy system.
The Pet Bistro
The Pet Bistro provides overnight delivery of real food for pets based on veterinarian knowledge and moves away from dry kibble and highly processed meats that can cause a significant amount of pet health issues.
Paper Not Foil
Paper Not Foil is a sustainable alternative to using tin foil in the hair industry and the first of its kind in the market. While solving a significant waste issue they also cut costs for their clients.
The three teams will begin the Challenger Series on August 6. They will receive mentoring from some of Dunedin's top business leaders including; Scott Automation and Robotics CEO Chris Hopkins; Runaway managing director Zoe Hobson; NHNZ managing director Kyle Murdoch; nomos one CEO Jonny Mirkin; and Escea CEO Nigel Bamford.
Each team will also receive $15,000 worth of support including $5000 credit with Deloitte, $5000 credit with Gallaway Cook Allan, $2500 to spend on flights and $2500 to spend on marketing.
The Challenger Series wouldn't have been possible without the help of industry and government. Enterprise Dunedin, Grow Dunedin Partners, Startup Dunedin, Creative HQ, Callaghan Innovation, Deloitte, and Gallaway Cook Allan have all contributed to the programme.
"Deloitte's Fast 50 programme and, particularly, the Rising Star category, demonstrates this. Being able to further support pre-seed startups through the Challenger Series is a natural fit for us," comments Deloitte partner Mike Horne.
Gallaway Cool Allan CEO Matt Gorman adds, ""Like they have in the past, startups will also be our city's future. Through the Challenger Series, we will get in-front of startup journeys earlier, allowing us to lend our expertise, experience and understanding to tomorrow's leaders.
For thoe who missed out on the finalist round, Startup Dunedin says that there is a wealth of support in Dunedin for all of the startups that applied.
Casey says programmes such as Co.Starters and Audacious, as well as co-working spaces Petridish, Innov8HQ, Regus and The Distiller, as some of the key places startups can seek help.