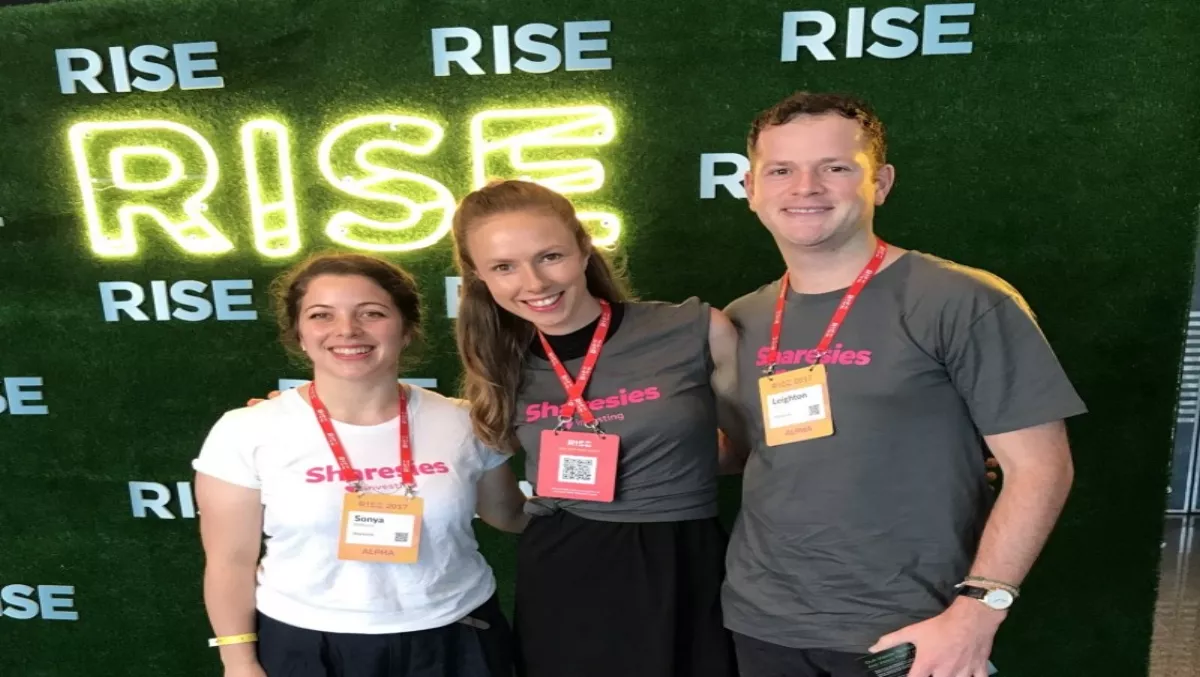 Startup Sharesies hits milestone $1million invested through its app
FYI, this story is more than a year old
New online investment platform, Sharesies has had $1million dollars invested through the platform after just 8 weeks.
And this isn't just from wealthy individuals, it's mostly from 3,500 people putting in small amounts on a regular basis.
Sharesies has a minimum buy-in of $5 and encourages people to invest amounts they can afford.
"What we're excited about is creating the new 'typical investor'. Instead of 1 person with $1million, it can now be 1 million people with $1 (or in Sharesies case 3,500 people averaging $285)," says Brooke Anderson, of Sharesies CEO and co-founder.
Sharesies is challenging the stereotype about Kiwis being notoriously bad at saving and investing, and that investing is only for the rich.
They're also challenging what the majority of Kiwis typically define as investing – owning a home.
Now having access to investing at amounts they can afford – New Zealanders have an alternative way to start growing their wealth.
"In New Zealand, we have a housing market worth $1trillion, and a share market cap of $150 billion. This is the opposite in other countries," says Leighton Roberts, Sharesies co-founder.
Sharesies expect to start seeing this shift as more New Zealanders get access to alternative ways to grow their wealth...and they're just getting started.
"After 8 weeks, we've shown that if you create an accessible platform like Sharesies, that helps people feel good about doing long term things with their money, they will," says Sonya Williams, Sharesies co-founder.
"We're excited about the impact this can have on financial literacy in NZ."
Sharesies have seen their investors are rather patriotic so far – with a substantial amount of money supporting into NZ businesses, which helps these businesses grow.
"We've seen that our investors are fairly patriotic with 41% of the money being invested into supporting Kiwi businesses."
The ages on Sharesies platform range from 18-88 years old, with 80% of customers being below 40.
Deposit sizes have ranged from $2 to $49,000.
"It is also great to see 50/50 engagement from both genders. Encouraging more women to invest is something we're definitely passionate about," Williams adds.
Sharesies customers are loving being able to now call themselves an 'investor'.
"Investing is something I was way too scared to do or know how to start so it's great that Sharesies exists, I feel really empowered," says Jacinta, a Sharesies customer.
Sharesies' plan is to add sustainable and ethical investment options to their platform in the next few months.
"Providing a selected range of investment options, so people can choose what to invest in based on their individual beliefs, goals and behaviours is really important to us as we develop Sharesies," says Anderson.
Related stories
Top stories