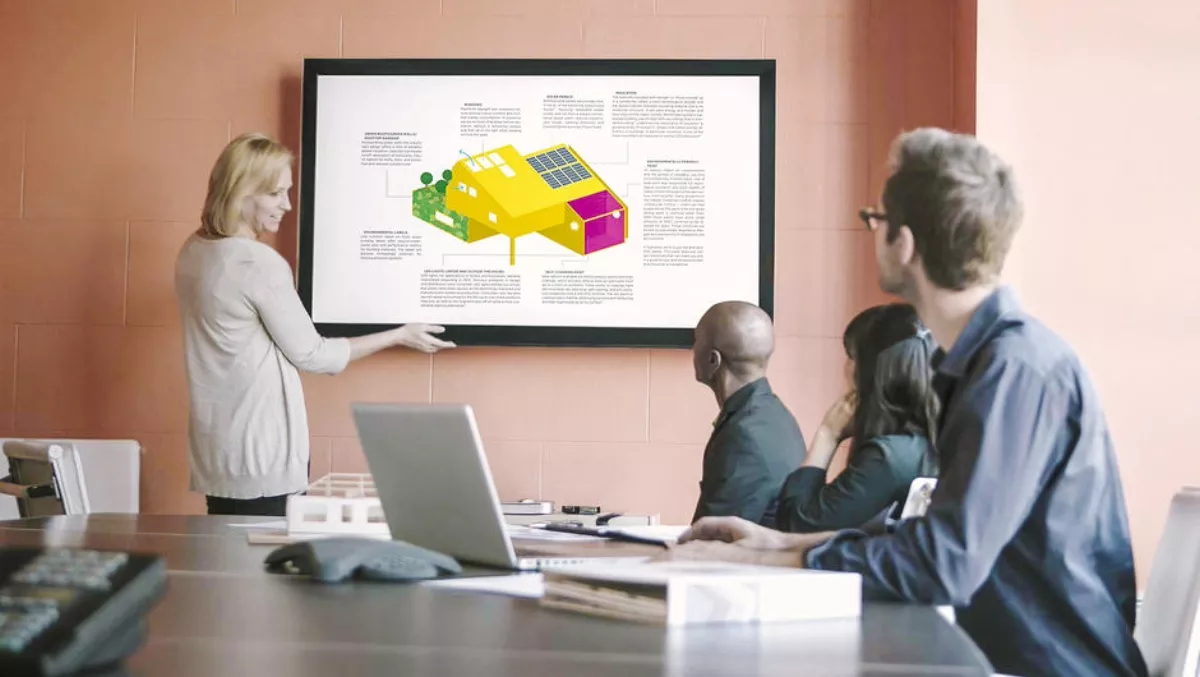 Still using HDMI cables? Wireless screen sharing eliminates cabling nightmares
FYI, this story is more than a year old
Businesses and education providers that use TV screens, monitors and any other visual technologies throughout their workspace all eventually encounter one major problem: where to put all those cables without the space looking messy – or making holes in the walls.
Before anyone even thinks of picking up a sledgehammer, there are much easier ways to interconnect all of your screens. In the past HDMI was a way to tidy up some of those cables around the back of your TV and bring better quality video. Now wireless HDMI brings more possibilities than ever before.
Wireless screen sharing is one of those options. All you need is a TV or projector with an HDMI port, and a little device for wireless content streaming.
Airtame is that little wireless device. It's a product designed specifically for businesses and education providers to help them stream their content in whatever way they need.
What is Airtame?
Airtame is a dongle that you plug into your TV or projector's HDMI port to stream content wirelessly.
How can Airtame help your business?
You can mirror your screen from Windows, Mac, Ubuntu Linux, and Chrome on to any TV or projector with an Airtame. Now you can freely share your work across multiple screens.
Airtame's presentation app for iOS and Android can show slides from your mobile devices. You can also mirror your entire iPad or iPhone screen direct to another screen with AirPlay iOS, currently in public beta.
Display customised screens for your workplace. Whether you're tacking KPIs, websites, or custom images, you decide what is on your screens.
All Airtame devices are manageable from Airtame Cloud. Remote management lets you manage and monitor devices without leaving your chair.
Airtame can help you unlock better meetings at a low cost, and it comes with a no nonsense, risk-free 30-day trial policy.
Use case: Airtame for digital signage
Digital signage is everywhere – from digital kiosks to shop displays and information screens. The industry is huge – by 2032, it will be worth more than US$32 billion, and there is so much opportunity.
So what does that mean for your business? The world is starting to expect digital technology as part of everyday life, and your employees may expect it too.
Workforces benefit from a content distribution platform that is centrally-managed, which means they get the right information at the right time.
In education environments, digital signage can help administrators communicate with everyone almost immediately. Signage could be used to broadcast school alerts, welcome message, event listing, student achievements and much more.
With Airtame, businesses and education providers can boost collaboration, information sharing, and updates in a way that catches everyone's attention.
So say goodbye to cables and hello to wireless screen sharing – find out more about Airtame today.