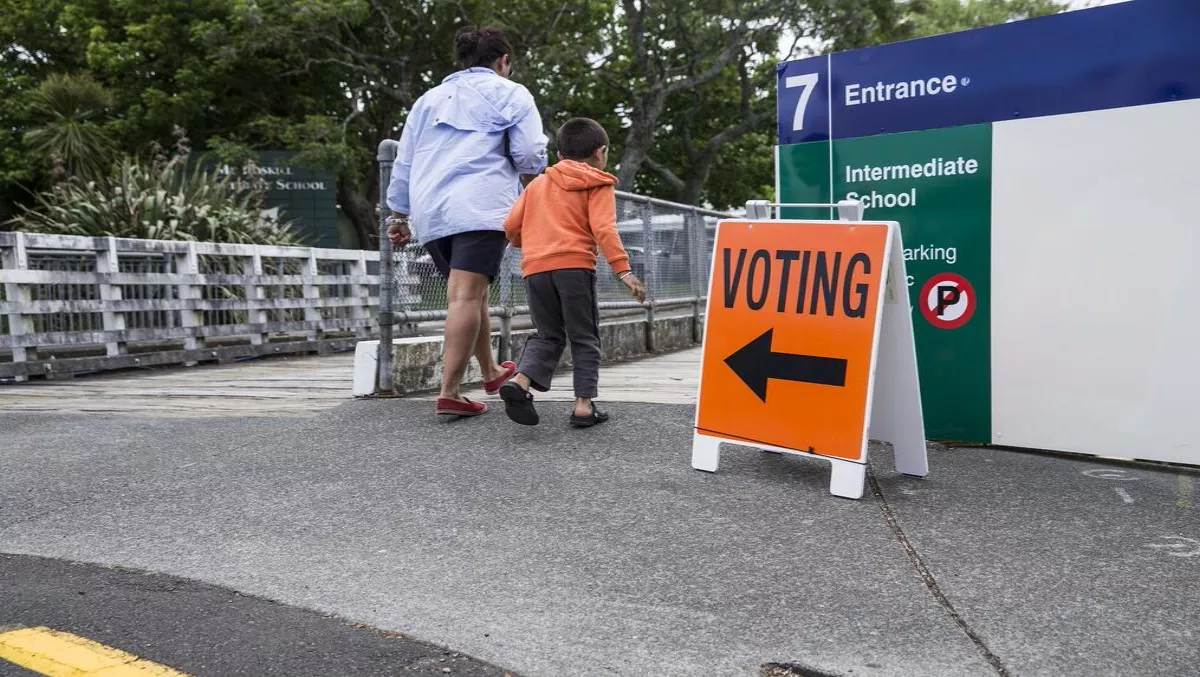 Surge in support for Labour party from small businesses
Wed, 20th Sep 2017
FYI, this story is more than a year old
National retains a healthy lead in the battle for votes amongst New Zealand's small business owners, but 'Jacindamaina' has seen a dramatic rise in support for Labour, according to the latest research by accounting software provider MYOB.
The MYOB Colmar Brunton Business Snapshot survey of 400 SME operators sees support for Labour jump to 29%, up from just 10% at the same time last year, while National remains strong at 44%, although it is down 13 percentage points since September 2016.
Among the minor parties, support for New Zealand First has climbed from 4% to 7% over the last 12 months, while the Greens remain steady on 3% and Act fell a percentage point to poll at just 1%.
Support for The Opportunities Party is at 2% in the MYOB Colmar Brunton Snapshot.
MYOB New Zealand general manager Carolyn Luey says Labour has made up a lot of ground with Jacinda Ardern leading the party. "Traditionally, National had the small business owner vote locked up. The introduction of Labour's new leadership team has clearly changed things and turned this election on its head. "National retains its lead with SME owners, but Labour has definitely closed the gap." Luey says a greater concern for National is the fact that 42% of SME operators believe it is "time for a change" compared to just 37% who say "the current Government deserves to be re-elected". The poll also reveals that small business owners think not enough attention is being paid to the issues affecting them in the election campaign. "SMEs are hugely important to our economy. However, many business owners feel like the issues that are important to them have largely been overlooked in this campaign," says Luey. Just 10% of those surveyed in the MYOB Snapshot say sufficient attention has been paid to the issues affecting small business, while 83% believe their issues have not received enough attention in this election campaign. However, one of Labour's signature policies – restricting immigration – is also likely to have hit the mark with 46% of SME operators stating current immigration settings are too loose, while 34% believe the country currently has the right immigration policies. "As we head into the last fortnight of the election campaign, parties still have the opportunity to demonstrate their appeal to SME operators," says Carolyn Luey. "SMEs have told us over many years that they want to see policies that simplify reporting and ease their compliance burden. They are also increasingly interested in seeing new approaches to areas like taxation – for example, nearly half would like to see a graduated tax structure introduced that progressively increased the proportion of tax a business paid as its revenue increased." "There more than 500,000 businesses in New Zealand with fewer than 20 employees, making them a substantial voting constituency. Political parties need to show they understand the pressures that go with running a small business. "Businesses need to have confidence in the future in order to invest in growth and employment.
"They want to see political parties open to dealing with the issues directly affecting their business. All parties have the opportunity to speak more directly to their aspirations." MYOB has conducted the Business Monitor pre-election survey for the previous two elections.
In 2014, support for National among SME operators sat at 63% while Labour was on just 8%, and in 2011 National sat at 62% with Labour on 10%. The most recent poll was conducted from 4 to 8 September and has a margin of error of +/- 4.9%.