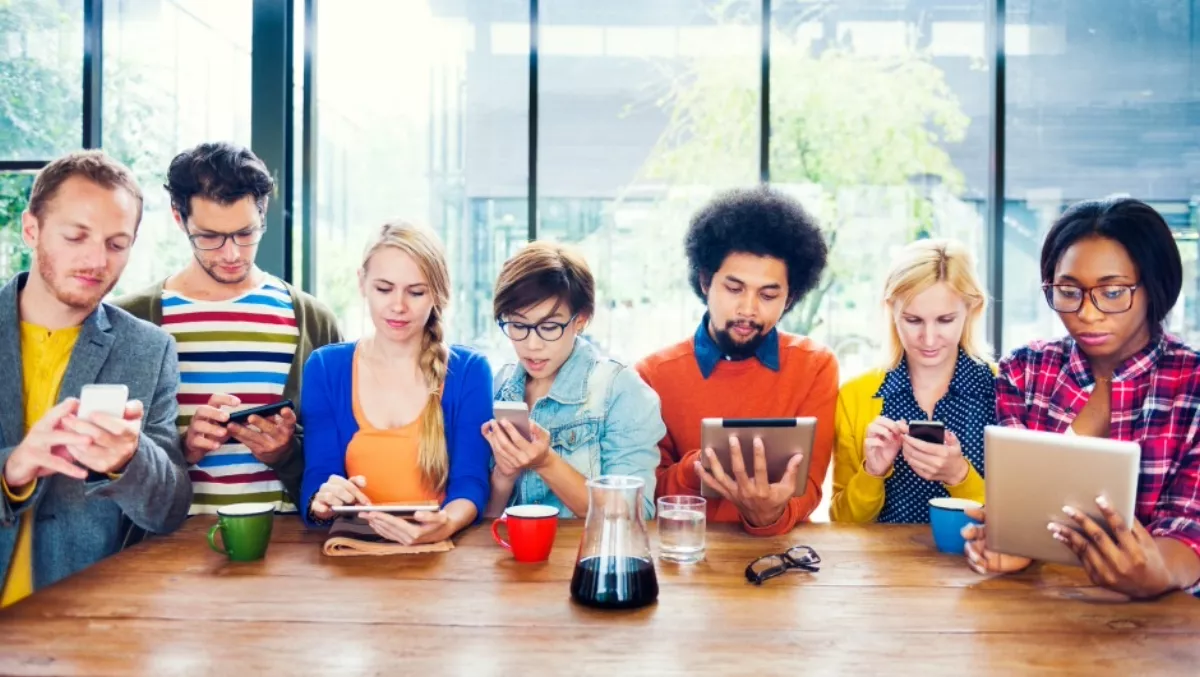 Survey shows NZ businesses adapting practices for millennials
Fri, 25th Aug 2017
FYI, this story is more than a year old
By Ashton Young, Editor
These days it seems to be 'millenials this, and millennials that ', but it is for good reason.
Specialised recruiter Robert Half says millennials will make up 50 percent of the global workforce by 2020 and are expected to make a positive and progressive impact on the New Zealand workplace.
Fortunately, independent research commissioned by Robert Half shows that already NZ businesses are adapting their workplace and adjusting their hiring practices in order to attract top millennial talent.
More than half of New Zealand CFOs cite increased flexibility as one of the top qualities brought to the workplace by millennials, which Robert Half says refers to the growing acceptance of flexible working arrangements such as working from home and flexible work hours.
This is followed by an increased emphasis on collaboration and transparency (49 percent) to enhance sharing of best practices (44 percent), followed by a greater emphasis on soft skills (36%), such as communication, problem-solving and interpersonal skills, and increased mentoring programs to foster supportive work relationships (28 percent).
General manager of Robert Half New Zealand, Megan Alexander says New Zealand companies are operating in an increasingly competitive landscape which is being heavily characterised by advancing technology.
"To keep up, businesses need to attract skilled professionals who have the technological capability and knowledge on how to move companies into the future," says Alexander.
"Millennial-aged workers have grown up with accessible technology at their fingertips, making them prime candidates to help transform companies into more agile and responsive enterprises.
Alexander says big changes in the workforce are imminent.
"Despite already being multi-generational, the New Zealand workspace will inevitably be dominated by millennials as Baby Boomers gradually retire," says Alexander.
"Employers will need to change their approach to hiring if they hope to attract top millennial talent, as well as encourage more multi-generational collaboration and (reverse) mentoring programs as a way to share best practices and knowledge.
In terms of measures businesses are taking to keep on the pulse of millennials, 55 percent have adapted their hiring practice to attract top talent.
This is followed by an increased focus on collaboration among all generations in the workplace with 51 percent – which includes a greater focus on teamwork, brainstorming and relationship building across all company teams.
Other measures include (reverse) mentoring programs (36 percent), open lines of communication (22 percent) and tailored retention and professional development programs (22 percent).
"Millennial workers can be utilised by employers as a positive catalyst for change. By diversifying hiring practices to suit the needs of millennial candidates, New Zealand companies can maximise their business's full potential in order to face the changing demands of the market," says Alexander.
"But to do this, New Zealand companies will need to adapt – and fast. Remuneration is not always their top priority, and millennial workers thrive in a flexible and transparent workplace. The hiring process will need to evolve and talent management programs be specifically tailored in order to attract the workforce of the future."