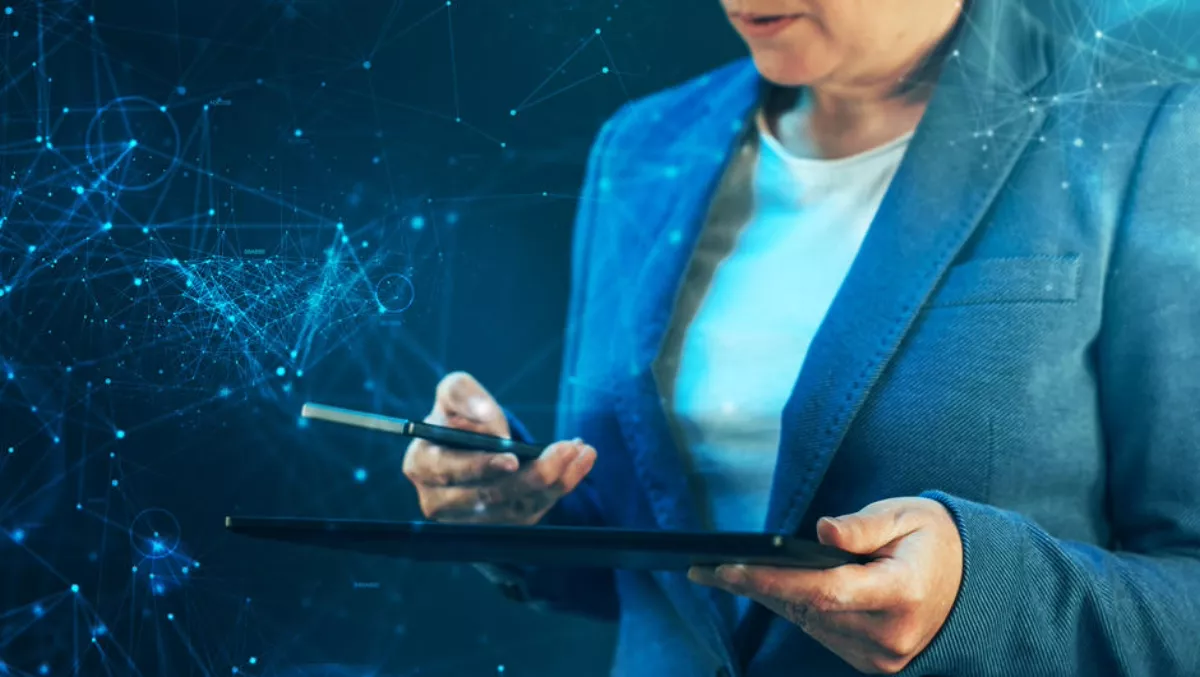 Taking control: why network visibility doesn't have to be complicated for SMBs
Mon, 11th Jun 2018
FYI, this story is more than a year old
By Patrick Martlew, Community Editor
In today's digital business landscape, there is certainly no underestimating the importance of a reliable, strong network connection.
SMBs are increasingly reliant on robust network connections both to enable employees and provide effective service to customers, who are increasingly expecting "internet everywhere".
However with the plethora of devices that are being connected to the network, it can be difficult to effectively manage access points and load - not to mention the devices themselves.
Small business owners are often too busy to manage 'one more thing' and setting up networking devices can seem daunting to many folks.
Getting 'Insight'
Netgear's new Insight platform offers a solution to this issue, aiming to simplify and consolidate networking devices, providing a unified management platform through one pane of glass.
The company touts this solution as 'the new IT revolution for small businesses', relieving headaches for SMB owners and its employees as they no longer need to deal with separate network configurations.
Insight provides easy device onboarding, intuitive set-up, remote management and full monitoring of your network.
It's an exceptional new way to instantly discover, configure, and continuously monitor and manage your network of selected Netgear Wi-Fi access points, switches and storage devices.
Insight is also an industry first – offering plug-and-play set up and management of your small business network from an easy-to-use mobile app or a cloud web portal.
It provides an apt replacement for the once tedious device configuration experience, which has traditionally been done through individual device GUI silos or via overwhelming device management tools created for complex enterprise networks.
Rather, Insight provides simple multi-device configuration and cloud-based remote access to empower small businesses to manage devices from anywhere.
Delivery platforms
Netgear Insight management solution is available either through a mobile app or through the company's new Insight Cloud web portal.
The Insight application is designed so that users can set up, manage, and monitor their networks from anywhere at any time.
Given as a free download, It allows users to onboard and register new Netgear devices, setup configurations, check network status, view dashboards for network health and activity, power cycle devices PoE ports, and update firmware remotely.
For businesses with multiple locations, the application also allows for the management of multiple sites.
Alternatively, the Insight Web portal offers all of the monitoring and management features that are available in the app, backed by the Insight cloud.
The advantages stem from the larger screen real-estate, giving users a single-pane view of all their devices and their locations in an intuitive Cloud web portal.
Costs
The cost of the Netgear Insight platform is extremely reasonable given the offering provided.
Delivered as a 'freemium' offering, it comes with 2 subscription plans, Insight Basic and Insight Premium.
Insight Basic is available on Insight app only. It is free up to 2 devices, to support most of the smallest business without any additional fees.
Starting with the 3rd device, a yearly subscription of (USD) $4.99 per device will be charged.
Insight Premium includes the use of the Insight Cloud web portal and also gives access to Insight advanced features (Smart WiFi roaming, PoE scheduling, etc).
Insight Premium comes in two flavours, a monthly per-device subscription of (USD) $0.99 or a yearly per-device subscription of (USD) $9.99.
Ultimately, Insight provides a great way to configure access points and easily manage their network from any location.
Best yet, Netgear Insight does this without requiring small businesses to purchase additional hardware or download and configure complex software. Insight is available and ready-to-go whenever users are.
For more details on Netgear Insight, visit their website.