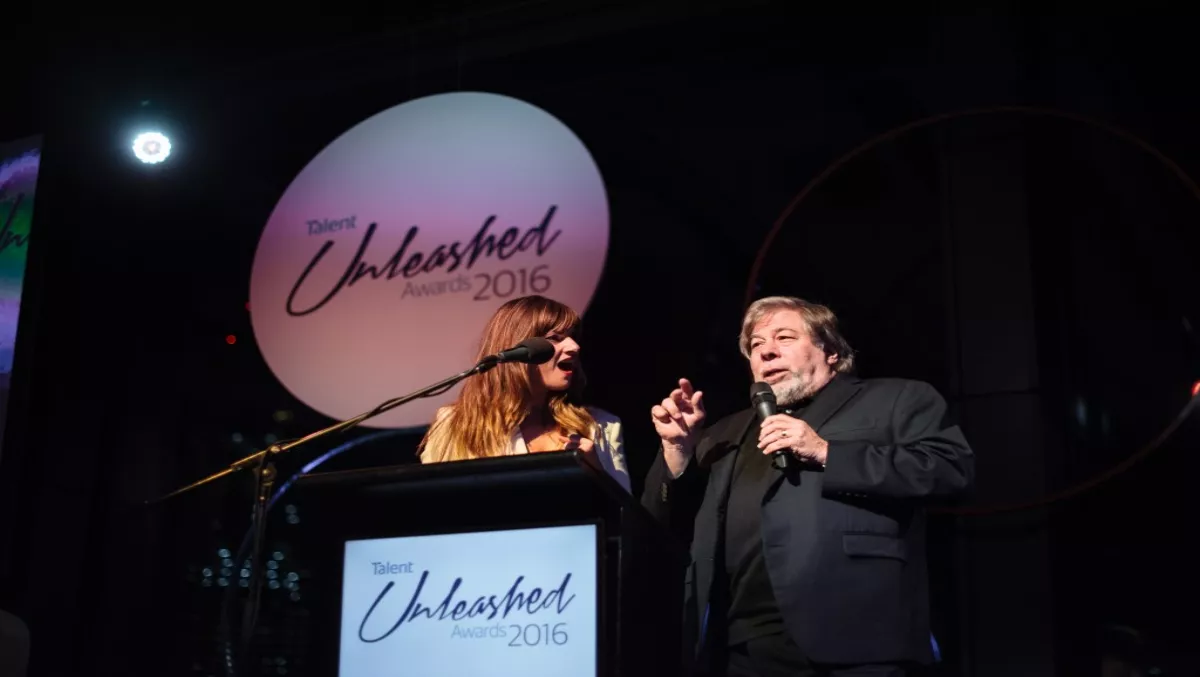 Talent launches fifth global search for the best and brightest across the tech and startup sectors
Thu, 8th Jun 2017
FYI, this story is more than a year old
Global technology and digital recruitment company Talent has invited the best tech companies, startups, leaders and entrepreneurs from New Zealand and across the globe to enter the 2017 Talent Unleashed Awards.
According to Talent founder and executive chairman Richard Earl, the Talent Unleashed Awards programme was established to challenge and inspire the next generation of New Zealand entrepreneurs by promoting bold ideas and brave leaders.
"Innovation is in our DNA – we started these awards five years ago to support the brightest technology ideas and talent of today, and inspire the game-changing entrepreneurs of tomorrow," says Earl.
When asked about his involvement with the Awards, Richard Branson comments, "The technology startup sector will continue to transform and disrupt the global economy for many years to come and importantly can make the world a better place.
"We must encourage more talented individuals and organisations to become bolder and more active and in the process, help drive innovation, invention and more efficiency and change across many sectors. I'm pleased to be part of the Talent Unleashed Awards as a global judge again in 2017.
Speaking at the 2016 awards, global judge Steve Wozniak says he was excited to be able to identify the next generation of innovative companies who are making a positive impact on society.
"The Talent Unleashed Awards are there to represent people who have had ideas, started companies, and created products that do good for society," says Wozniak.
"I decided to judge this because innovation is so key in my life - especially people who are humble and just have an idea - and I love to follow good ideas.
The panel of judges represents a diverse range of inspiring New Zealand and international entrepreneurial leaders.
Alongside Steve Wozniak and Sir Richard Branson, the global and APAC Judging panels will include Jane Tewson (executive director of Igniting Change), Frances Valintine (founder and chair of The Mind Lab), Daniel Radcliffe (International Volunteer HQ), Yat Siu (founder and CEO of Outblaze), Chris Gilbert (Equitise founder), and Matt Tindale (LinkedIn).
Earl says it was particularly exciting to have a former Talent Unleashed Awards winner joining the judging panel.
"I'm thrilled that so many past winners and finalists have been able to take their businesses and ideas to new levels.
"One of those is Frances Valintine from New Zealand, founder and chair of The Mind Lab and 2014 Talent Unleashed winner of Best Start Up.
"It's been incredible to have been able to support Frances on her entrepreneurial journey and it will be excellent to have her share her insights with this year's finalists," says Earl.
The deadline for entries is Thursday, August 31.
Seven global winners, from across each region, will win an all-expenses paid trip of a lifetime to Silicon Valley, where they will receive guided tours through some of the world's leading tech companies as well as attend an exclusive VIP lunch with Steve Wozniak.
The Awards have grown each year to be a truly global event that has helped many worthy organisations and individuals reach new levels through the connections they make and the endorsements and funding they often go on to receive.
Categories in the 2017 Talent Unleashed Awards include:
· Best Idea – One to Watch
· Best Start Up – Social or Community Impact
· Best Start Up – Tech or Digital Innovation
· Most Disruptive – Technology or Digital Leader
· Most Progressive – Workplace Leader