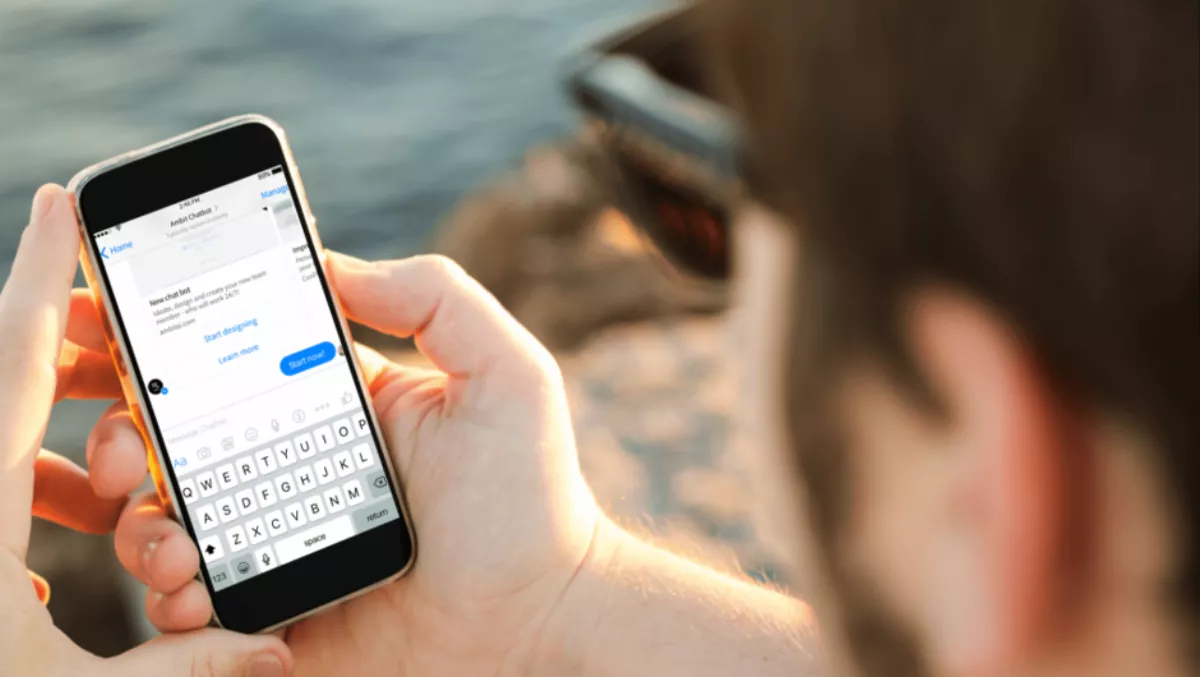 The evolution of chatbots
FYI, this story is more than a year old
Nearly 50 years after the introduction of pioneering chatbots such as ELIZA (1966) and PARRY (1972), this technology has seen significant growth in recent years. From basic automated tools which digest formulaic FAQs, there are now a wide range of conversation agents (referred to as digital employees) that provide a well-connected, engaging user experience.
Digital employees have become an extension of many forward-thinking organisations and the introduction of even the most basic use case, with scripted responses to a list of simple, predetermined questions, has allowed businesses to engage with their audience as soon as they make contact.
It's no secret that in order to convert leads and maximise sales, companies need to connect with their prospects as quickly as possible. However, research from the Harvard Business Review indicates many organisations are too slow to follow up online sales leads - with an average response time of around 42 hours, and almost a quarter of companies (23%) never responding at all.
Although the benefits of reducing wait and resolution times have been impactful, digital employees are now capable of providing a lot more than increased efficiency. With the popularity for digital employees continuing to grow, Gartner predicts that by 2020, 85% of customer service interactions will be completed without the need to engage with a human - making the role of a digital employee more crucial than ever before.
The integration of machine learning and natural language understanding (NLU) has reached a stage where digital employees can now engage in conversations that are human-like, providing users with a seamless experience and allowing businesses to engage with more consumers.
Previously, bot developers were required to provide specific rules on how to respond to every possible situation in order for the chatbot to be able to process the information. This meant that bots were only able to provide simple details or responses, as it was limited by the predetermined functions available to its repertoire. Next-generation digital employees, however, have the ability to learn over time - becoming more intuitive and smarter with every conversation.
Conversation platforms take this paradigm to the next level…
In the finance sector, digital employees can remove the customer fear commonly associated with applying for a credit product. Through a series of questions, a digital employee can assess whether an individual is eligible for finance. This eliminates the need to deal with situations in-person that many may feel uncomfortable or embarrassed by, such as the rejection of an application or having to divulge their financial situation.
Sharing sensitive information such as financials can potentially lead to privacy concerns, however responsible intelligent digital employees now take privacy and security measures into account. Platforms can be taught to encrypt and capture fundamental information as well as forget sensitive information to ensure customer privacy is upheld.
Digital employees are likely to revolutionise the mobile experience in the near future.
Messaging is fundamental to mobile and is essentially the core feature digital employees provide. Unlike mobile apps, digital employees eliminate friction and provide immediate value through instant access. They employ an existing, popular messaging application and do not require users to download an app or go through the process of signing up, allowing first-time and frequent users to have their problems solved more quickly.
Digital employees in the past typically relied on text-to-text communication, however the use of voice is set to increase significantly over the next few years and more importantly, the development of digital face-to-face interactions will be one to watch. Many digital employees already have the ability to understand what someone is saying, and the capability to read non-verbal cues will bring conversational platforms and AI to the next level, building even more engaging and meaningful interactions.
The key to ensuring a digital employee is fit-for-purpose is to carefully consider both the challenge and function the technology will be serving. Is it to screen candidates or provide employee training, while assisting with the HR function of a business? Or is it to reduce the volume of basic inquiry into the call centre? The list of applicable scenarios is endless.
Once it's been determined where this technology can have the biggest impact, businesses can establish its functionality and build a digital employee that extends beyond being just a simple conversational interface.