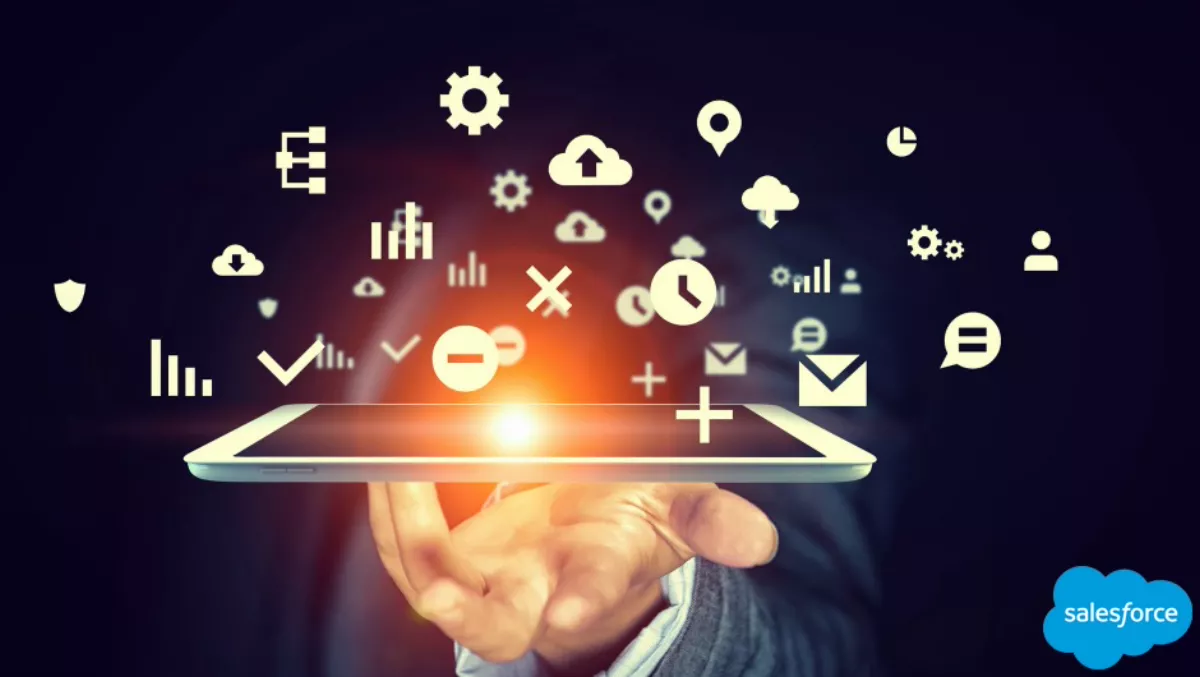 The top 7 marketing tools and apps for Salesforce
FYI, this story is more than a year old
Our team attended last month's Salesforce Dreamforce event in San Francisco. We visited each stand at the exhibition and collated the top tools, add-ons and apps for Salesforce users.
Here are our picks in direct order of the top Salesforce marketing apps and tools from this year's event. The winners are:
#1: Pardot
If you're wanting to get started with marketing automation then Pardot is the B2B marketing automation app for you. With Pardot, it's easy to create, deploy, and manage online marketing campaigns that increase revenue and maximise efficiency.
Pardot is an easy-to-use marketing automation system built for small and mid-sized businesses. It helps sales and marketing work together to drive more qualified leads, improve ROI and boost your business.
#2: Dotmailer
Dotmailer is an affordable extension that empowers teams to achieve more. It's managed from one seamless interface with single sign-on, so you can build intelligent customer journeys using real-time data.
With Dotmailer, you only pay for the contacts you email, you can create sophisticated emails and programmes with ease and the license covers your entire team (not on a per-seat basis).
#3: WRAP
WRAP uses intelligence and automation to deliver personalised messaging through an app-like experience - the right message, in the right place, at the right time.
If you're spending billions on big data, cloud, CRM, and IoT to know more about your customers, but you can't reach them on their smartphone when it matters, then WRAP is for you.
It's the most powerful mobile engagement technology for deepening relationships, improving loyalty and driving commerce.
#4: Musqot
Musqot is a Marketing Performance Management application that enables professional marketers to create and manage all aspects of their marketing plans online.
The scope of Musqot covers all the crucial aspects of the heaviest competitor platforms, but with none of the deployment hassles. And, with Musqot being built on native Salesforce technology, customers can enjoy reduced complexity when implementing a system for their marketing performance management.
Musqot also includes all the features required to create, manage, analyse and optimise your marketing activities and performance in all channels.
#5: OneMob
With backing from Salesforce Ventures, OneMob provides every business worker a platform to tell their story with video. Instead of a sales rep cold calling a resistant prospect, an account manager emailing an unresponsive customer, or a manager reaching out to a disengaged team, they can use OneMob to send a more personal and engaging video message.
These messages are delivered through OneMob's customisable landing page, so you can share any additional content to complete the story you're looking to convey. This will then drive engagement, responses and ultimately business outcomes.
#6: Hushly
Hushly enables B2B content marketers to capture more OPT-IN leads from website visitors by eliminating traditional web forms. This app decreased landing page abandonment by up to 50%, increased content views and had 4x the capture. Leads captured by Hushly are auto-enriched and human-verified.
#7: Node
Node is the first Account Based Intelligence Platform making the 1:1 Sales and Marketing dream a reality. Acting as the underlying source of truth for sales and marketing teams, Node identifies your total addressable market and acts as a personal revenue analyst - recommending which companies to sell and market into, which people at those companies to engage, and giving personalised insights on how to close.
With Node, both reps and marketers are able to connect with the right buyers, at the right time, with the right message.
Related stories
Top stories