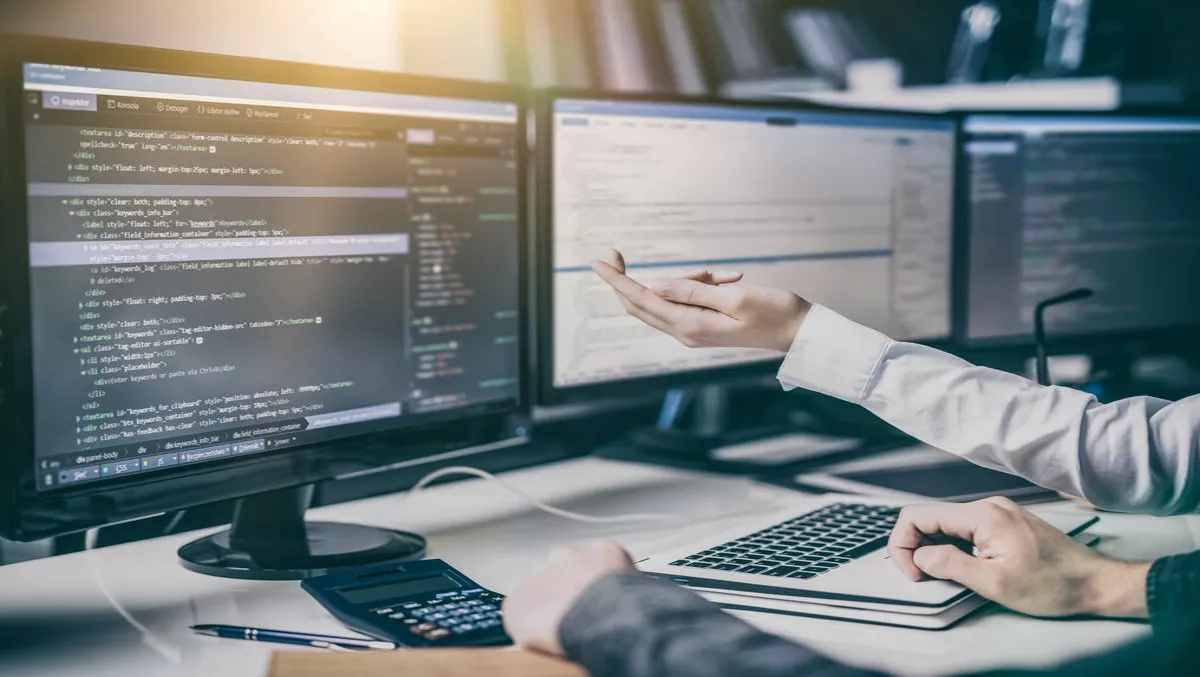 Three key steps to making the most out of web investments
FYI, this story is more than a year old
With consumers now accessing websites on multiple devices, from different platforms and channels, and with a growing standard for speed and usability, businesses need to be treating their corporate websites as ongoing investments, rather than 'build and forget' projects.
A website built five years ago may have been suitable for online visitors of that time, but if it isn't mobile optimised, quick to load, content heavy and SEO-friendly, it is probably overdue for a revamp.
Marketers are increasingly investing in website optimisation, demonstrating that they acknowledge the necessity of these investments to be high.
Implementing the right strategies and processes to ensure any web-related projects start and continue to deliver strong results, however, is a challenge.
Here are three key things to keep in mind to ensure success for any new web project.
Understand and clarify the business requirements
Any business looking to refresh or newly create a web presence needs to set clear goals and objectives for what this web presence will achieve.
Is it linked to driving sales, leads, brand awareness, content downloads, partnerships, or traffic to other websites?
Depending on whether the aim is to achieve one or all of these things, the design, layout, and overall process of undergoing the web project will change significantly.
The more detailed marketers and technical teams can become when defining their exact business goals and how these link to the type of web project that they are looking to undertake, the more successful the project will be.
It is also critical to ensure all stakeholders, from the customer service teams to the CEO of the business, are completely supportive of the efforts being driven.
Once the web project is complete, having it meet expectations of the people who will be using or sharing it around will be key to its success, and creating buy-in and support before the project kicks off is one of the simplest ways to ensure this from the start.
Get up-close and personal with the technology
Whether it has been decided to work with a third party consultancy, or directly with new technical tools, marketers and technical teams need to have a clear understanding of what technologies are being used for their web project and why.
The options available today are endless for content management systems (CMS), customer relationship management systems (CRM), website traffic analysis and more.
Consequently, if businesses are not clear on why they should pick one tool over another, they should not only be seeking advice from experts in that space, but they should also be very thoroughly assessing the unique aspects of their web project that will determine its success or failure.
Certain options will be more inclined towards delivering optimal accessibility, flexibility, or integration capabilities, for example, and understanding which factors are priorities will significantly help in the technical decision-making process.
Once the technologies are understood and optimised to align with the goals of the project and the overall business, the involved teams can then ensure they are making the most of those technologies and minimising spend on unnecessary 'nice-to-have' features or investments.
Roll your sleeves up and get involved
It is tempting for marketers or technical teams to submit requirements to a third party or separate department, and then leave them to their own devices.
While they're becoming increasingly time-poor with more responsibilities to juggle than ever, it is crucial to stay involved in web projects at every step of the way.
Receiving a brief is a completely different process to delivering on the brief, and whoever is responsible for implementing the project needs to have a go-to person in both the marketing and technology departments to regularly confirm whether they are investing their efforts and resources in the right areas.
Opening up channels of communication in the web project process is vital.
Seemingly simple misunderstandings like an incorrect colour scheme, logo placement, or visitor journey could take weeks or even months to amend.
Checking in with the implementation teams on a weekly or daily basis may seem tedious at first, but the long-term savings will be well worth the upfront time investment.
A large-scale web project can be intimidating, and depending on the function of your business, could be one of the biggest undertakings you have from both a marketing and technological standpoint.
However, this only makes it all the more important for marketers and technical teams to take responsibility and accountability for the success of these projects as seriously as possible, and work closely together to ensure this happens.
Web projects shouldn't be taken lightly, but the processes to reach the end goal are simple.
Taking charge of the project before kick off by determining robust goals that fit with the business strategy will give you the best possible start.
Educating the wider team on the importance of remaining focused on the long-term goals will ensure company-wide buy-in for the duration of the project.
Finally, the marketing and technical teams should stay involved and make continual inputs into how the project is progressing and could be further improved.
By committing to these simple processes, the success of your web project is only three steps away.
Article by Elizabeth Wyatt, Technical Consultant & Team Leader, Squiz Australia
Related stories
Top stories