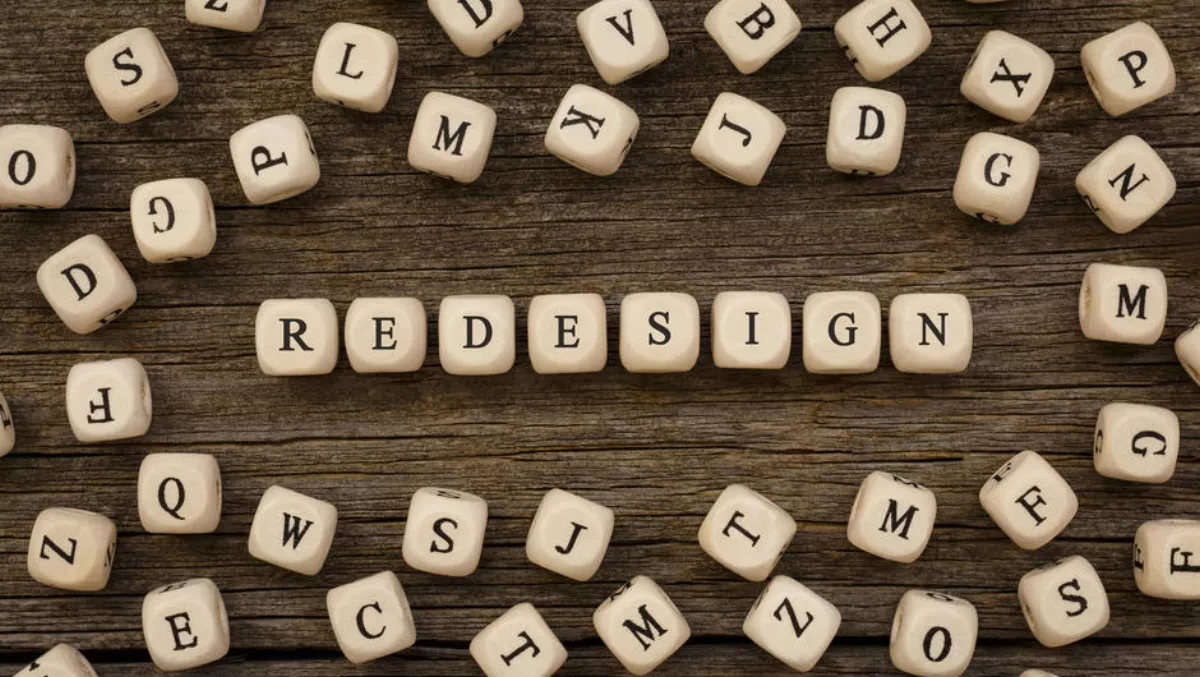 Two redesigns, one winner: Tailoring processes to customer preferences
FYI, this story is more than a year old
Go to spacejam.com. Take a look back at the beauty of the internet circa 1996. We may reminisce about our past selves, amazed we ever engaged with such primitive digital experiences. Yet we still do in many ways. Most companies hesitate to iterate and bring their digital products to the cutting edge through ongoing improvements and redesign.
For a product redesign to be successful, a meticulous rollout is required, coupled with a thorough understanding of your customer base. A start-from-scratch mindset and the naive thought that a bold change will unlock customer potential can lead to data-poor, untested decisions that end badly. This approach often causes the benefit of the upgrade or redesign to be lost, replaced by confused and frustrated customers.
The aim instead is to assemble a redesign which is thoroughly tested through experimentation and iteration and caters to consumer preferences.
Netflix tries to chill
Netflix experienced backlash in late 2011 when it restructured its offering by splitting its DVD and streaming businesses, while raising the price of its most valuable streaming offering. Angry subscribers abandoned the company in droves, revenue missed estimates and the stock plunged.
Netflix CEO Reed Hastings scrambled to reverse the planned split (bar the price increase) once he realised their mistake, and apologised soon after. While Netflix prides itself on its analytical, data-driven approach to making decisions, they made the common mistake of underestimating the unquantifiable emotions of subscribers. Hastings admitted to being guilty of overconfidence and "moving too quickly", claiming that he was unsure whether the changes had actually been presented to customer focus groups before they were made public.
Despite Hastings' immediate damage control, the public relations disaster remained ongoing for years following, with thousands of emails pouring in from angry and disappointed customers. Hastings acknowledged that there were "no shortcuts", and that Netflix would need to earn their customer's trust back by being steady and disciplined. And so they did - Netflix managed to orchestrate their transformation using their ability to both scale and captivate consumers, along with operational excellence, to bounce back with a slow infusion of their changes.
The storm was rough - Netflix's stock price plummeted and erased more than $11 billion in shareholder wealth in a year. Chief Content Officer Ted Sarandos was certain however that the company would "bounce back", and so they did - the proof in the pudding being the rise in Netflix's share price. By the end of the first quarter of 2012, the subscriber exodus had subsided and began to show slow but steady improvement.
The Google way
Another tech giant to hit the headlines with a major redesign was Google, with its much anticipated redesign of Gmail earlier this year that demonstrated a more tempered approach to changing a digital product experience.
Gmail users waited with anticipation as it launched its brand refresh, which had remained largely unchanged since 2011. With 1.4 billion users, Google prioritised communication, stressing that the roll out was in "draft phase" before anything became finalised. The update was deployed meticulously, eliminating the risk of an outage or a customer insurrection.
Unlike Netflix, Google was cautious not to risk alienating its vast user base, ensuring that the redesign had only the necessary improvements and logical extensions that the Gmail product needed. Jacob Bank, lead product manager for Gmail, said that the changes focused on "making people safer and more productive." While the redesign will prove itself over time, initial feedback from customers has been one of resounding support.
The measured steps that Google took in upgrading its offering across its services ensured that customers not only benefited from a better version of their product, but prevented mishaps and frustration along the way. This is reflected in Google's rating on YouGov BrandIndex, which states that 77% of user sentiment is positive.
From "build, launch, pay" to "build, experiment, iterate"
A successful redesign can be attributed to three factors, of which Netflix achieved half, and Google managed to tick all boxes.
First, the company needs to establish a "testing batch" - the portion of consumers that trial a new design, venting their frustrations freely and assessing the usability of the various features. It can start with just 1 percent of users, with the team addressing any problems encountered before proceeding to the next batch, which might consist of 25 percent of users - gradually increasing to 100 percent.
Once you move past focus groups, these test users become so vast and varied that their insights can only be harnessed via experimentation technologies. If you're trying to assess efficacy across hundreds, thousands, or in the case of Google, billions of users, you need to approach testing with a statistically rigorous methodology and underlying technology.
Secondly, supporting the testing batches is a dedicated, around-the-clock product and engineering team. It is imperative that the team takes on the feedback, rapidly prototypes, iterates, and supports users through new processes. Using techniques like session recordings, product analytics, bug/feature requests, and app performance data to ensure that your team is focusing on the biggest areas of risk and improvement is also hugely effective.
Finally, consider your long term strategy; the aim here is to provide users with an experience tailored to their evolving consumer preferences. Once the initial stages of the rollout have passed and you have successfully provided immediate access to the most important and relevant capabilities, continue to iterate. The lines between product beta and general availability are being continually blurred. Understand that launch day is day zero for your customers.
By reverting to your long term integration strategy and constantly asking if your product is the best version of itself, your redesigns will, in turn, become necessary and targeted. More so, with the right method in place you'll avoid a Netflix disaster, instead creating a controlled and satisfying Google-like rollout that keeps customers happy and your service at its prime.