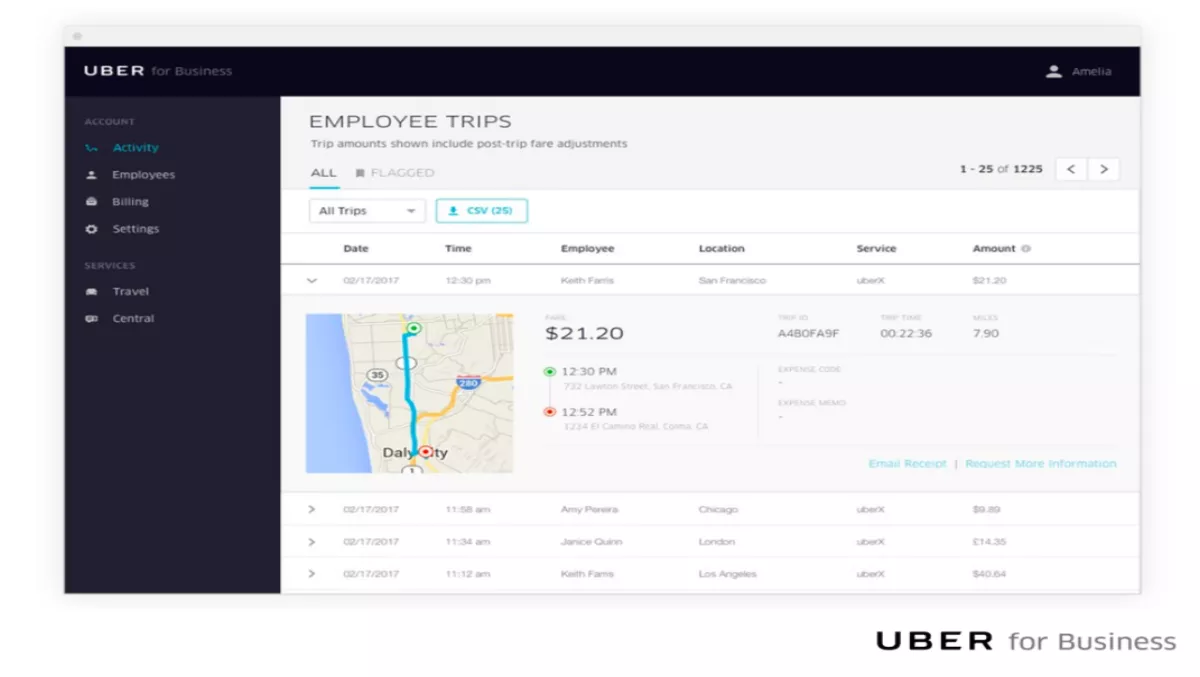 Uber Central launch will let NZ companies manage Uber rides at scale
FYI, this story is more than a year old
Ground transportation has traditionally been a large corporate expense – taxi bookings, car rentals, gas, and parking costs came up to $250billion last year according to figures collected by Uber.
Ridesharing service Uber changed that game with the convenience and the cost savings it brought companies, proving to be 30% cheaper compared to using taxis.
Uber has just launched an addition to its Uber for Business platform – Uber Central – that allows companies to manage ride-bookings at scale.
Uber Central lets businesses request, manage, and pay for rides for other people, allowing organisations to manage multiple rides at the same time, from the same dashboard - and is now live in New Zealand.
Customers who receive rides via Central don't need to have an Uber account or the app to take a ride because the organisation will handle it.
Central is built on top of Uber's existing Uber for Business platform, so existing customers can get the same billing, reporting, and management capabilities they're used to.
Meanwhile, new customers get access to a business-ready system with an intuitive interface.
Uber for Business is used by 65,000 organisations worldwide, including Goldman Sachs and Dell.
Participants in Uber Central's beta programme have reported high satisfaction rates.
One of them is Common Courtesy, a non-profit organisation focused on expanding mobility to everyone, especially to senior citizens and those who have limitations that affect their ability to drive.
Many of them don't own a smartphone and would otherwise be unable to get a ride on-demand.
Common Courtesy uses Uber Central to help people schedule one-off and recurring rides with Uber.
"Uber Central helps us provide independence and freedom to our community in a way never possible before," Common Courtesy founder Bob Carr says.
"We no longer need dozens of cell phones to manage multiple rides at once, and with the business-ready version of Uber Central, we expect the process to be even easier," he adds.