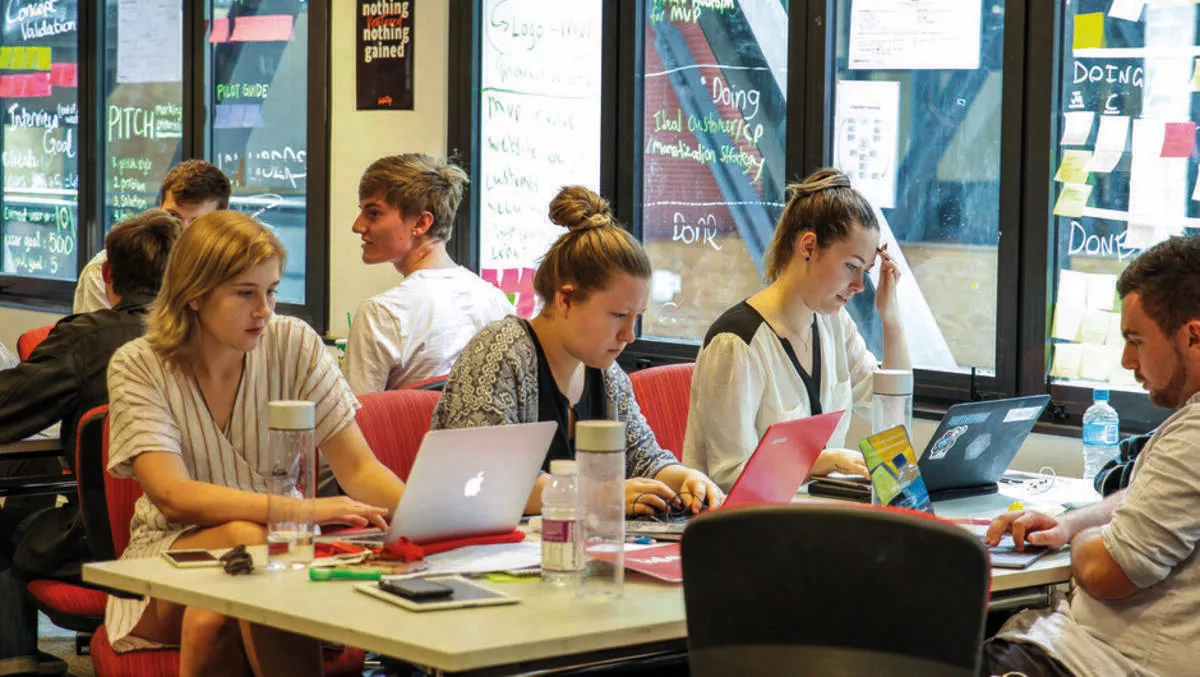 Venture Up accelerator kicks off this month
Wed, 16th Jan 2019
FYI, this story is more than a year old
New Zealand's aspiring leaders and entrepreneurs are about to put their best feet forward for the launch of the Venture Up 2019 youth accelerator this month.
In its fifth consecutive year, Venture Up will take the next group of young New Zealanders on a four-week accelerator journey that will help participants develop their own startup ideas, form teams, start new ventures, and pitch their ideas in a public showcase.
"Programmes like these are a great platform for young entrepreneurs to test their ideas, validate their assumptions and get a taste of the startup ecosystem. Above all else, they learn how to become more confident leaders in their schools and communities," comments Venture Up programme director Lingy Au.
This year's cohort includes people from a variety of different backgrounds. This includes a list of work and volunteering experiences with organisations like GirlBoss, OMGTech, MindLab, UnYouth, Youthline, and TEDxYouth.
"The exposure to some of the top entrepreneurial talent in New Zealand's ecosystem, coupled with the latest lean methodologies and design thinking techniques leaves participants moving faster, smarter and with a platform to launch into whichever direction they decide to pursue," says Au.
Previous graduates include Wellington LIVE founder, Lilia Alexander, Flatpak founder, Emily Blythe, and Nicola Gamble, who started interning with local startup Hnry, immediately after completing Venture Up in 2018.
"Venture Up is a very tangible way for WREDA to support the continued success of the Wellington startup ecosystem," adds Wellington Regional Economic Development Agency (WREDA) CEO Lance Walker. "It's important we support our next wave of young entrepreneurial talent across the region to build the skills and competencies they need for a dynamic and rapidly changing workforce of the future.
Venture Up is sponsored by the likes of Callaghan Innovation, the Ministry of Youth Development, the Victoria University Business School, and Wellington Regional Economic Development Agency (WREDA).
The Wellington accelerator is due to kick off this month. Creative HQ will also run another Venture Up programme in Queenstown later this year for the first time.
Creative HQ empowers entrepreneurs in startups, businesses and government by developing innovation capability to enable a human-centric approach to promote change and positive impact. Through our incubation and accelerator programmes, we increase the number of high growth businesses that fuel New Zealand's economy.
Creative HQ is a wholly-owned subsidiary of WREDA, Wellington's Regional Economic Development Agency.