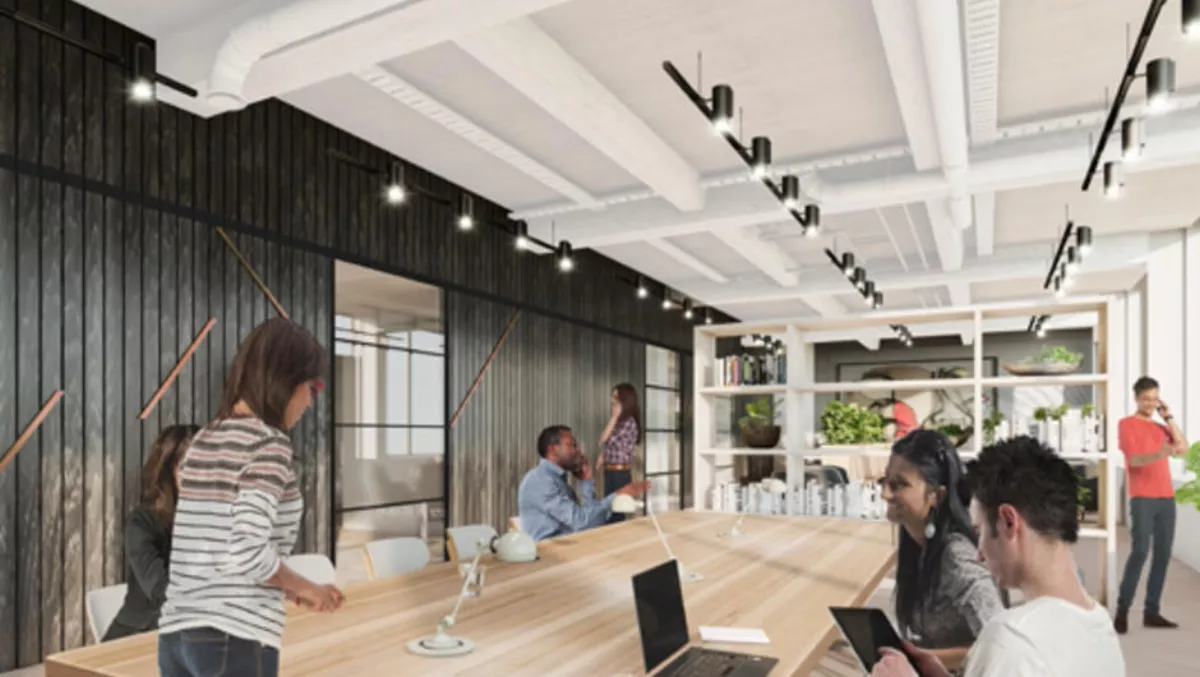 Victory to NSW as new Microsoft accelerator programme announced in Sydney
Wed, 14th Feb 2018
FYI, this story is more than a year old
Microsoft has announced that Sydney will join the likes of Seattle, Beijing, Berlin, and London in becoming the location of the eighth Microsoft ScaleUp program, Microsoft's programme for technology startups.
The Microsoft ScaleUp program will take up residence in the state of the art Sydney Startup Hub which was officially opened by NSW Premier Gladys Berejiklian today.
Commenting on the announcement, Microsoft Australia managing director Steven Worrall says, "This is an acknowledgement of both the quality and potential of Australian tech startups and entrepreneurs.
"It is also recognition of the important role Governments across Australia continue to play in fostering a strong startup ecosystem and providing the infrastructure, such as the Sydney Startup Hub, to support and grow the next generation of Australian tech businesses.
"Our aim is to be the 'glue' that connects the startup ecosystem in Australia. Being part of the Sydney Startup Hub enables us to realise that ambition. For any business to succeed it needs strong local and global connections and we believe Microsoft can help a startup be global from the outset.
While officially opening the state-of-the-art Sydney Startup Hub today, Deputy Premier John Barilaro, along with the Premier Gladys Berejiklian said they were delighted to announce the world-class Microsoft ScaleUp program would take up residence in Sydney.
"The decision by Microsoft to move in to the new Sydney StartUp Hub is a huge vote of confidence in our city, our economy and the people that make up our startup community," Barilaro says.
"Within Microsoft, there is enormous competition to secure Microsoft Scale-Up for different countries, so it's an incredible result to see Sydney chosen as the newest location to host this sought-after and highly-acclaimed program.
"Last July the NSW Government committed $35 million to create a world leading startup and innovation hub and today we can see what has been created.
"Without the NSW Government's investment in the Sydney StartUp Hub, it certainly would not have been possible to attract a program of Microsoft's calibre to Sydney," he says.
Microsoft also recently announced that Sydney-based Annie Parker (formerly the CEO of Fishburners and co-founder of muru-D) has been appointed to lead Microsoft's startup programs globally, including Microsoft ScaleUp
The ScaleUp program helps fast-track each stage of the journey for a startup business and is a proven method for getting a startup off the ground.
For entrepreneurs who are often trying to solve a problem in an unproven way, having access to expert guidance can help expedite processes from years to just weeks.
The Microsoft ScaleUp program typically runs for four months and focuses on both business and technical development.
In the five years the Microsoft ScaleUp programs have been running, close to 730 companies have graduated from the program and raised almost US$3 billion in venture capital with 48 exits – where the company is bought out or acquired by another company.
Last year, Microsoft ScaleUp (formerly known as Microsoft Accelerator) ranked as one of the top 10 global startup accelerator programs according to the 2016 Global Accelerator Report, while local venture capital communities in China, India, and Israel awarded Microsoft accelerators with the title of number one accelerator in their respective countries.
Startups who are accepted into the Microsoft ScaleUp program get access to expert advice, technology tools like Azure and Office 365, and Microsoft's global network of customers.
Microsoft does not take any equity in the startups it supports.
In addition to running the ScaleUp program, Microsoft will be an active tenant of the Sydney Startup Hub bringing its expertise to sparking and supporting local NSW startup ecosystems.
It will do this by running events, hackathons, investor pitch opportunities, CEO sessions, and a range of activities that will be open to the startup community through the Sydney Startup Hub.
Successful Sydney-born entrepreneur, Tania Yuki – the founder and CEO of social media indexing company Shareablee – returned from New York to celebrate the announcement.
"Having an organisation like Microsoft plant its flag in Australia is very important. It's a big testament to the technology and the companies that are emerging in the Australian marketplace.
Microsoft Corporation made the decision to locate its latest ScaleUp program in Sydney, where it also has its Australian headquarters, following extensive research and meetings with the Sydney startup ecosystem.
Microsoft is in the process of recruiting a Managing Director to lead the Sydney ScaleUp program and expects to run its first four-month program before the end of 2018.