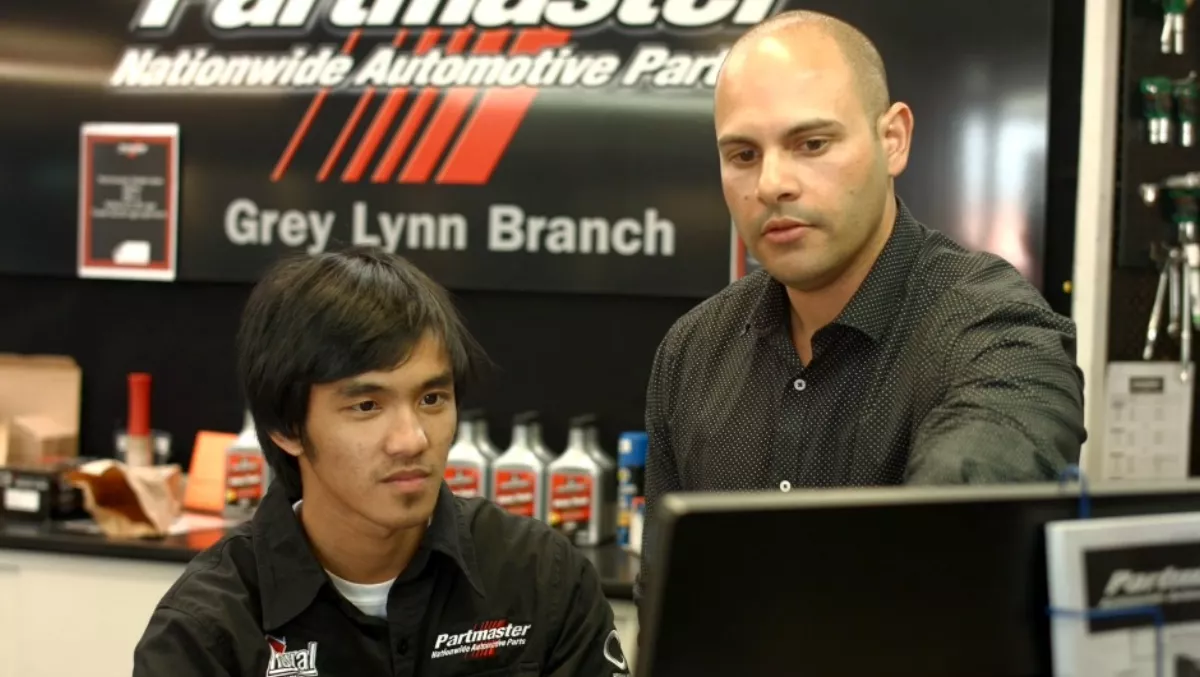 VIDEO CASE STUDY: Kiwi company transforms with innovative solutions
FYI, this story is more than a year old
In order for businesses to keep up in the digital era, they need to innovate and embrace new technologies.
The journey at Partmaster has been no different. Established in 1967, Partmaster was originally known as Covic Motors and was a small family operation run from a backyard garage. News of the personalised and professional service at Covic Motors soon spread and before long the business expanded, eventually becoming Partmaster in 1996.
To this day Partmaster remains a wholly-owned Kiwi company with 17 branches across New Zealand and 110 employees. Herein lies the problem – after growing to this size, how can they maintain the same personalised service across their network that is true to their values and very DNA?
Communication
Partmaster IT manager Simon Wilkinson says they wanted to improve the connection and collaboration between each other, their head office and customers.
"We considered a couple of business software options, but Office 365 was an obvious choice as we were already using Microsoft solutions, and knew Office 365 would be a seamless transition," says Wilkinson. "Office 365 was the best solution for Partmaster's environment, as it opened up a world of opportunity with services such as Yammer and provided additional online storage with OneDrive."
Partmaster North Shore senior sales rep, Rob Harrison was particularly impressed with the Yammer service, as it has brought various branches together, enabling the team to connect and share information, as well as creating a 'buddy system'.
"Junior sales reps are matched with a senior sales rep and via Yammer these senior reps share advice, answer questions, chat online and mentor them in the early stages of their Partmaster career in a really accessible and informal way," says Harrison. "Our work is fast paced. We don't have time to craft perfect emails, and the conversations in Yammer make it easy to quickly share information on a topic."
This is in addition to maximising sales productivity, as with Office 365 users are now able to work-on-the-go, checking their emails wherever they may be instead of having to return to their offices.
Security
The move to the cloud has made life easier for Partmaster's IT department too. Data security is now less of an issue for the business, due to the excellent security provided by Microsoft Azure.
"Now the servers are not on the premise, back-ups are automatic, and our data is safe in the cloud – I can relax knowing the system is almost taking care of itself," says Wilkinson.
Transforming old systems
While they were acceptable in their heyday, Partmaster's old systems were becoming cumbersome and restricting their potential to grow.
Partmaster CEO, John Cook says they started on the journey to find the right solution, and after looking worldwide for a cloud based Enterprise Resource Planning (ERP) solution they kept coming back to Microsoft Dynamics Navision (NAV).
"The solution will bring together our data, documents and applications from point of sale, through to finance, and stock planning – which is an important part of our business," Cook says. "For us, it is critical to get the right stock to the right locations, so enabling every employee across the country to see what stock we have, at any time, will be a huge benefit."
Looking to the future
While the transition to Office 365 has already significantly transformed and improved Partmaster as a business, Cook says he's looking forward to continuing their digital transformation with Dynamics Navision and Dynamics Customer Relationship Management (CRM).
"In just a few months we've seen so many positive changes and we're eager to implement the next step – an integrated CRM system which will completely change the way we manage our customer interactions," Cook says.
Essentially, CRM will enable Partmaster to store all their customers' information in one place and protect their data from being lost – a constant risk they have with their current system of storing everything on paper sheets. What's more, the new system will make it easy for staff members to quickly get up to speed on previous customer interactions and provide better customer service as a result.
"It's the next step to empowering our team to do and achieve more, while still maintaining the truly personalised service that was the foundation the Covics built the business on almost half a century ago," Cook concludes.
Related stories
Top stories