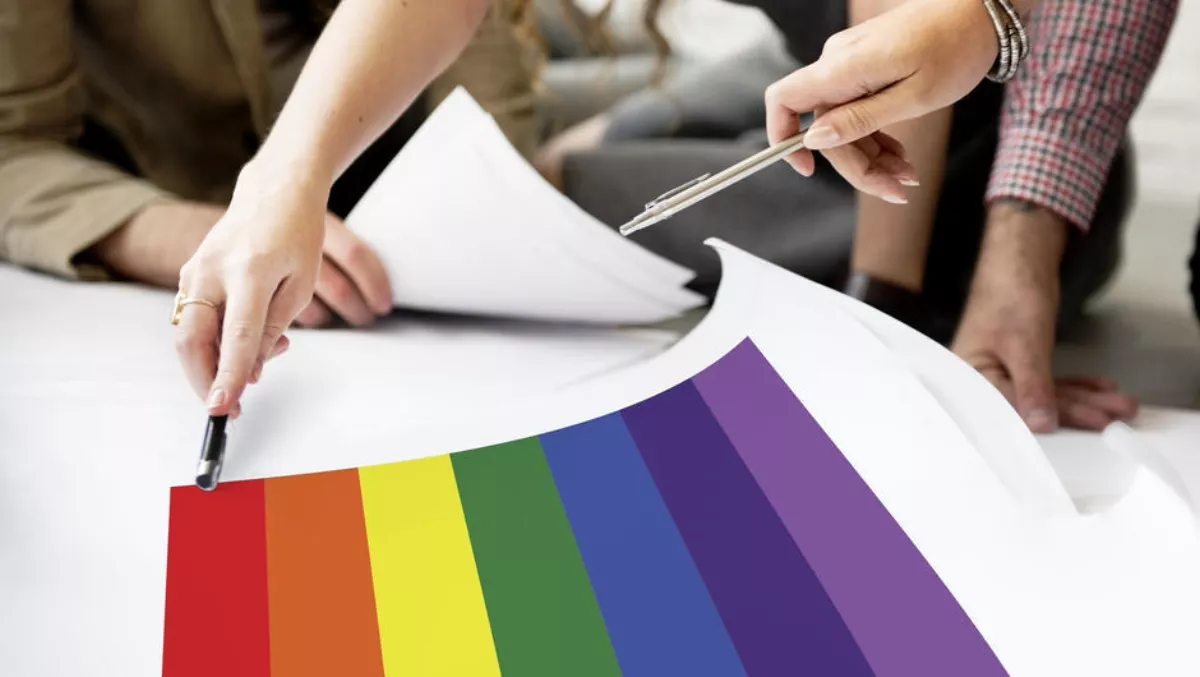 Vodafone rallies support for LGBT+ talent in the workplace
FYI, this story is more than a year old
Vodafone is on a mission to recruit and support LGBT+ talent as part of its mission to provide a safe and inclusive work environment.
The multi-country initiative to support inclusive workplaces is the result of Vodafone-commissioned research of 3000 LGBT+ youth across 15 countries, including people in New Zealand.
It found that 58% of young LGBT+ worry that they will face discrimination from managers and colleagues because of their sexual orientation or gender.
They also feel that they are unable to be open at work; with 60% worrying that colleagues will react negatively, 42% fearing their career prospects will be worse, and 33% feeling they are less likely to be promoted.
According to Antony Welton, Vodafone New Zealand HR director and executive sponsor of the Rainbow Whānau employee network, the data shows that Kiwi workplaces are still not as accepting as he would hope.
"There are always critical moments when someone makes a choice about whether they want to be open about themselves with others. If we can ensure that there is a supporting environment at those moments of truth then more people will be able to be themselves.
The research also found more than half (51%) of those surveyed said that they were 'not out at all' to their direct manager in their first job, and 37% were not out at all to their colleagues. These figures fall to 13% and 8% respectively in their current jobs, highlighting the need for more support when young people first start work.
Vodafone is launching a range of initiatives to encourage employees to be more open. These initiatives include:
- LGBT+ inclusive messaging on Vodafone job adverts and career channels
- A global 'buddying' programme for LGBT+ graduates;
- A refreshed Code of Conduct which will support LGBT+ inclusivity;
- Graduate, induction and leadership training programmes to support, retain and help attract LGBT+ employees;
- Toolkit for managers to create an LGBT+ inclusive workplace and
- An interactive learning programme for ally accreditation.
Vodafone NZ Rainbow Whānau chairperson Darren Mendonsa says businesses play an important role in fortering social change for LGBT+ people.
"While LGBT+ people may not represent the majority of the population in New Zealand, a vast majority of people would know a sibling, relative or friend that may be LGBT+, so with workplaces like ours encouraging the learning of what matters to LGBT+, everyone wins and as a business we can start to influence social change starting from within," Darren says..
Vodafone says it has a zero tolerance stance on homophobic, biphobic and transphobic discrimination. It works closely with leading diversity and inclusion NGOs on the development of materials and programmes for each of its local and international initiatives.