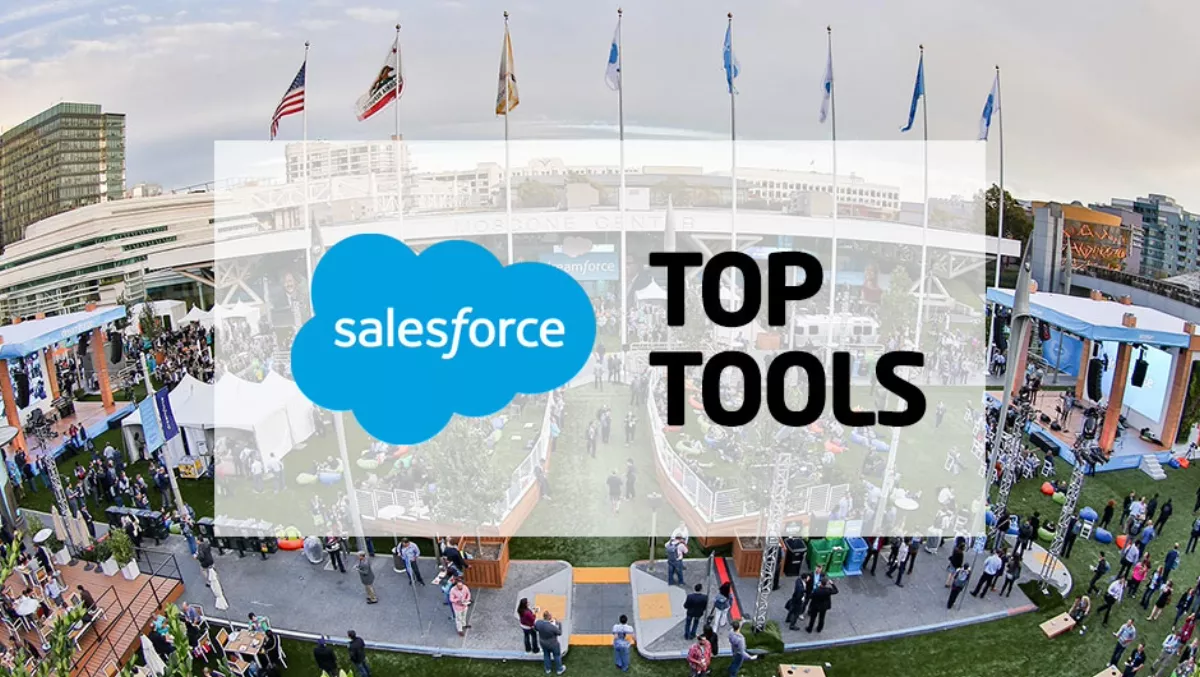 We crown the top 4 Salesforce CPQ tools from Dreamforce 2016
Tue, 15th Nov 2016
FYI, this story is more than a year old
By Sean Mitchell, Publisher
Our team attended last months Salesforce Dreamforce event in San Francisco. We visited each stand of the exhibition and collated the top tools, add-on's and Apps for Salesforce users.
Here are our picks in order of the top Salesforce CPQ and related tools. CPQ stands for Configure, Pricing and Quoting. The winners are:
#1: Salesforce CPQ (previously Steelbrick)
Built on the Salesforce platform and leveraging Lightning, Salesforce CPQ is an integral part of the revenue driving process for any B2B business. It's the end-to-end process that covers the revenue side of the sales lifecycle, from the time a sales or service rep or channel reseller configures a product or service, to pricing, quote creation and execution.
Salesforce CPQ helps sales and service reps build easy and accurate quotes, create proposals and contracts faster, and streamline billing and revenue recognition. Salesforce CPQ drives the revenue side of sales and accelerates the sales cycle. More at www.salesforce.com/steelbrick/solutions/
---
#2: Zilliant
Zilliant enables a new way of smart selling that helps businesses overcome decision complexity and drive profitable growth. The pricing and selling applications apply data science to a company's commercial, transactional data to deliver real-time prescriptive guidance to help sellers and leaders maximise the value of every customer relationship. The guidance highlights retention and cross-sell/upsell opportunities and provides market-aligned prices for each selling circumstance.
SalesMax Connect, SalesMax OnDemand and Price Connect are Lightning-ready and supported in Salesforce One. MarginMax publishes optimised pricing guidance directly into many systems of record. All products work on the Classic user experience. More at www.zilliant.com.
---
#3: ENCORE
Encore revolutionises subscription-based organisations, large and small, by transforming customer relationships from a collection of unrelated sales transactions into unified and ongoing customer partnerships.
Renewal intelligence, visualisation, and automation allow you to quickly, accurately, and comprehensively understand your customers. With Encore you price, quote, invoice, bill, renew, and process recurring payments 100% from the security of Salesforce's force.com platform. In addition, innovative eCommerce capability enables new online communication channels, fosters deep collaboration, and empowers customers to self-serve.
Encore delivers comprehensive renewal and subscription best practices for your organisation to engage with your customers in a whole new way. Learn more at: http://www.kineticgrowth.com/encore-salesforce-renewals-subscriptions-billing/
---
PandaDoc is an all-in-one document automation platform that integrates with Salesforce, Google Apps and Docs, Microsoft Dynamics CRM, HubSpot and more. The PandaDoc solution brings document creation, CRM merge, analytics, configure price quote (CPQ), and eSignatures together in one seamless offering, and helps organisations close more deals with better quotes, proposals, and contract management processes.
In addition, PandaDoc's recently introduced Add-on Store gives customers the power to personalise their experience by picking and choosing the document add-ons they want to use, allowing for a more seamless integration with existing CRM, payment processing and industry-specific systems. More at www.pandadoc.com.