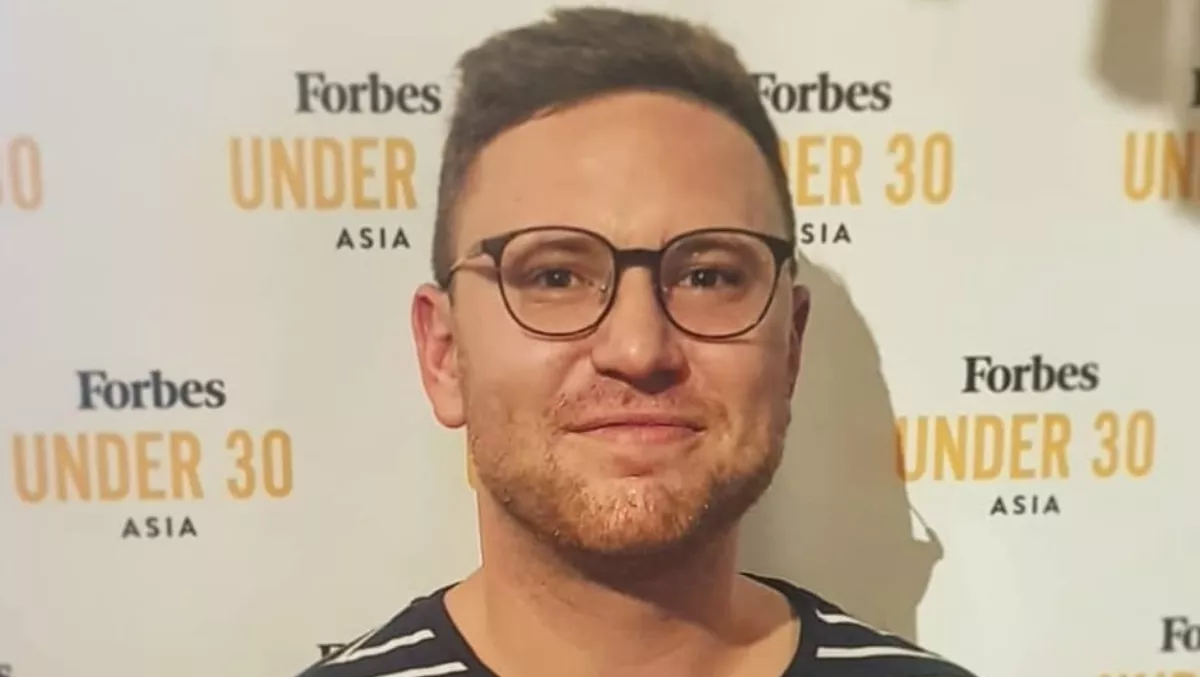 Wellington adtech firm Postr goes global
Thu, 20th Sep 2018
FYI, this story is more than a year old
A Wellington adtech startup has managed to snag contracts with three international telecommunications firms – and it's all down to an innovative take on how consumers unlock their phones.
Over the past four years Postr has managed to score partnerships with the telcos, expand its team to 25 staff, and quadruple its monthly revenue over the last six months.
Postr is the brainchild of former advertising creative Milan Reinartz, who also made the Forbes 30 Under 30 Asia list. He founded Postr after being frustrated by intrusive mobile ads that in his words, were poorly designed.
Postr was born after Reinartz spotted a US company called Locket that showed ads on mobile phone lock screens. He saw the potential to apply in a similar way, but with a twist.
Postr designed a mobile app that places ads on lockscreens, and rewards consenting users with mobile data as a reward. So far it has been downloaded more than two million times and served almost 500 million ads this year. It has also helped to reward consumers with more than 500 terabytes of mobile connectivity.
The company has not only been working with New Zealand telcos, but it has also scored contracts with Indonesia telco Telkomsel, Telefonica (O2) in Germany, and Altice in Portugal.
The company is also about to launch apps in the US and Canada, and it is also working on launching more apps with network operators in Singapore, Chile, South Africa, Algeria and Jordan.
"Getting an enterprise deal done is one thing; turning it into a massive success is another. We are starting to figure out a playbook that really works – how to structure the organization across markets and business units and how to best work with local partners in dispersed and culturally differentiated markets. We have also simplified and streamlined our tech to make use of the economies of scale across multiple fast growing apps," comments Reinartz.
But despite its overseas successes, the company is intent on staying close to its New Zealand roots. Postr has been working closely with Skinny Mobile on an app called SkinnyCollect.
"Even though Postr is expanding globally, New Zealand offers a great environment for start-ups and we intend to keep our holding structure, headquarters and our core team in research and development based here. The government support around R-D tax credits as well as R-D grants totalling NZ$357,000 from Callaghan Innovation has been very helpful for us," comments Reinartz.
The company has also gained the backing of investors including the New Zealand Venture Investment Fund, K1W1, Angel HQ, ICE Angels, angel investor James Sweetbaum and others, as well as international firms.
Reinart says Postr continues to look for strategic partners and investors that can help build global domain leadership.
"It's always been important for us to find the right investors and to build a board that has an understanding of the telecommunications and advertising industries – people who are in a position to provide the right governance to help our executive team achieve our goals in 2018 and beyond," he concludes.