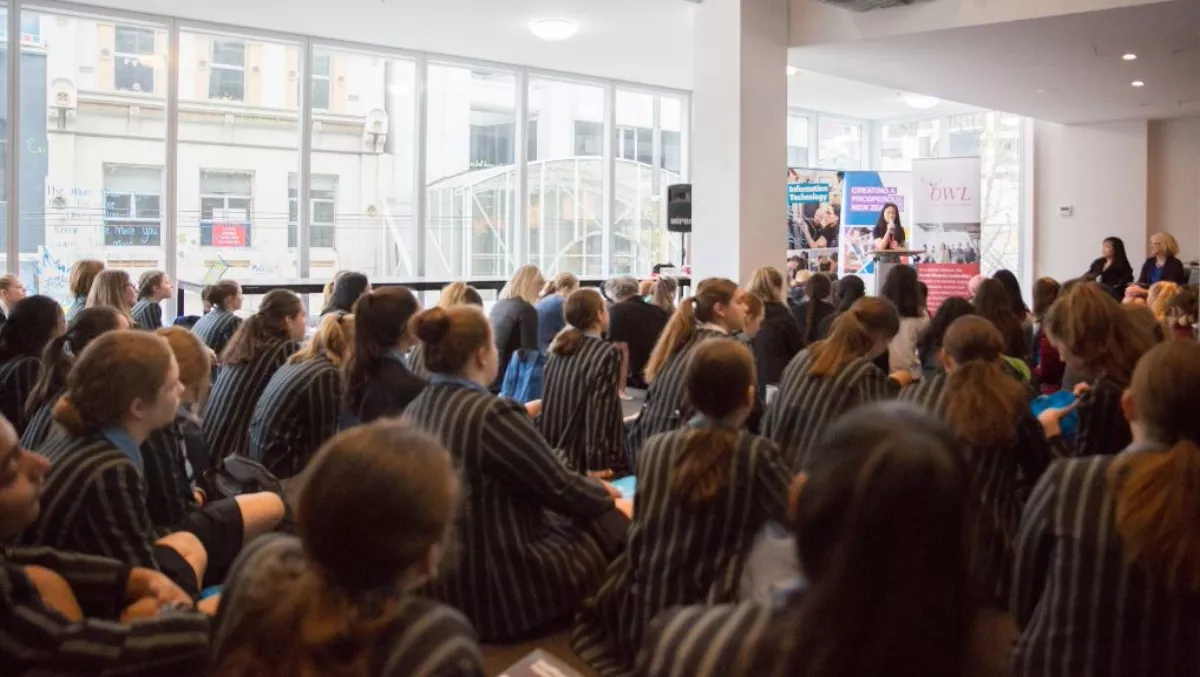 Wellington businesses promote ICT opportunities to the region's teenage girls
Mon, 14th May 2018
FYI, this story is more than a year old
Next Monday, 35 Wellington companies will host 150 secondary school girls for a day, gaining first-hand experience of ICT in its various applications.
ShadowTech is an NZTech initiative, supported by the Wellington Institute of Technology and Whitireia Community Polytechnic, which is designed to encourage girls to think about study options and a career in ICT, and to explore the incredible opportunities and different contexts and applications of ICT in the workplace. ShadowTech's executive director Edwina Mistry says, "It's fantastic to see Wellington companies supporting this great event which will see 150 secondary school girls have the opportunity to experience the real world of ICT for a day.
"One of the key goals of ShadowTech is to encourage and inspire girls to pursue study and careers in IT, by letting them experience the various careers in technology." "Technology is part of every industry, and most careers involve some type of technology. We are certain that opportunities like this make a difference in addressing the current gender imbalance in ICT," says Edwina Mistry. Transpower chief executive Alison Andrew says the organisation will be mentoring 15 girls for this year's ShadowTech day.
"We're for New Zealand, so we're really pleased to continue our support of ShadowTech. Last year we were delighted by how the students engaged with our people, gaining insights into where their studies could take them," says Andrew.
"This year we have reached out to a higher number of schools, so we can broaden our reach and inspire even more young women to consider careers in technology." The ShadowTech Programme The ShadowTech day starts at Te Auaha New Zealand Institute of Creativity, with a focus on digital design and creative technologies. Secondary school girls will gather at Te Auaha to hear from guest speakers, including Minister of Broadcasting, Communications and Digital Media Clare Curran; WelTec and Whitireia IT head Mary Proctor; game designer and academic Dr Hazel Bradshaw; and TechWomen chair Eva Sherwood.
The girls will then be hosted in the workplace environment for the rest of the day, by 130 leaders in ICT from 35 companies and organisations (see list below), where they will experience ICT in action for a day. Some of the array of ShadowTech activities that girls will be experiencing include robotics technology, programming, software development, project management, web development, national grid technology, business analytics, data analytics, network engineering. The day concludes at Te Auaha New Zealand Institute of Creativity, where the girls will hear about study options in IT and creative technologies and can meet academics teaching creativity and IT.