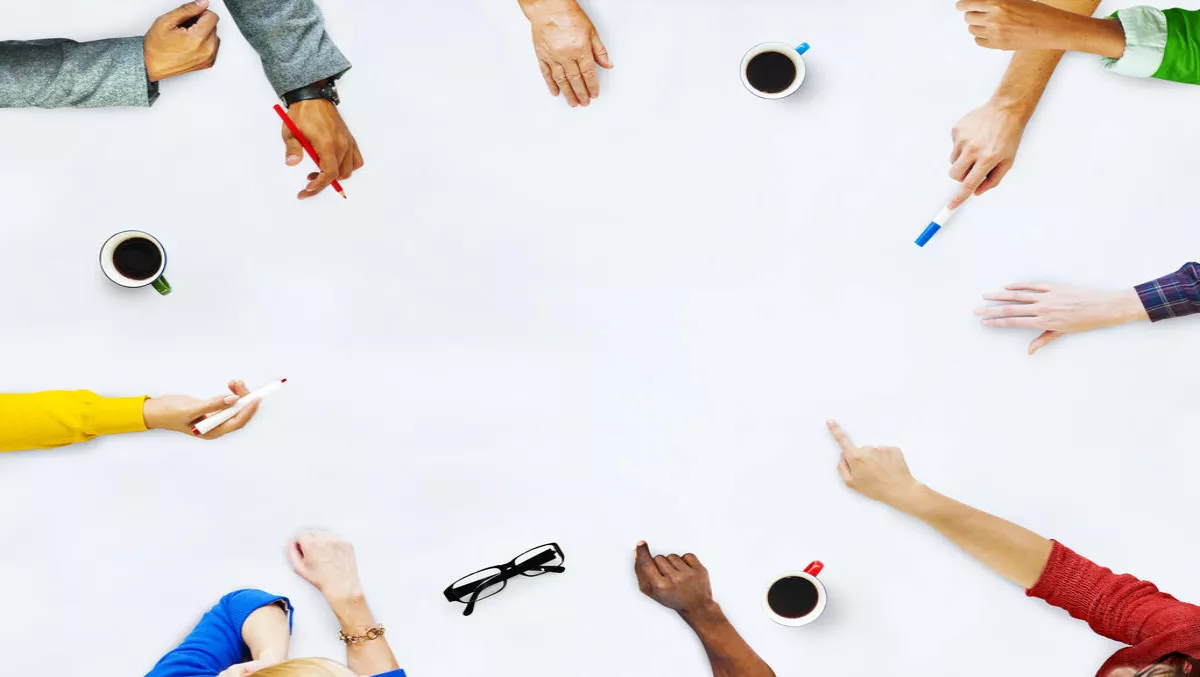 What is the state of the modern meeting?
FYI, this story is more than a year old
Love them or hate them, meetings are here to stay. As a communication tool, meetings provide team insights, real-time bonding and constructive conversation. But sometimes, meetings can become unproductive.
Because 37% of employee time is spent in meetings nowadays, it's worth considering how we meet in order to inform our growing management styles and business strategies.
When considering your business strategy, you should recognise both the hard and soft costs of meetings, whether digital or physical. Balancing the benefits of each will result in an integrated approach to new technology and traditional business practices.
As technology has advanced, so has the pace of the modern workplace. In an organisation where every minute counts, using services like audio or video conferencing reduces your employees' need for time management.
With audio-conferencing, employees and stakeholders alike can simply join the conversation, offer input and resume their workday, without ever leaving their office. With video-conferencing, you no longer need to gather your remote employees; screens enable you to converse personally with multiple employees across time zones.
In addition to unifying your teams, these resources may also replace business travel, which eliminates unnecessary expenses.
Of course, face-to-face-meetings still offer a human element, something unavailable through virtual interfaces. When interacting with a new client, meeting in person can build rapport and establish a foundation for an enduring professional relationship.
And despite negative press about meetings, 92% of meeting attendees value meetings as providing an opportunity to contribute, suggesting that successful meetings may be a contributing factor to employee job-satisfaction. And greater employee satisfaction means reduced turnover.
According to Verizon's survey, over 90% of meeting-goers admitted to daydreaming, missing entire meetings, or parts of meetings, while 70% said they have brought other work to meetings. It's obvious the meeting as we know it needs a change. Imagine the new productivity we could unearth if we redefined the concept of the meeting as a whole.
Situated within new technology, employment trends and economic shifts, meetings today are ever-evolving. A recent study by BlueJeans found that 25% of meetings have at least one mobile video participant on the call.
This increase in mobile video could be attributed to the rise of part-time or freelance workers. In the past few years, these contract workers comprised an estimated 40.4% of the modern workforce.
The key takeaway? That for businesses and their employees to enjoy future success, meetings today must be integrated with both digital and physical technology.
But what would this look like? Where is the ideal meeting place, whether physical or digital? The answer is not always the same for every business, but some innovations have been crafted for increasing productivity across organisations.
Digital technologies are popularising simple, one-touch connections, which will bring projection and audio together. Surveys and telemetry for measuring success and connection time have already demonstrated improvement in connection from an average of three minutes to under one minute.
Advancements in physical technology will provide A.V. service based on device type, whether calls are wired or wireless, inside or outside corporate networks. Ideally, these improvements will provide a high-quality meeting experience for remote attendees and in-house employees alike.
Some organisations have adopted new methods, such as digital whiteboarding, to ensure that these advancements deliver. Innovative team collaboration solutions like multi-touch displays, responsive pen and inking experiences, and built-in video conferencing will enhance the state of the modern meeting.
As it stands today, 28 percent of managers believe meetings to be a waste of time. But, when used effectively, meetings provide more than just a framework for honing your business strategy; they create opportunities for connection, innovation and synergy between your team.
No matter the role in your organisation - whether employee, executive or freelance - all can benefit from a holistic approach to a high-quality meeting experience.
Article by the Microsoft Office team
Related stories
Top stories