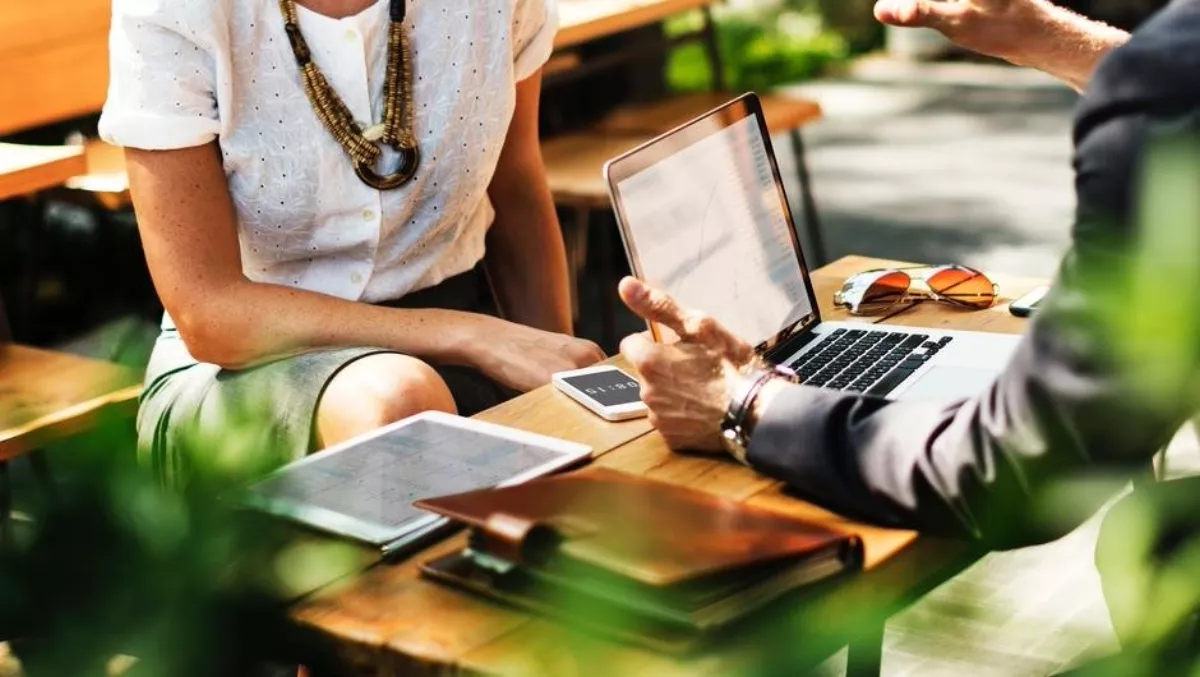 Why mobile web could be a secret weapon for strategy
Wed, 14th Nov 2018
FYI, this story is more than a year old
Today's world is not only increasingly digital, but primarily mobile. Mobile traffic worldwide passed desktop traffic nearly two years ago and the gap between them continues to grow. Moreover, mobile platforms have become far and away the method of choice for internet access when it comes to emerging markets. Younger generations are not just mobile-first, they're mobile only, making a mobile digital strategy crucial.
This shouldn't come as a surprise, and yet there is still a significant gap between recognising the importance of mobile for today's consumers and investing against that opportunity in a way that truly benefits your clients and customers. On mobile, a poor user experience is exacerbated and design flaws are magnified. With three billion smartphone users in the world, the consequences of lagging behind in mobile can be catastrophic. Nonetheless, in WP Engine's recent Mobile Web study of IT leaders, less than a third said their customers would rate their own businesses' digital experience as superior. The main blocker to successful mobile strategies seems to be investment. Despite growing mobile traffic, businesses are still not investing sufficiently in their mobile web and app strategies alongside existing online and digital presences.
Newer mobile solutions, such as AMP (Accelerated Mobile Pages) and PWA (Progressive Web Apps) have the potential to not only improve an enterprise's digital experience but improve the economics around mobile solution investment. The need for speed According to a 2009 Akamai eCommerce study, two seconds is the threshold of acceptability for an eCommerce site to load. Any longer and consumers will drop off the site and go elsewhere. Failing to achieve excellence can be costly: each one-second delay in page load speeds can result in a seven percent conversion loss, with an 11 percent drop in page views, not to mention the cost in customer dissatisfaction. If you think this seems like a high bar to meet, you're not alone. 82 percent of IT leaders said their enterprises have an average load time on mobile devices of more than two seconds. In fact, nearly a third of businesses admitted to an average load time of five seconds or longer. This could mean millions off their bottom line. In this race for loading speed, solutions like AMP and PWA are invaluable, as they are built for the purpose of instant and superior mobile experiences. The end of the App Store? A global study of smartphone users, from The Center of Generational Kinetics and WP Engine, found that a large majority of them still have a clear preference for using company websites over mobile apps when making purchases online.
Improving the user experience on mobile web is key to unlocking a business's mobile growth, particularly for those in eCommerce. Where native apps have the advantage of being written for the specific device they're on and so can take advantage of certain phone features more effectively, there's a consensus among IT leaders that the convenience and speed of AMP and PWA will lead to their widespread adoption within the next year. 70 percent went as far as saying that the use of PWA could mean an end to the App Store. More bang for your buck Back to that blocker. Finding a way to fund different technology solutions will always come down to budget and return on investment, and it seems that while many acknowledge the importance of mobile, few seem to have solved how best to finance their mobile strategies. This is where solutions like AMP and PWA stand to significantly shake up the mobile landscape. Alongside the speed imperative for businesses in a mobile environment, respondents to the Mobile Web survey reported that development and maintenance costs for AMP and PWA solutions came in at less than half of those for iOS and Android apps over a two year period. Given the importance of mobile to today's consumer, it's incredible how many brands still prioritise investment for desktop traffic first and mobile web traffic second. This has to change, and investment in mobile strategies must become central to both marketing and business budgets, particularly for any eCommerce offering.
Perhaps, with the introduction of new solutions like AMP and PWA, which deliver an improved mobile experience at less than half the cost of native apps, this paradigm will start to change a lot faster. The results are clear and your customers have spoken: mobile web solutions are the future of the digital experience.