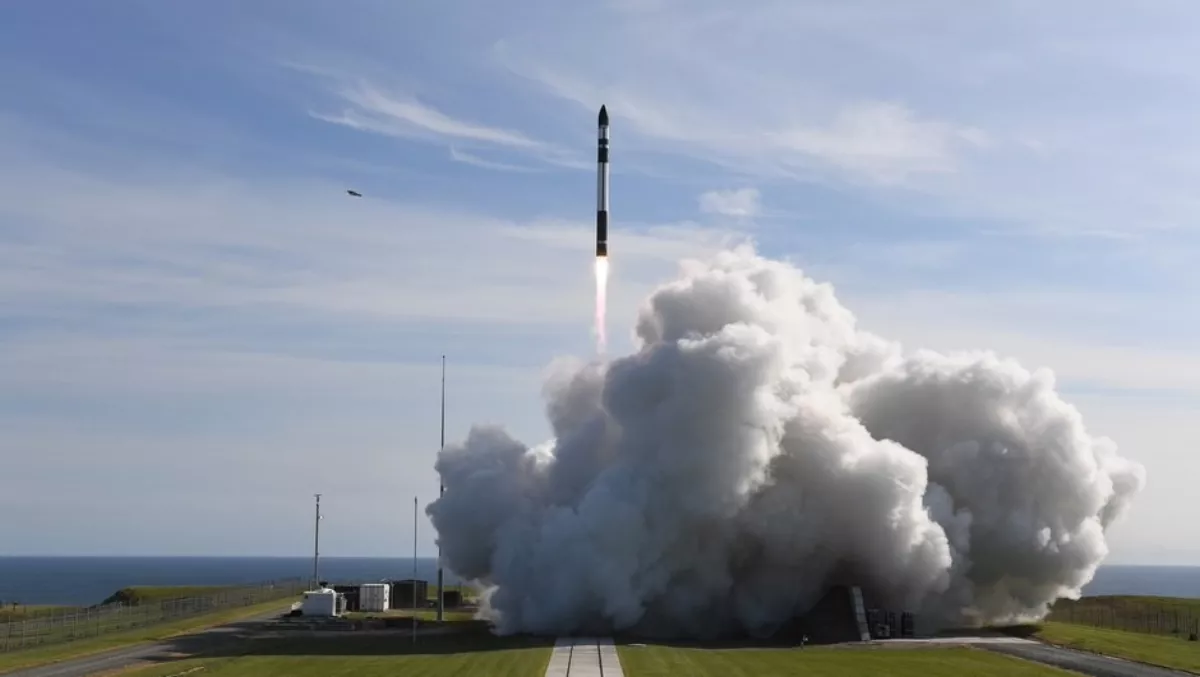 With a mighty roar, Rocket Lab blasts off to space
FYI, this story is more than a year old
Success! It definitely was business time for Rocket Lab yesterday as its Electron launch vehicle blasted off from the Māhia Peninsula yesterday (November 11).
On board the launch vehicle were a number of different satellites, all of which belonged to Rocket Lab's customers.
In Rocket Lab's words: "After first reaching orbit on Electron's second stage, the Curie kick stage successfully separated and circularized its orbit before deploying six satellites for customers Spire Global, Tyvak Nano-Satellite Systems, Fleet Space Technologies and the Irvine CubeSat Stem Program."
"Curie also carried NABEO, a drag sail technology demonstrator, designed and built by High Performance Space Structure Systems GmbH, to passively de-orbit inactive small satellites and reduce space junk.
One of Rocket Lab's customers, Australian startup Fleet Space Technologies, launched two Proxima satellites that will provide IoT device connectivity for the Earth's most remote locations.
"We decided to build and launch two more satellites over the past few months and Rocket Lab has moved at the speed of light to incorporate them in this mission, assist us with licensing and complete integration in record time," commented Fleet Space Technologies chief executive Flavia Tata Nardini recently.
"We will be in space less than few months after making the decision to join the mission. This rapid turnaround time is what the space industry really needs now," says Nardini.
"To see our first commercial CubeSats launched is an incredibly important milestone for us as a business, and it sets us on the path to achieving our goal of connecting Australia, and the world, in ways like never before." Read more about Fleet Space Technologies' story here.
If you missed the launch, you won't have to wait long to see another one. Rocket Lab's chief Peter Beck says the company isn't resting on its laurels.
"We have a burgeoning customer manifest, so we're moving onto the next mission within a few weeks – the incredibly exciting ELaNa 19 mission for NASA in December.
He adds that successful mission on November 11 marks a new era in access to space – and it could quickly become just another part of life.
"The world is waking up to the new normal. With the Electron launch vehicle, rapid and reliable access to space is now a reality for small satellites," he explains.
"We're thrilled to be leading the small satellite launch industry by reaching orbit a second time and deploying more payloads. The team carried out a flawless flight with incredibly precise orbital insertion," Beck concludes.