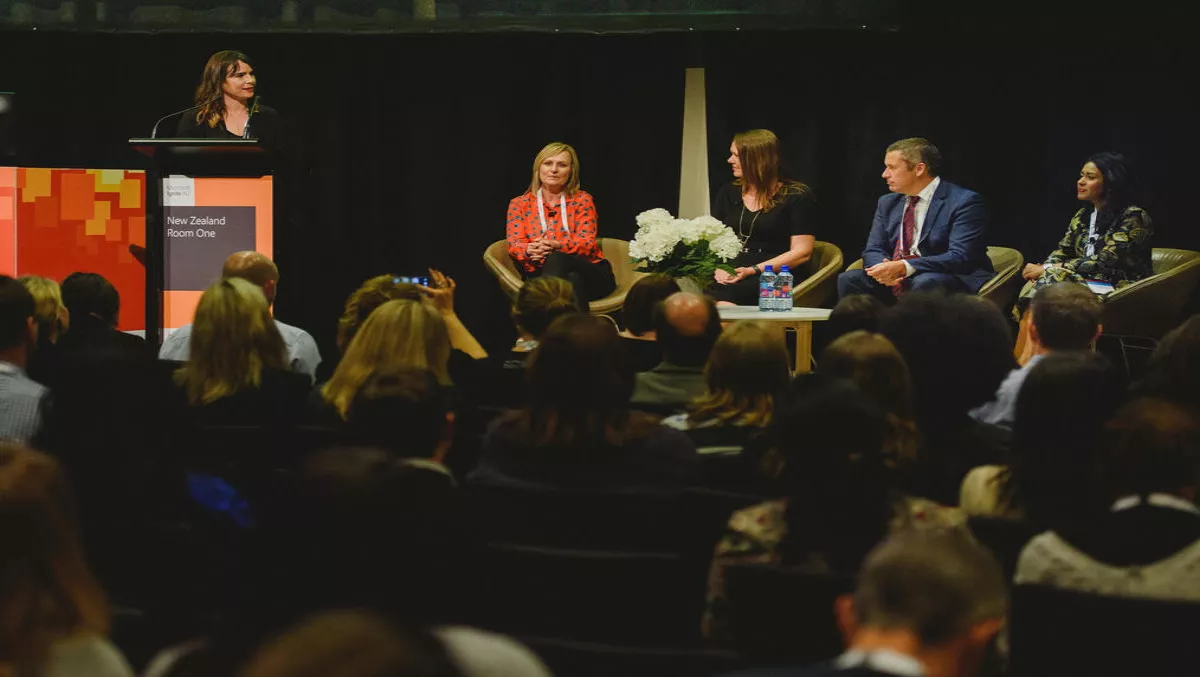 Women in technology: No longer stifled by sales roles
FYI, this story is more than a year old
Sitting today in a hall surrounded by geeks, it was the first session where the women outnumbered the men. But after all, this was the Women in Tech lunch session sponsored by Datacom.
The rise of women in the technology industry seems in opposition to the education and resources we put into empowering girls and women to be a part of the bright future that technology brings. Microsoft along with Datacom and Westpac put on a thoughtful discussion panel that showed diversity is at the forefront of our organisations in New Zealand.
The rise of women leaders is thankfully increasing, with enlightened organisations providing substantial layers of support to its people, ensuring our thought leaders of today and tomorrow are not just ticking boxes and are instead sponsoring others to aspire and become better leaders through an increased understanding of diversity and its benefits.
Microsoft has doubled down, ensuring that the face of Ignite NZ features empowered women that are likely to be the future leaders in their organisation or others. With insightful content and stories that connected, the speakers definitely convinced some die hard guys that they didn't just hold their own, they could lead them on a journey.
We've all seen the rather distasteful and arcane belief that putting a couple of women in lycra is going to sell product. At Microsoft Ignite NZ, you're likely to be outgeeked by the women, smart, sassy and driven to create change.
I was invited to the lunch session to hear how respecting diversity and people's lives outside of the office is key to driving positive change in an organisation, as Damian Sharkey from Westpac mentioned, overcoming the unconscious bias that still exists in organisations.
The CEO of ICE Professionals, Nuwanthie Samarakone shared her stories about reaching up and out within organisations, and recommended seeking sponsors of the opposite gender to establish an alternate view of people within the organisation. Words that saw a lot of people in the room nodding their head.
Sonia Cuff and Kaye Harding shared their Microsoft journeys, providing insight into how the organisation won't accept the status quo to ensure parity for women in its organisation. How assumptions still reign that women are at tech conferences just to sell product.
Creating change in our organisations is not going to happen overnight, it needs leaders that understand the future is coming, and that keeping the vision of a truly gender equal organisation is a must have to ensure that the road map is one of change and acceptance.
Well done Microsoft, you changed a few minds and opened a lot of eyes.
Related stories
Top stories