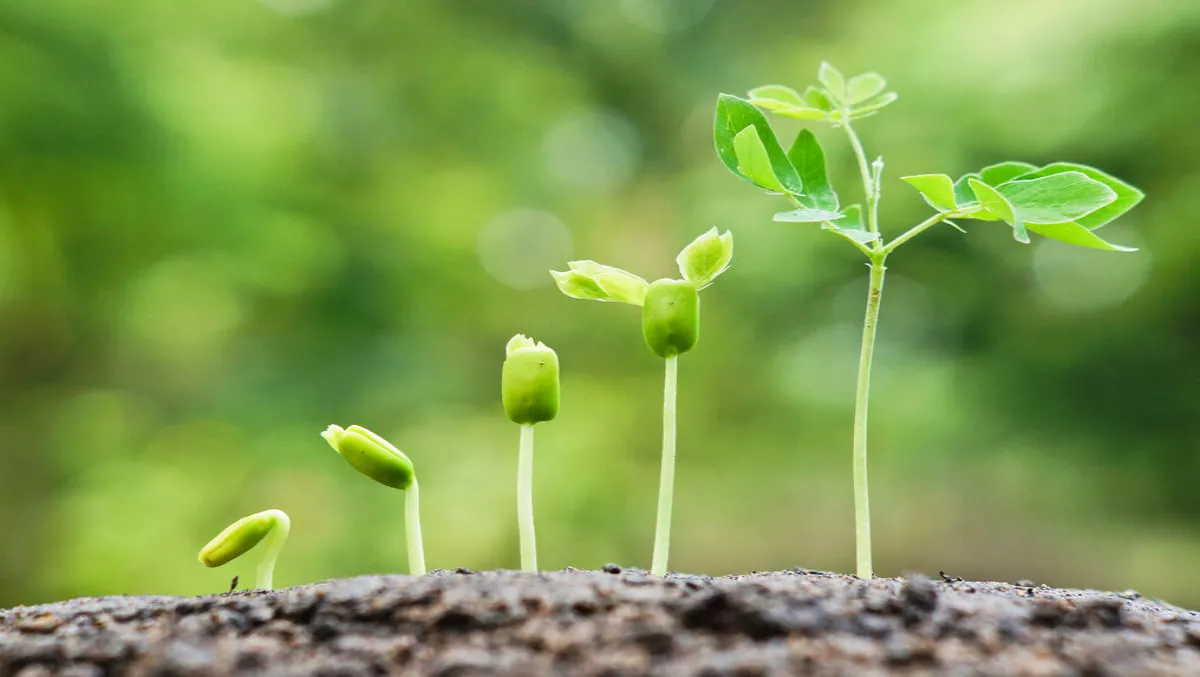 Xero: Helping Kiwi small businesses thrive since ages ago
FYI, this story is more than a year old
It's been 10 years since Xero launched in New Zealand, and while the company has grown to include more than 700,000 users in more than 180 countries across the globe, the company's vision has remained unchanged: helping small businesses thrive.
That's the word according to Xero's managing director for New Zealand, Anna Curzon, speaking to Techday at the Xerocon South 2016 event in Brisbane.
And how are they doing it?
Curzon says Xero has always had a vision of making accounting data consumable, in real time, to allow small business owners make better decisions.
"When I talk to our early partners, they talked about this real problem that existed, a key frustration for accountants and small businesses. The problem was, 'why can't we have data in real time to pivot our business on and grow?'.
"This was really the birth of Xero," she says.
Curzon says cloud really was a game changer.
"Cloud is making accounting and bookkeeping so much more accessible, which is excellent news for the industry," she says.
"We've got a once in a life time opportunity to change the way economies work and raise the tide of small business growth. The more we can take away things that don't actually add any value to small businesses and our partners, and add back value to make better decisions, the closer we're going to get to realising that dream," Curzon explains.
"We've been talking to our partner community for so long and listening to what they want. There's a massive opportunity out there to really redefine the future and jump that next curve of innovation.
"You can only do that together, with your wider community. We're building these amazing experiences together and we couldn't do it without our wonderful partners," she says.
"It's never been a better time to be part of this industry, because of the fantastic change that cloud accounting is enabling."
Held over three days, Xerocon South 2016 has been a huge success with more than 2300 people in attendance.
Curzon says the event should give Xero partners huge confidence in how far ahead they are in terms of being a 'vanguard of change'.
"They've gone through this journey, these early cloud adopters, and now they are at the stage when they can say, 'we've really optimised through Xero so much of our business, we can now reimagine what our business can look like in the future'.
"Being in the New Zealand market, a lot of the partners that are here at Xerocon were with us from the early days, they helped us to build out our vision, they've supported us, and we're enormously grateful for that," she says.
"The really cool thing is when they realise how far ahead of the game they are in their journey, because change is tricky," Curzon adds.
Curzon says events like Xerocon South allow her to see just how far Xero's community has come.
"I love talking to people, I love being inspired by our partners and our add-ons, and seeing people connect," she says.
"Each one of these moments is absolute gold. And every chance I get to have a chat to one of our partners and collaborate, it really does mean we are harnessing the collective genius of our community."
Curzon says one one of Xero's key messages is, 'we are better together'.
"And so I think there's going to be this bubble of IP that we walk away with, and that's what is really cool. And that can only be good for small businesses."
The event saw Xero unveil its expanded global Partner Program and its open practice platform, Xero HQ.
Curzon says the new program and Xero HQ was built in response to feedback from its network of accounting and bookkeeping partners.
The program is designed to activate the success rate of partners and of small business owners by connecting them to advice and services.
"Locally in New Zealand, we've found the three things that drive performance in small businesses and make them stand out," Curzon says.
"Number one, they have a partner or an advisor that they work really close with. That's the number one driver of their success. Number two, they have a plan and the third thing is they are really heavy users of technology," she explains.
"We've got this virtuous cycle of advisors and small businesses and banks working together, at the centre of that is the cloud to make a single flow of data that we've never seen before."
Curzon says Xero always knew it was important for every small business to be connected to an advisor, and now they can prove that notion with recent research.
"Here in Australasia, 9 out of 10 of our small business customers are connected to an advisor; they've got a massive chance of succeeding, surviving, and more than that, thriving.
"Xero customers are disproportionately more likely to get through those tricky years, it's fantastic," she adds.
Curzon says as Xero has grown, the company's vision hasn't waivered.
"Rod [Drury] created these values that have been true for the last 10 years. We're open, we're transparent.
"We have a real culture of challenge – ask why, challenge the past to redefine the future. And deliver. Get on and get stuff done," she says.
"I think with this culture we've been able to continue as we grow bigger, keep all those nodes together and keep them firing. Keep that culture and those values strong, and we've developed the right people and the right systems and the right processes to allow us to do that, which has meant we haven't lost our way as we've grown over the years because its always been the core of who we are, the DNA of who we are," Curzon says.
"Rod solved a ubiquitous problem that exists globally. We really are at the end of the beginning – the best is yet to come," she says.
"We had a really clear purpose. We're about helping small businesses thrive. That's always been our North Star."
Related stories
Top stories