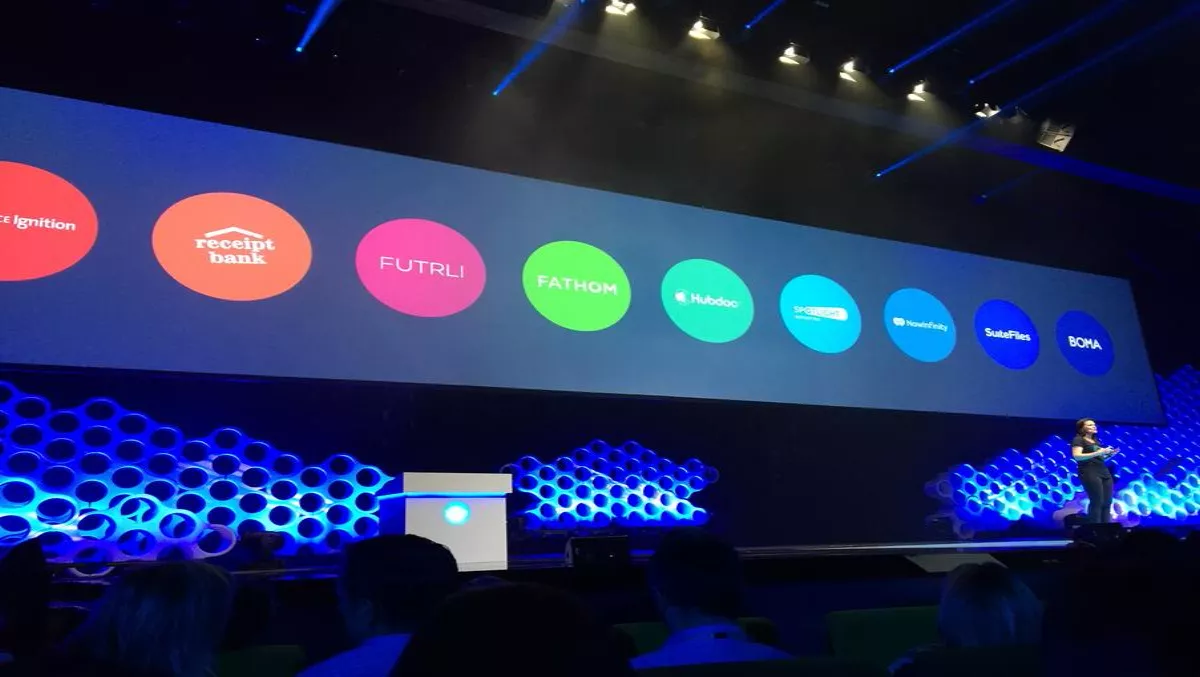 Xero HQ partners with apps to deliver digital accounting suite
Wed, 13th Sep 2017
FYI, this story is more than a year old
Xero has announced its next iteration of Xero HQ, launching a curated set of third-party apps for accounting and bookkeeping practices.
With a select number of app partners, Xero HQ will offer accountants and bookkeepers the tools to build a growing digital practice.
Xero today kicked off Xerocon, its annual Asia-Pacific region conference in Melbourne attended by 3,000 accountants, bookkeepers and ecosystem partners, representing 19 countries.
Xero benchmarking surveys of 2,000 accountants and bookkeepers worldwide have found a substantial lift in efficiencies from automation which the Xero platform delivers to accounting and bookkeeping partners as they add more clients to Xero.
In Australia, a single employee of an accounting or bookkeeping practice can service up to 74 clients on Xero, whereas traditional accounting solutions not in the cloud may only be able to service 21.
The survey has also suggested the revenue opportunity for practices is even more exciting. While more traditional practices continue to provide compliance support, accountants and bookkeepers on Xero are reaching more clients and unlocking additional services.
Adding incremental revenue to a practice, these services include payroll and compensation, financing and cash management, and IT and apps.
On stage at Xerocon Melbourne, Anna Curzon, Xero chief partner officer says, "It is the golden age of accounting. Automation is shaping the future of accountancy. It is creating opportunities for the growth of accounting and bookkeeping practices and it's increasing room for accountants and bookkeepers to be the advisors small business need to succeed. We know that by helping accountants and bookkeepers fully embrace technology with a digital switchover of their practices it will grow their own business.
"As accountants and bookkeepers move to the cloud, we're seeing that by the time they reach 100 clients or more they are growing revenue 80% faster and creating 70% more jobs relative to non-Xero partners.
"These practices are adding more capacity and resources in additional services and those practices providing IT and app advice are growing 60% faster. The efficiency gains these practices are gaining bring them closer to their customers as a true advisor," Curzon says.
Xero HQ and the nine integrated apps launched today will give practices a helping hand to build a sustainable practice in a digital business environment to drive efficiency within their own practice, build closer relationships with clients and build the services to provide targeted expertise and advice.
"Feedback has told us that accounting and bookkeeping partners want to know which technology they should be working with to create their ultimate practice experience. That's why we have curated a thoughtful group of third-party applications integrated into Xero HQ, which provide solutions to help our partners take advantage of technology to automate the mundane tasks and focus on providing superior service to their clients," Curzon adds.
"Historically practice management solutions have been monolithic providing a defined suite of tools within one application. Xero HQ instead encourages accounting and bookkeeping practices to access a suite of tools to help them build a successful digital practice.
Designed to connect more than 100,000 Xero advisors globally to cloud tools tailored to their practice, Xero HQ revolutionises the way accountants and bookkeepers work by providing real-time visibility and insights across all clients, with timely alerts about a client's most urgent needs.
Xero HQ connects directly into other Xero tools and third-party practice apps.
The first nine app partners launched today on Xero HQ include:
● Boma for self-drive marketing
● Fathom to efficiently create forecasting reports
● FUTRLI, to provide future insights for a business
● Hubdoc for automated financial documents
● NowInfinity to make corporate and trust compliance woes a thing of the past
● Practice Ignition to assist with client onboarding
● Receipt Bank for more efficient bookkeeping
● SuiteFiles to bring all client data and files into one place
● Spotlight Reporting, to enable accountants and bookkeepers to see how clients are performing in a single view