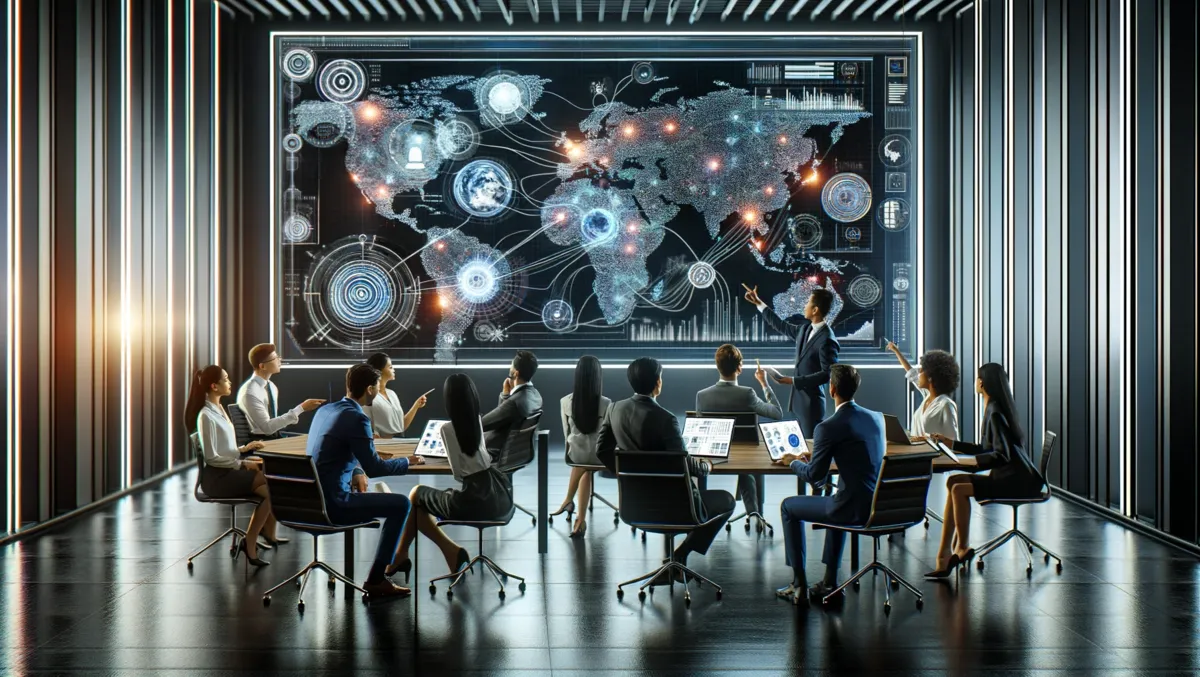 Yahoo and Twilio Segment partner to transform ad reach
Yahoo Advertising has recently announced a significant partnership with Twilio Segment Customer Data Platform (CDP), which promises to revolutionize the advertising landscape by improving reach and relevance without relying on third-party cookies. This collaboration integrates Yahoo ConnectID and Twilio Segment to help advertisers navigate a world where cookies are becoming increasingly obsolete, allowing them to leverage their first-party data effectively.
Twilio Segment is a renowned customer data platform utilized by over 25,000 businesses worldwide, holding the top market share for four consecutive years. Its core function revolves around delivering targeted advertisements to privacy-conscious consumers. This is achieved through the synchronization of hashed, cookieless data and real-time customer profiles, enabling advertisers to expand their reach and increase the relevance of their ad campaigns.
Yahoo Identity Solutions plays a pivotal role in this integration, encompassing Yahoo ConnectID and Next-Gen Solutions. Yahoo ConnectID provides access to a vast user base of 58 million logged-in users in the Asia-Pacific region, all based on Yahoo's consent-based, first-party, and partner data. On a global scale, it spans 28,000 publisher domains and 1,400 advertisers. The Next-Gen Solutions employ artificial intelligence to enhance ad reach and relevance in non-addressable environments, creating a holistic approach to digital identity.
This partnership empowers advertisers to maintain control and maximize return on investment in an identity-constrained digital world, ensuring a personalized consumer experience even as traditional identity mechanisms become obsolete. Dan Richardson, Director and Head of Data at Yahoo APAC, emphasized the significance of data collaboration, stating that it is essential for brands to extract maximum value from their first-party data. He believes this integration will lead to superior advertising experiences for customers, providing advertisers with the coveted trifecta of increased relevance, reach, and measurement.
Liz Adeniji, Regional Vice President of Asia-Pacific and Japan at Twilio Segment, referred to a Twilio study indicating that 7 out of 10 businesses in Asia-Pacific have shifted towards using first-party data due to concerns about third-party data safeguards, consent management, and regulatory compliance. Adeniji anticipates that the integration with Yahoo will make it easier for these businesses to leverage their valuable first-party data in real-time, tailored to their intended audience. This will allow them to harness the potential of first-party data across various screens, delivering more personalized and engaging advertising campaigns.
This partnership marks a pioneering approach to identity solutions in the advertising industry. It opens new possibilities for advertisers to respect user privacy and adhere to compliance requirements while effectively reaching their target audiences. The integration of Yahoo ConnectID and Twilio Segment promises to revolutionize advertising strategies in a world where traditional identity mechanisms are on the wane, paving the way for more sophisticated and privacy-conscious approaches to digital marketing.