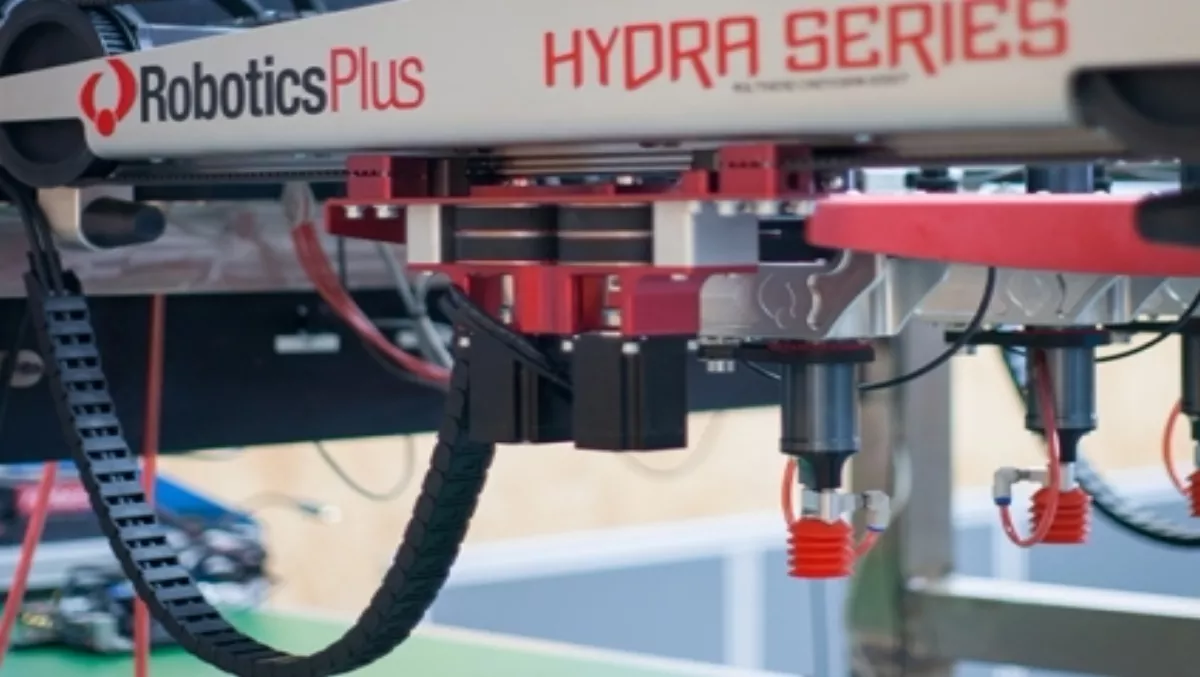 Yamaha invests in Tauranga-based robot company
FYI, this story is more than a year old
New Zealand agricultural robotics company Robotics Plus announced today that they have secured investment from Yamaha Motor (Yamaha) to power up agricultural automation.
Tauranga-based RPL is an early stage R-D company that develops robotics and automation solutions for highly variable agricultural environments.
RPLs technologies include post-harvest robotics for fruit packing, orchard robotics for harvesting and pollination, and autonomous agricultural vehicles.
RPL co-founder and CEO Steve Saunders says the new partnership brings together Yamaha's deep knowledge of agricultural vehicles and their manufacturing robotics technologies with RPL's expertise in agricultural technology, machine vision and artificial intelligence.
"Robotics Plus has deep roots in horticulture and has built up a strong team of talented robotics and automation engineers. By joining forces with Yamaha, we are in a position to provide truly disruptive robotic solutions that many in the industry are looking for," he says.
"Our goal is to develop affordable robotic technologies that take advantage of cutting-edge new technologies in machine vision and artificial intelligence.
"Our partnership with Yamaha provides us with a valuable opportunity to invest in the improvement of our existing agricultural robotic solutions while supporting future growth by investing in new technologies.
RPL co-founder and CTO Dr Alistair Scarfe says that while manufacturing has seen significant benefits thanks to automation systems, agriculture still involves many of the same heavily manual tasks that have been around for decades.
"The paradox is that while global demand for fresh produce continues to grow, labour shortages make it increasingly difficult to manage crops. The available labour for orchard and packhouse work is steadily reducing while new plantings will require significant increases in available labour.
"We are developing autonomous solutions for the most menial, repetitive tasks while creating higher skilled jobs for industry staff. Yamaha shares our vision for a future where robotics will enable farmers to meet growing consumer demand for fresh produce," he says.
CEO of Yamaha's Silicon Valley venture investment arm Hiro Saijo says, "Our goal is to make agriculture more sustainable, healthy, and secure, and the current agricultural labour shortage has become critical in many parts of the world.
"We look forward to working with Robotics Plus to develop next-generation automation solutions by leveraging our experience, knowledge and technologies in outdoor vehicles, factory automation and robotics.
People of the land
Saunders' Māori heritage plays a big part in how RPL was developed.
"Māori values of connectivity to their whenua (land) and being good kaitiaki (custodians) who care about the land, people and environment underpin who we are and what we do," he says.
"Success in agricultural technology is not just about solving challenges today but is about imagining how automation will transform the agriculture of tomorrow and creating the technologies that will enable that vision. That's what RPL and Yamaha are aiming to achieve.