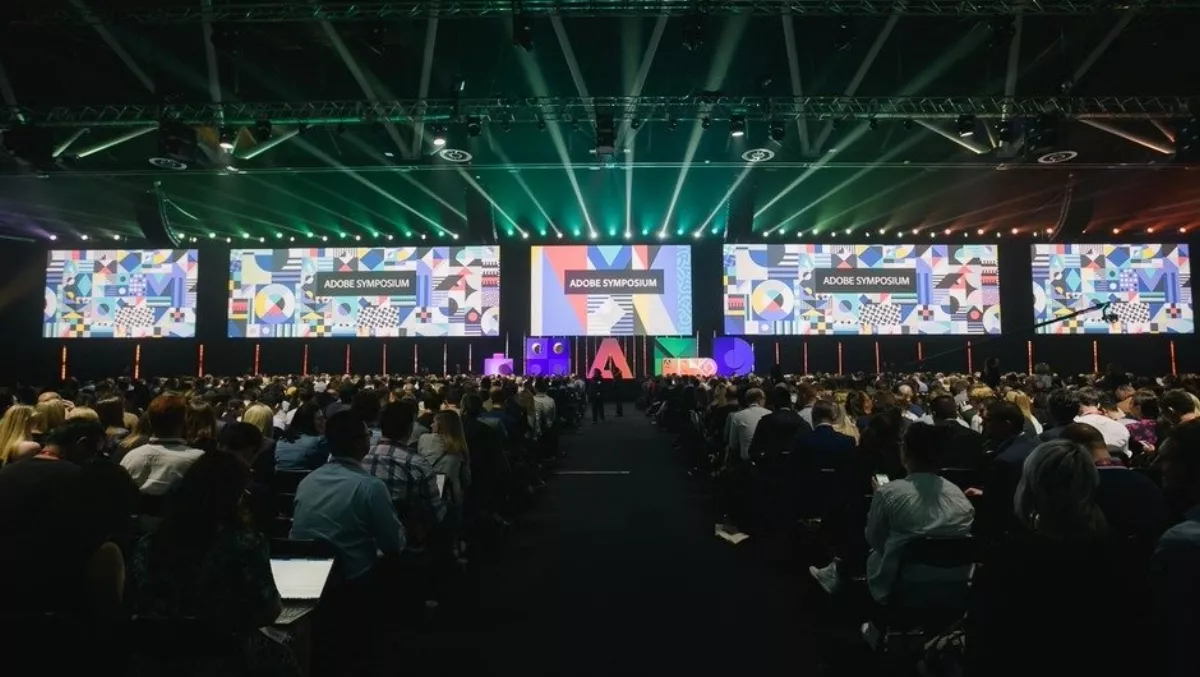 You're invited: Adobe Symposium 2019, Sydney
Wed, 24th Apr 2019
FYI, this story is more than a year old
The annual Adobe Symposium conference is edging ever closer, which will bring together 4000 business leaders, marketers, IT and digital experts, as well as creative professionals to Sydney's International Convention Centre in the heart of the city.
On June 27 and 28, the conference will include keynote presentations, hands-on workshops, an expo space that demos the latest technologies, and networking opportunities that showcase Adobe's technology innovations, as well as things that Adobe has learned along the way.
Since it was founded in 1982, Adobe has built a strong reputation as being a customer-centric, experience-led business – and the results speaks for themselves. Attendees at Symposium 2019 will experience Adobe's vision, and the visions of its partners.
Speakers at Symposium 2019 include Adobe Australia and New Zealand managing director Suzanne Steele; Adobe chief product officer Scott Belsky; and Adobe VP for brand marketing, John Travis.
Steele will share valuable insights with attendees, drawing on her experience driving the Adobe ANZ business and supporting Adobe customers in their mission to deliver exceptional customer experiences.
Belsky is well-known among the startup community in Silicon Valley and has been an advisor on design and product management for leading companies, including Adidas, Pinterest, and Facebook.
Travis leads Adobe's brand marketing worldwide, including brand strategy and identity, campaign marketing, corporate sponsorships, and Adobe's corporate social responsibility programs.
But speakers aren't just limited to Adobe executives: Cityneon Group chief creative officer and former Cirque du Soleil executive creative director Welbi Altidor will speak at Symposium 2019.
Emergent CEO Holly Ransom will also share her story. Emergent is an interesting company that specialises in disruptive strategy and the ability to build leaders' capacity to execute change. Ransom says that Barack Obama and Sir Richard Branson are amongst her fans.
And of course, business, marketing and IT leaders will have the opportunity to learn from other local and multinational brands who have transformed their customer experience and become experience-led businesses.
Event title: Adobe Symposium 2019
When: 27-28 June 2019
Where: International Convention Centre Sydney
Tickets available: https://symposium.adobe.com/au/tickets