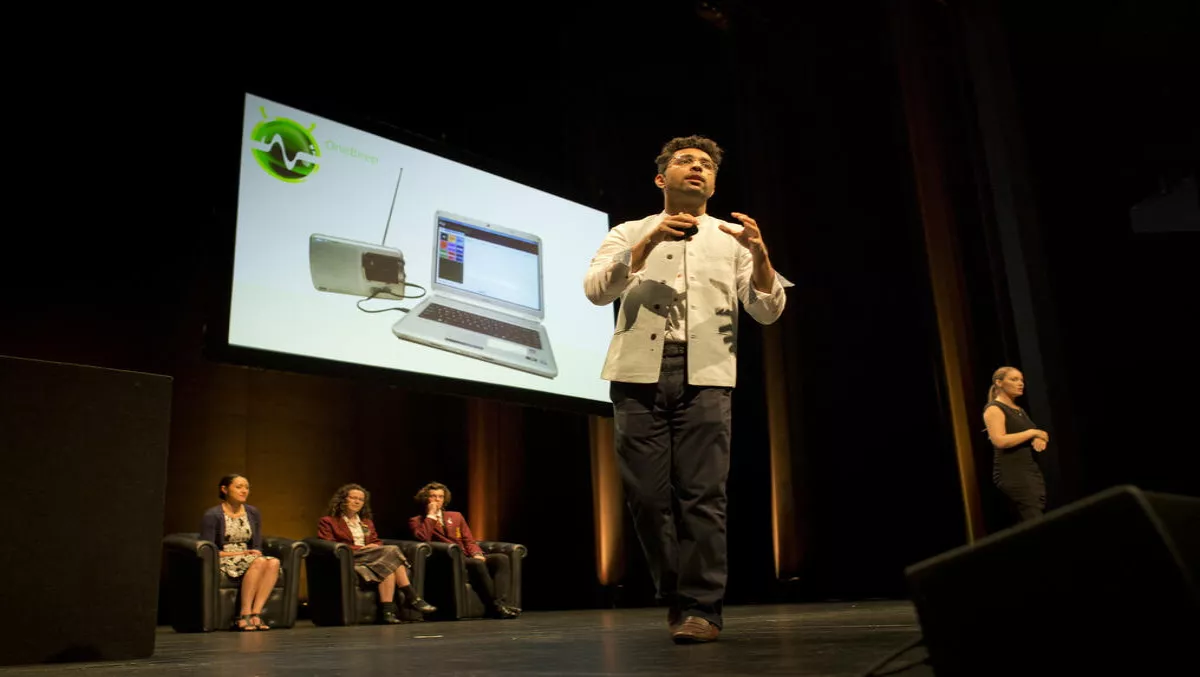 Young Kiwi innovators most concerned about environment and education issues - survey
FYI, this story is more than a year old
The future of environment and sustainability is the leading concern for New Zealand's youth, a new survey from Inspiring Stories has revealed.
In the lead-up to the 2017 Festival for the Future – New Zealand's festival for young innovators and leaders – the organisation surveyed over 150 Kiwis to determine the issues they are most passionate about.
85% of respondents are between the age of 13 and 29, and 15% are 30 and above.
The data revealed that while important overall, participants over 25 were less concerned about education and learning than those under 25, with diversity and equality ranking higher.
Regionally, respondents from Otago and Wellington are the most interested in discussing the issues around the future of education and learning in New Zealand, while those from the Canterbury, Auckland and Waikato regions prioritised environmental issues. For young Kiwis, it's about more than simply developing networks and contacts.
The data suggests that many are looking for a sense of inspiration and optimism about the future, and are taking it upon themselves to develop the skills and capabilities they'll need moving forward. Workshops that look beyond the immediate future and raising money are of most interest to attendees.
Respondents indicated that they'd be most interested in learning about the 2040 vision for the Aotearoa New Zealand, along with mental health and wellbeing – developing tools and strategies to become more mindful and resilient.
Workshops around equality and social justice are also in high demand. Given that it is an election year, nationally, there is strong interest from participants for workshops looking at encouraging youth to get out to vote – questioning what it will take to get more young people to step up and use their voice to help shape the future of the nation. According to the Inspiring Stories data, youth in the South Island Canterbury region are the most interested in learning how to encourage young Kiwis to get out and vote, followed by Otago, Auckland and Waikato.
Respondents from Wellington were the least interested, comparatively. Guy Ryan, Inspiring Stories founder and CEO says that the three-day event, which will see over 1000 of New Zealand's young innovators and leaders gather in Auckland for talks, hands-on workshops and performances, is driven by the participants themselves. "With the feedback we've received, it's hard to imagine a group of young people more passionate about helping to shape the future of New Zealand.
"This festival is an opportunity to explore the issues facing younger generations and inspire young innovators and influencers to make a difference". Festival for the Future is run by Inspiring Stories, a social enterprise building funding, mentoring and training pathways to help young New Zealanders unleash their potential.
According to the data from Inspiring Stories:
More than any of the other issues, the future of the environment and sustainability scored the highest in importance, with 81% of respondents rating it 8 or more out of 10
Global citizenship and migration is a hot topic in today's political landscape, and New Zealanders want to explore the future of global citizenship and migration, with 63% rating 8/10 or more in importance
46% think there is a need to have a workshop focussing on raising money, suggesting that most are interested in starting or have already started a business on the side
70% of respondents think it would be helpful to discuss equality and social justice
74% of respondents said that it was 'super important' to discuss mental health and wellbeing
75% of respondents gave a high rating for the need to discuss the vision for New Zealand in 2040