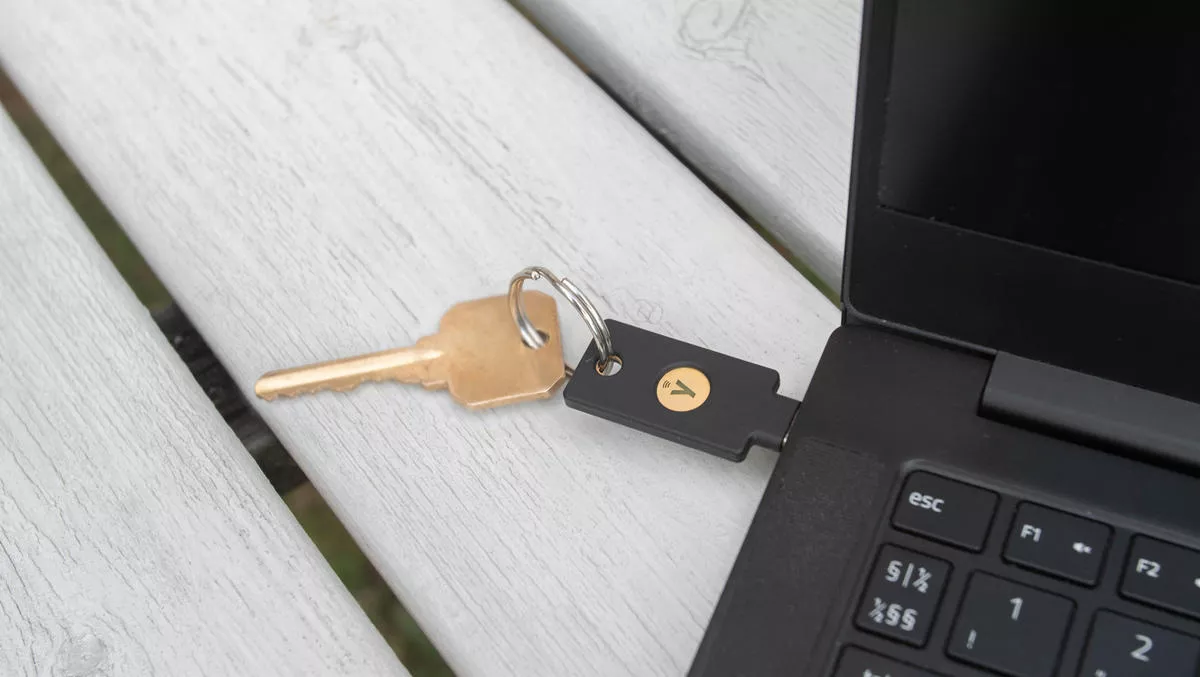 Yubico pledges to secure world's most at-risk organisations
FYI, this story is more than a year old
Yubico is partnering with Microsoft to donate 25,000 free YubiKey security keys to high profile and high risk organisations across 31 countries, including healthcare workers, election campaigners, human rights defenders, and journalists.
Last year the company announced a partnership with Microsoft AccountGuard to deliver YubiKeys to at-risk organisations ahead of the United States Election. Now the company is offering a similar arrangement to more organisations.
The YubiKey is a form of security key that provides authentication with multi-protocol capabilities. It works across legacy and modern systems.
Yubico states that its vision and mission includes the protection of at-risk and vulnerable populations so that the internet can be safer for all users.
"Free speech is an important human right, and we recognise that cyber attacks are used every day to silence voices that matter," the company states.
Yubico also runs a Yubico for Free Speech Program, which encourages at-risk organisations or individuals to speak out.
The program supports:
Non-profit organisations that protect journalists, freelancers, and writers from doxing and other targeted attacks in an effort to uphold transparent, fair, and ethical reporting.
Human rights organisations and activist groups focused on ending racism, sexism, LGBTQ violence, domestic abuse, and other social justice issues around the world.
Bi-partisan networks that fight to preserve democratic integrity by securing political campaigns, political candidates, and election processes.
"Yubico is a valued partner for Microsoft AccountGuard and the YubiKey is our recommended hardware-based multi-factor authentication solution," explains Microsoft corporate vice president Tom Burt.
"We're working with individuals whose security is at risk by sophisticated attackers. Knowing that we can give AccountGuard customers the most advanced form of phishing protection, at no cost, is a tremendous win across the board."
Yubico also recently announced that YubiKey passwordless authentication is now available for Microsoft Azure Active Directory users.
Microsoft Identity Division corporate vice president of program management, Alex Simons, comments, "Now with broad support for FIDO2 standards, our customers can provide an authentication experience for their users that is effortless, cross platform, and highly secure."
Users can use Yubikeys to log in to the following services: Windows 10 devices (version 1909 and above) joined to Azure Active Directory; Windows 10 devices (version 2004 and above) joined to a hybrid Active Directory; Enterprise applications federated with Azure Active Directory; and Microsoft 365 web apps on the Chrome (version 66 and above) and Edge (version 1903 and above) desktop browsers.
"We are happy to be part of a collaboration with Yubico in our joint effort to move beyond passwords and provide more secure environments for today's workforce," concludes Simons.
Related stories
Top stories