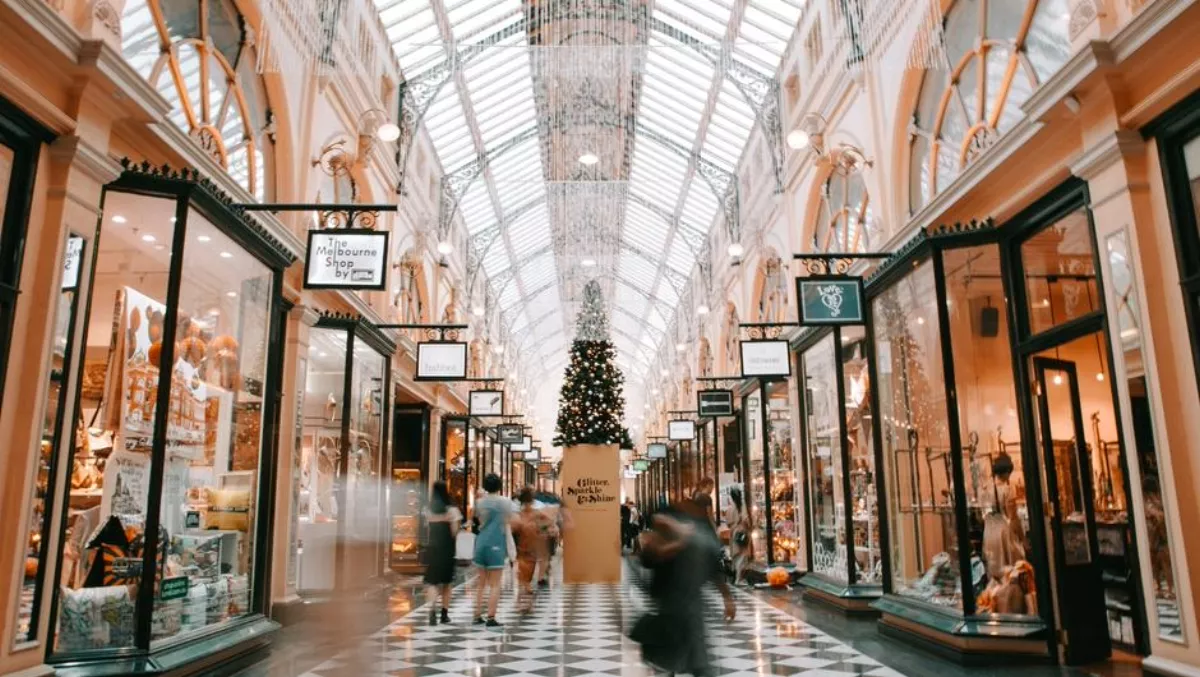 Adobe announces innovations for retailers in Adobe Experience Cloud
FYI, this story is more than a year old
Adobe Analytics found that the 2017 holiday season saw a record US$108.2 billion in online sales (17.7% YoY growth).
Revenue from mobile totalled US$35.9 billion, making up 33.1% of online revenue during the holiday season and 28.0% YoY mobile revenue growth.
Adobe Analytics tracks 80% of online spending for the top 100 largest retail websites in the US.
Booming online sales doesn't mean brick-and-mortar stores are obsolete, however.
In fact, a US Census report in the summer of 2017 found that 90% of all retail purchases in America were made in brick-and-mortar locations.
And 43% of millennials prefer to research brands and products online before shopping in-store.
This reinforces how critical it is that retailers deliver an exceptional, cohesive experience along the entire shopping journey.
Regardless of how a consumer is engaging with a retailer — on social media, shopping online, walking into a physical store, or opening an email from a retailer — the experience must be amazing.
No matter when, no matter where.
In addition to awareness, acquisition, and conversion, retailers delivering an exceptional and seamless experience across physical and digital benefit from the holy grail — customer retention and loyalty.
Yet many retailers are challenged with achieving this, risking customer churn and the bottom line.
Adobe has announced retail innovations in Adobe Experience Cloud. These include capabilities to:
Understand and act on in-store shopping behaviours: Adobe is previewing a project in development in its research labs that shows live foot traffic inside a store. The ability to segment those shoppers based on loyalty, last visit date, or shopping preferences — for example — and push in-store offers within a retailers' mobile app based on this information. Adobe Analytics captures shopper behaviours while Adobe Target further optimises offers and delivers a hyper-personalised experience. Built on the Adobe Cloud Platform, retailers can also leverage third-party data from inventory, POS, and CRM systems to further optimise offers for in-store shoppers.
Leverage big data to personalise the shopper experience: Retailers can already access data stored in external databases within Adobe Campaign with its Federated Data Access (FDA) connectors. Today, Adobe is taking this a step further by expanding big data capabilities in Adobe Campaign that lets retailers leverage all their data stored in Hadoop, such as pricing models and demand forecasts. Retailers can seamlessly connect to their Hadoop infrastructure to query and segment data without importing datasets or storing them within Adobe Campaign to drive richer customer experiences.
Automatically tailor and optimise images for different screens: Dynamic Media capabilities in Adobe Experience Manager Assets are now smarter. Retailers can automate tasks in bulk and deliver experiences faster. Smart Crop, powered by Adobe Sensei, automatically detects and crops the focal point in any image, capturing the intended point-of-interest, regardless of screen size. Smart Imaging automatically detects the available bandwidth and device type to minimize image file size by up to 70% upon delivery. There's no loss in visual fidelity, ensuring smooth, quick loading experiences that drive conversion.
Deliver 3D, Panoramic, and VR imagery: To help retailers deliver immersive experiences without custom development, Adobe is introducing panoramic and VR viewers this spring. Retailers' workflows are simplified by replacing costly photography with photorealistic 3D assets and offering the flexibility to re-purpose any asset, from any angle, any light, and in any setting through the integration of Experience Manager with Adobe Dimension CC. These new capabilities work with any panoramic image, so consumers can experience a new couch in their living room virtually.
Customise omnichannel commerce: Adobe is introducing the industry's first set of flexible commerce microservices, built on Adobe I/O Runtime. These microservices can easily be customized and extended to power experience-driven commerce across channels — helping to find the right product or make a purchase. Each of Adobe's microservices are pre-integrated with commerce and order management systems including CommerceTools, ElasticPath, Digital River, Hybris, and Magento, and supported by integrations across Experience Cloud.