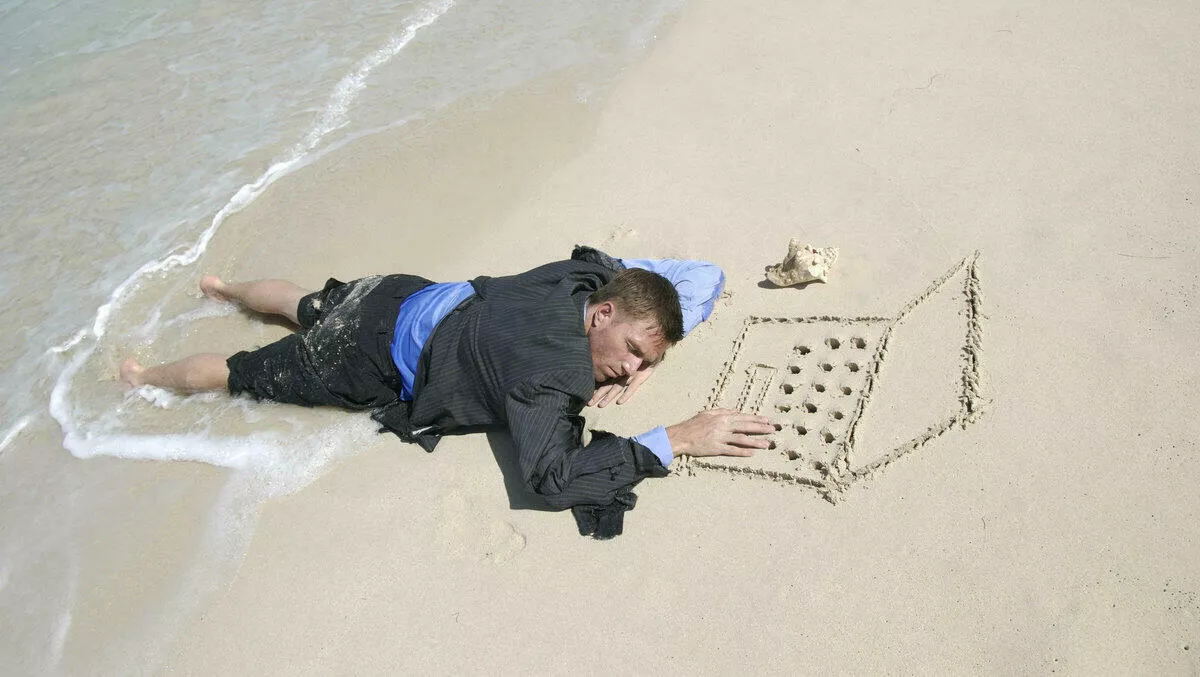 All work, no play: 2degrees survey finds Kiwi SMBs won't take a break
FYI, this story is more than a year old
'No holidays please, we're SMBs'. That's the sentiment coming from almost 1000 Kiwi small businesses, according to a study by 2degrees.
The Good Chat study surveyed more than 1000 businesses and found that 20% have not taken a holiday in 4-6 months, while just 4% have taken a holiday in the last couple of weeks. Furthermore, 9% have not taken a holiday in more than four years.
For those that do get the chance for a holiday, 38% find it hard to 'switch off'.
There are even different reasons for this, depending on gender – men are more likely to worry that something will go wrong, while women are more concerned about their workload. Other reasons included not trusting others to keep the business running.
What's more, respondents also get pestered by their coworkers. According to the survey, 21% of people say they struggle to switch off because their colleagues and business partners keep contacting them.
Possibly as a result, 72% of respondents check emails or make work calls on holiday.
"Small business owners are incredibly passionate about what they are doing and don't always want to take a break. Their focus is on getting their business off the ground and growing it. I was in that position myself once and had no wish to take a holiday. I loved seeing the momentum the business had gained and felt a real sense of urgency to continue to drive it," explains 2degrees chief business officer Andrew Fairgray.
"But we also need to be aware of those who do want and need a holiday. While they should talk to their colleagues about being offline, in turn, colleagues should think twice before deciding whether to hit send on an email to them or save this communication for once they are back in the office."
He also urges businesses to consider the benefits of taking a break, particularly as work pressure is known to take a toll on mental health.
"It's important that people feel they are able to switch off when they go on holiday. Allowing themselves to refuel not only has positive effects on their mental wellbeing, but on the productivity and efficiency of their business."
But small businesses are aware that sometimes it's not as simple as just taking a break, even if most Kiwis are entitled to 20 days of annual leave every year.
Triumph and Disaster founder Dion Nash knows the struggle.
"I'm not a great example of work life balance. It's very hard as a small business owner to switch off as someone has to be the absolute backstop for that business. My staff are great, but I understand they need to relax when they go on their breaks, so I am the backstop. At the same time, I'm aware you have to force little periods when you go away and stay offline, so I'm getting better at trying to do that," he says.
Fairgray adds that workplaces should encourage employees to take allocated annual leave.
"While SME owners don't always have anyone checking in to make sure they're taking regular leave, there's an opportunity for them to set an example to their teams and show how important and valuable it can be to take these breaks," says Fairgray.
"Taking a break is the perfect time for Kiwis to leave their desks and reconnect with family and friends away from their work environment, without the pressures of their daily job hanging over them. Stepping back from work can help refocus the mind."
Related stories
Top stories