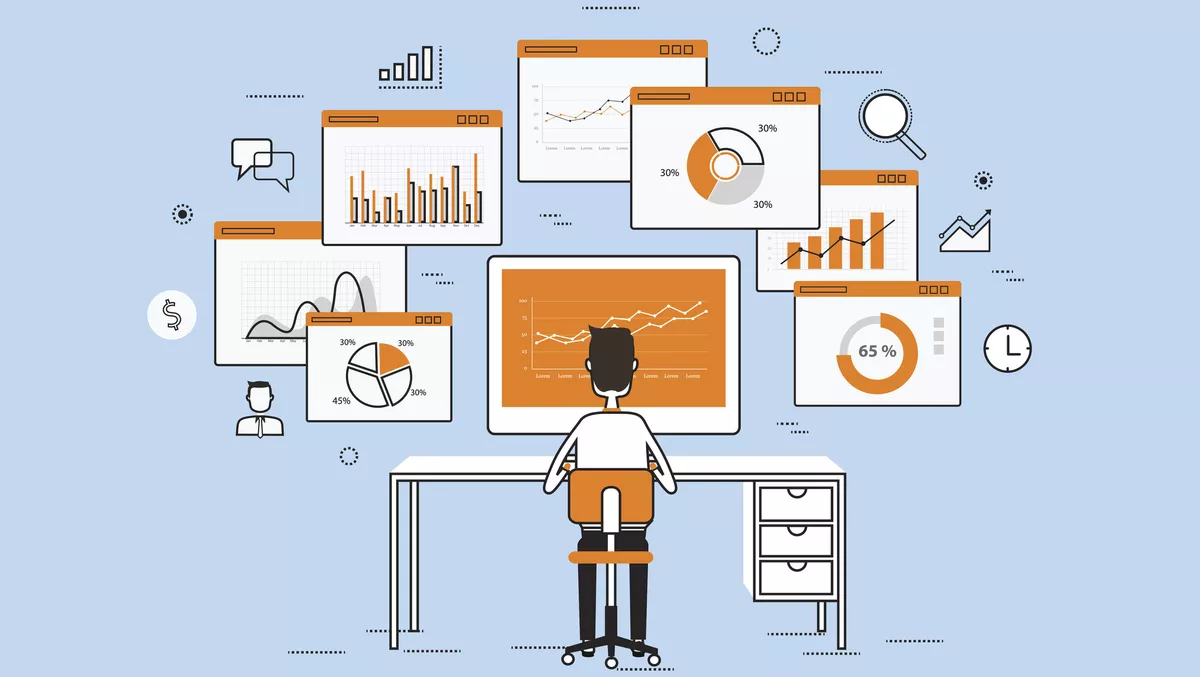 Blackbird says NZ tech sector set for massive growth
Local investor Blackbird says New Zealand's tech sector is poised for a period of significant growth, which could see it transformed into one of the economy's largest export earners.
"For the first five years of Blackbird's existence, we were focused on the Australian market. Within 18 months of making our first investment in a New Zealand startup in 2018, around a third of the meetings our partners were taking were with Kiwi founders," Blackbird partner Samantha Wong says.
Wong adds that New Zealand's tech startup sector has undergone significant changes in recent years, not dissimilar to the Australian tech ecosystem after Blackbird established its first Australian-focused fund in 2013.
"Looking into the growth in demand from New Zealand, we realised we'd seen this pattern before in Australia, with a relative shortage of early-stage venture capital, a crop of successful startups like Xero, Vend and RocketLab spinning off the next generation of founders, and the opportunity to better connect founders to other founders."
Blackbird is one of Australasia's biggest capital funds based on early-stage investment returns with a portfolio valued at NZ$10 billion.
The company's first Australian fund now sits at over 47 times net return multiple.
In 2021, the Australian sector was recognised as having reached a new level of maturity with over AU$9 billion raised in 2021 for Australian startups and high profile exits such as Square's AU$29 billion acquisition of AfterPay.
Blackbird Aotearoa, the company's local arm, raised its first fund of NZ$59 million dedicated to investing in Kiwi founders in 2019.
Blackbird notes that 25% of the companies it has backed since 2012 have grown to be worth more than US$100 million; of those, seven are worth over US$1 billion.
Moreover, Canva, in which Blackbird has invested in every round, is now valued at US$40 billion.
The performance of Blackbird's investments in both Australia and New Zealand meant for every dollar invested across its funds, the net internal rate of return (IRR) is 81%, which the company says is in the top quartile by global standards.
"The Australian tech boom of the last decade means there are now more software engineers and developers in Australia than hairdressers, plumbers or high school teachers. That's one-in-16 employed in tech," Wong says.
"What we are seeing in New Zealand now is really the start of a period that could be quite transformational, both in terms of the opportunities for founders and the benefits to the wider economy."
Blackbird Aotearoa principal Phoebe Harrop says NZ Fund 1 is performing very well, with investments in 14 local companies.
"NZ Fund 1 is sitting just ahead of where our first Australian fund was at the same time in its life, which suggests an incredibly exciting potential for the future of the local sector," Harrop says.
Harrop notes that strengthening the overall startup ecosystem has been something Blackbird has emphasised for its business in New Zealand.
"Blackbird is community-led, and our priorities in Aotearoa reflect that. This means supporting hundreds of founders through programmes like Giants.
"It also means volunteering time for programmes like the Startmate Women's Fellowship, which helps amazing talent find and build careers in startups.
"Our final priority is around fostering new and diverse investment talent, which we are currently doing through our scout programme, called the Flock.
"Our experience has proven that truly original ideas and inspirational founders can come from anywhere.
"So, this has meant not only focusing on working with incubator programmes in the main centres but taking roadshows around the country and empowering our Flock scouts to find those 'wild hearts' wherever they are."
Wong adds that the fund is ahead of where Blackbird had anticipated it would be at this stage, with more financial investments going into opportunities because of the promising nature of the companies and their talent.
"This includes two subsequent 'up rounds' of funding, including in fenceless farming startup, Halter, and vehicle parts platform, Partly," Wong says.
Wong also notes Blackbird's commitment to building connections throughout the community reflects early-stage investment as a company-wide priority.
"At Blackbird we're looking for founders who are doing their life's work with an unstoppable ambition to solve the world's most difficult problems," Wong says.
"This means having the confidence to back companies at the very early or pre-revenue stage, in order to build a trusted, generational relationship where we can really add value to their business by putting the founder first at every stage of their development."
Blackbird says approx. 80% of its investments to date have been in pre-revenue companies.
"With so many great companies coming from Australia and New Zealand at the moment, we believe we're demonstrating that you can build a world-beating company from this part of the globe," Harrop says.
"Given the New Zealand fund is already outperforming the initial Australian fund at the same stage, we see enormous potential for the next generation of local startups to become some of the largest companies in the New Zealand economy; and from there, take on the world. And we're looking forward to being a part of that."
Blackbird Aotearoa is currently raising its second fund dedicated to New Zealand founders.
Related stories
Top stories