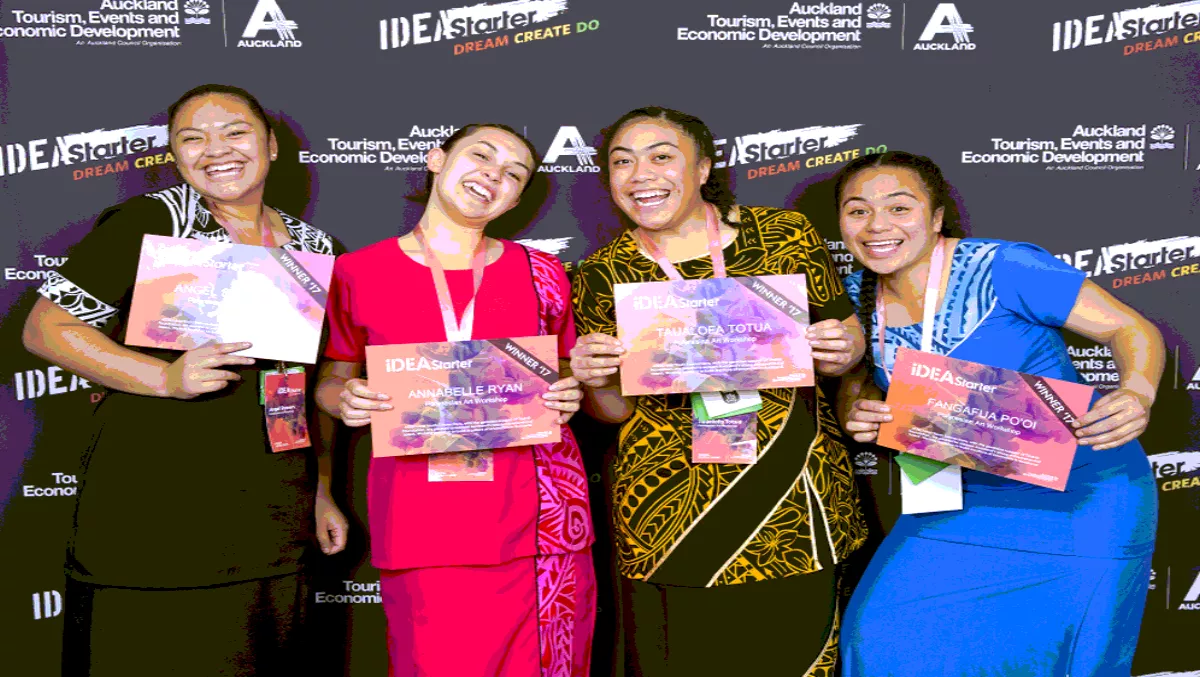 Fourth iDEAStarter launches to turn fresh ideas into businesses
Thu, 17th May 2018
FYI, this story is more than a year old
Young Aucklanders are again being challenged to develop a smart business concept by entering the iDEAStarter competition.
The competition, delivered by Auckland Tourism, Events and Economic Development (ATEED), is now into its fourth year and encourages young people to turn their energy and ideas into action and create a product or service.
Entries to iDEAStarter are now open to all Aucklanders aged between 15 – 24 years.
They can enter on the Ideastarter website as a team or as an individual and win a start-up package of $10,000.
Entrants can access a range of free online resources to help with their idea.
Entries close on 11 June, and the winners will be named in two age categories (15-18 years and 18-24 years).
To help entrants refine their idea, free iDEAGenerator workshops are being held across Auckland from Monday, May 28 until Friday, June 1.
Entrants can sign up on Eventbrite.
ATEED general manager economic development Pam Ford says iDEAStarter is designed to foster young entrepreneurial talent and help them into career pathways.
"These creative and talented young people represent the next generation of business innovation. iDEAStarter challenges these young people to dream, create and do.''
One of last year's winners, Annabelle Ryan, has turned her idea into an online business.
Ryan won the 15-18 years category with Polynesian Art Workshop – a social enterprise which aims to sustain Pasifika culture and traditions through performing arts, dance and visual arts for 5 to 14-year-olds.
Ryan says, "Our project has evolved from being a small business prospect to an export opportunity. We refined the product, our processes and the idea itself.
The online cultural platform, called Kokiti, enables the younger generations to learn more about their Pacific heritage and culture.
"Winning iDEAStarter definitely gave us credibility, and opened up doors to build our networks,'' says Ryan.
"Entrants should take every opportunity the competition provides. There are a lot of experts available and there are added bonuses such as the Xero package - so really use them effectively.''
Ryan's three-year goal is to develop the online cultural platform and be based in schools and child services providers all over Auckland.
"Eventually, we want to be across New Zealand and in other countries that have a high Pacific population.
The $10,000 Business Start-Up packages for the winners include:
Nine-week entrepreneur programme with Co.Starters@AUT
$1,000 Scholarship from Massey University
Accounting mentoring from Chartered Accountants
Accounting software from Xero
A technology package
Office space and membership at GridAKL offices