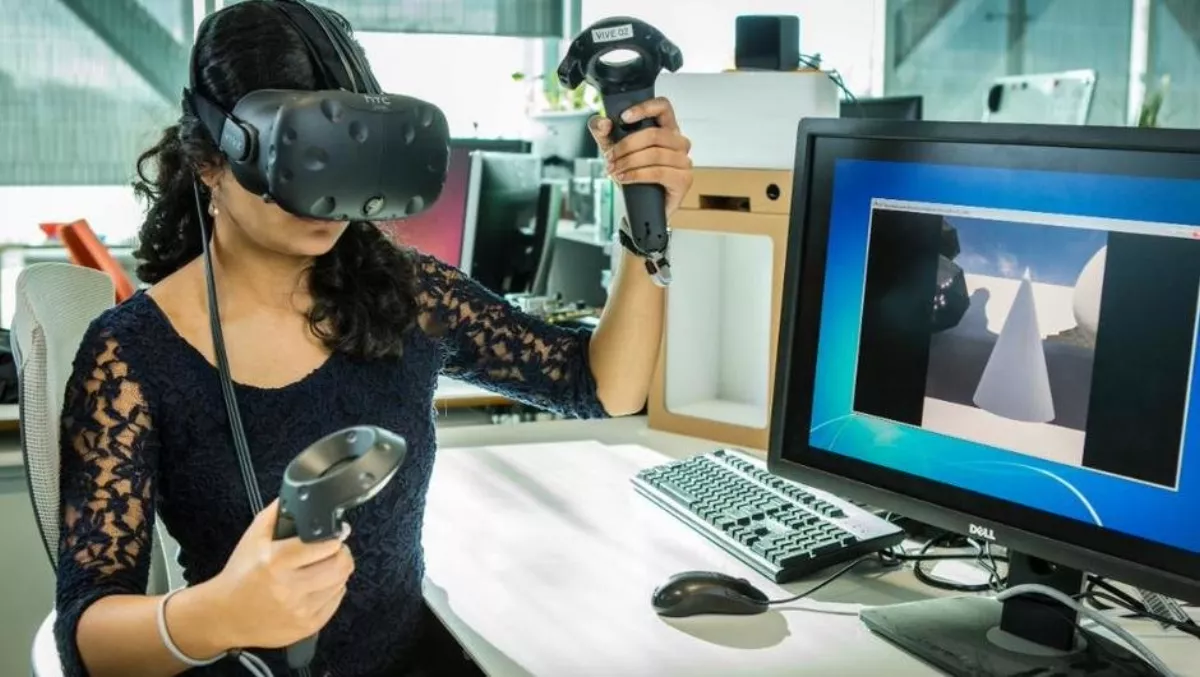 Govt & Canterbury Uni pour $7m into gaming research
Fri, 17th May 2019
FYI, this story is more than a year old
The University of Canterbury is throwing its weight behind New Zealand's 'immersive' gaming sector – to the tune of $4.5 million, with additional government support totaling $3.2 million.
The funding will be used to boost the University of Canterbury's Applied Immersive Gaming Initiative, which will research and accelerate public use of immersing gaming applications.
The research, conducted by the Human Interface Technology (HIT) Lab, will help the increasing trend of gamification, which applies games to otherwise tedious, difficult, or boring tasks like losing weight or quitting smoking. The aim is to engage users, instead of allowing them to switch off.
The research includes technologies like virtual reality, augmented reality, social, and artistic concepts to merge the digital and physical worlds.
"This research uses the motivation that games provide to engage people in carrying out tasks that might otherwise be boring or difficult, such as learning at school, exercising or quitting smoking. It includes virtual reality, augmented reality, and social and artistic aspects, merging digital content with an otherwise physical world," says HIT Lab director professor Rob Lindeman.
He says that immersive gaming application play a role in improving both personal and social outcomes in education and health.
The research also has wider benefits for New Zealand's tech sector.
"It's also used in entertainment games, and this industry is an increasingly important contributor to the New Zealand economy. By supporting technical innovation research through this project, we can help address the skills shortage in New Zealand's growing and lucrative gaming industry," says Lindeman.
Members of Christchurch's tech community have also welcomed the news. ChristchurchNZ general manager of innovation and business growth, Richard Sanford, says the Lab is home to cutting-edge innovation that shows how Christchurch is leading the tech sector both in education and commercialisation.
"We see this as an important step in educating the next generation of entrepreneurs, and helping them make an impact on the world stage, from right here in Christchurch, New Zealand.
Christchurch-based game studio Cerebral Fix's general manager Nadia Thorne is also excited about the research.
"We appreciate how closely they've worked with industry to understand the challenges we're facing and their programme not only addresses our current knowledge gaps but also inspires an approach to innovation that we need to stay at on the cutting edge of technology.
HIT Lab will bring in experts from New Zealand and around the world. The core of the team is made up of the wife and husband team of Dr Heide Lukosch and Dr Stephan Lukosch, both from Delft University of Technology (TU Delft), the Netherlands, and Professor Andrew Phelps, from the Rochester Institute of Technology (RIT) in the United States. Current UC staff members HIT Lab NZ Director Professor Lindeman, Dr Simon Hoermann and Dr Thammathip Piumsomboon from the UC School of Product Design, are the other members of the team.