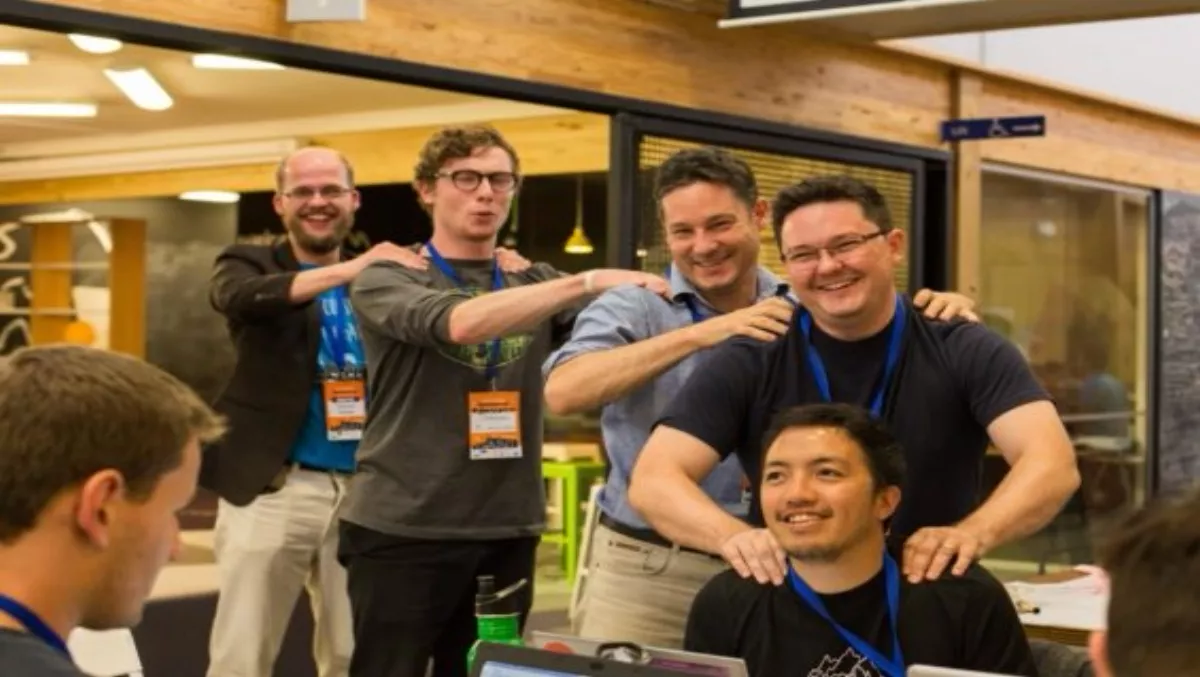 Grow quickly or fail fast – Christchurch gears up for sold-out Startup Weekend
Wed, 17th May 2017
FYI, this story is more than a year old
Would-be entrepreneurs in Christchurch are feeling the starting line jitters as its sold-out accelerator event nears, promising to be one of the largest yet.
Startup Weekend is a format of intensive business accelerators held around the world in which entrepreneurs are required to conceptualise, test, and build the foundations of a new business in just 54 hours.
This year's event runs for the fifth time in the Garden City this weekend (May 19 to May 21).
"The idea with any startup is to grow quickly or fail fast, and we provide entrepreneurs with the environment and all the support they need to do that in an insanely short amount of time," Christchurch organiser Geoff Brash says.
Successful New Zealand companies such as financial education software Banqer and edible insect supplier Anteater were founded during Startup Weekends domestically, as well as multimillion dollar automation software Zapier internationally.
Brash, an SLI Systems co-founder and startup advisor, has attended 15 Startup Weekends and says this year's weekend in Christchurch will be one of the biggest, with more than 100 people registered to take part.
"Christchurch is in the middle of a major entrepreneurial and innovation boom.
"It's an incredibly exciting time and place to be starting a company and we're pleased to see this city become a major hub on the startup world stage," he says.
The event is run entirely by volunteers and is open to developers, designers, marketers, product managers and startup enthusiasts to come together to share ideas, form teams, build products, and ultimately launch startups.
Silicon Valley-based Olivia Borsje is one of those registered to attend the event.
Her background in tech startups includes almost two years in Dropbox's marketing team.
"In a way, coming to Startup Weekend in Christchurch is about turning back the clock.
"I want to experience the birth of an innovation centre, feel its energy, and meet the inspiring, hungry entrepreneurs at the heart of it," she says.
"New Zealand as a country is associated with a sense of adventure and resourcefulness that lends itself to innovation.
"On top of that, Kiwis have a reputation for being open-minded, creative, and easy-going which are all critical elements of great startup culture," Borsje says.
Christchurch web developer Stephen Price will also be attending and says Startup Weekends never disappoint.
"There'll be pitches where you wonder why you hadn't thought of that, there'll be complete oddballs, and there will be pitches you think: 'there is absolutely no way they could pull that off.' But through the intensity of the weekend you'll be amazed at what you can do in a very short amount of time.
In short, the event is going to be "seriously awesome", Vend merchant software founder Vaughan Rowsell says.
"New Zealand has so much untapped potential in the tech space, Startup Weekend taps that potential and boy do the floodgates open.
Startup Weekend Christchurch will be held at EPIC in Christchurch from May 19 to May 21.